There was a vacuum after the competition gown was finished, so I just had to sew a medieval kirtle for my little niece. She was so happy! This was done in a few hours, so I needed yet another project. I have some beautiful whitework embroidery saved from pillow cases, which I believe were made by my husband's grandmother. As I also recieved an old curtain with a pretty floral print, screeming Regency, I knew I just had to make a regency dress for another niece.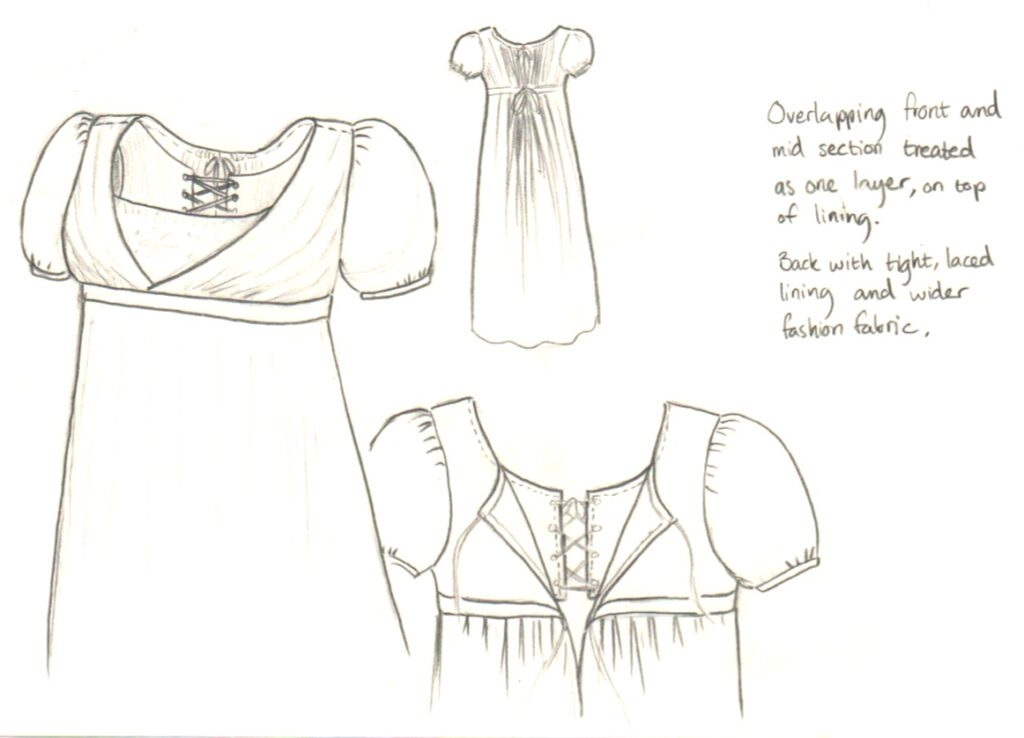 I incorporated the embroidery in the bodice and the poofy arms.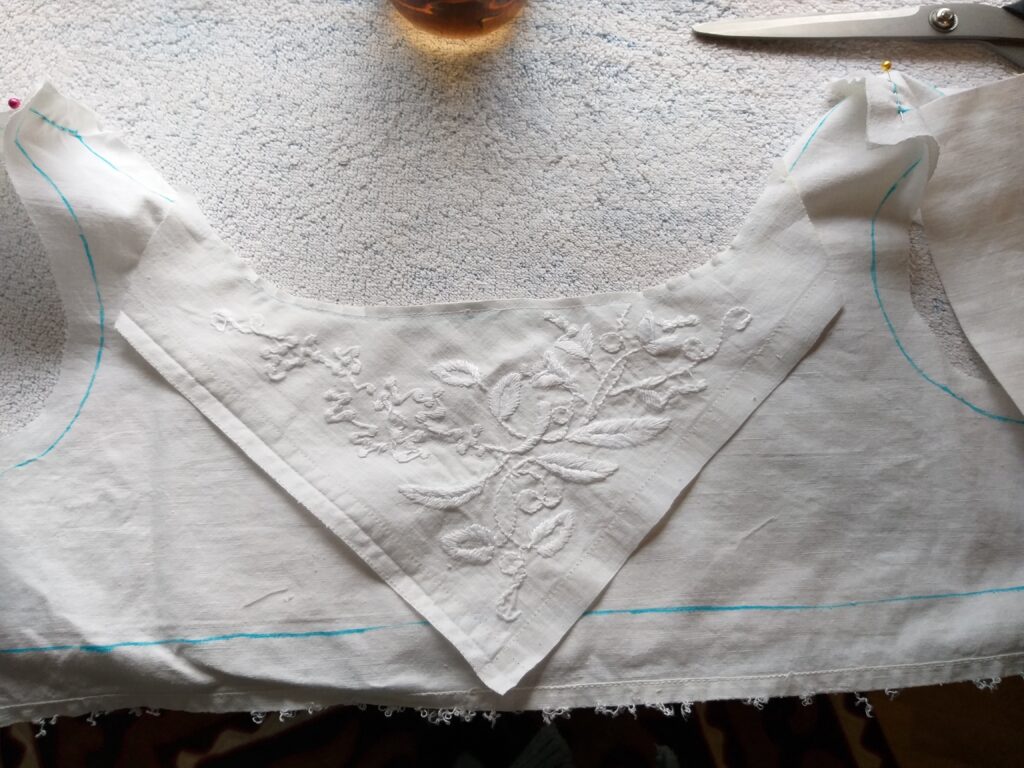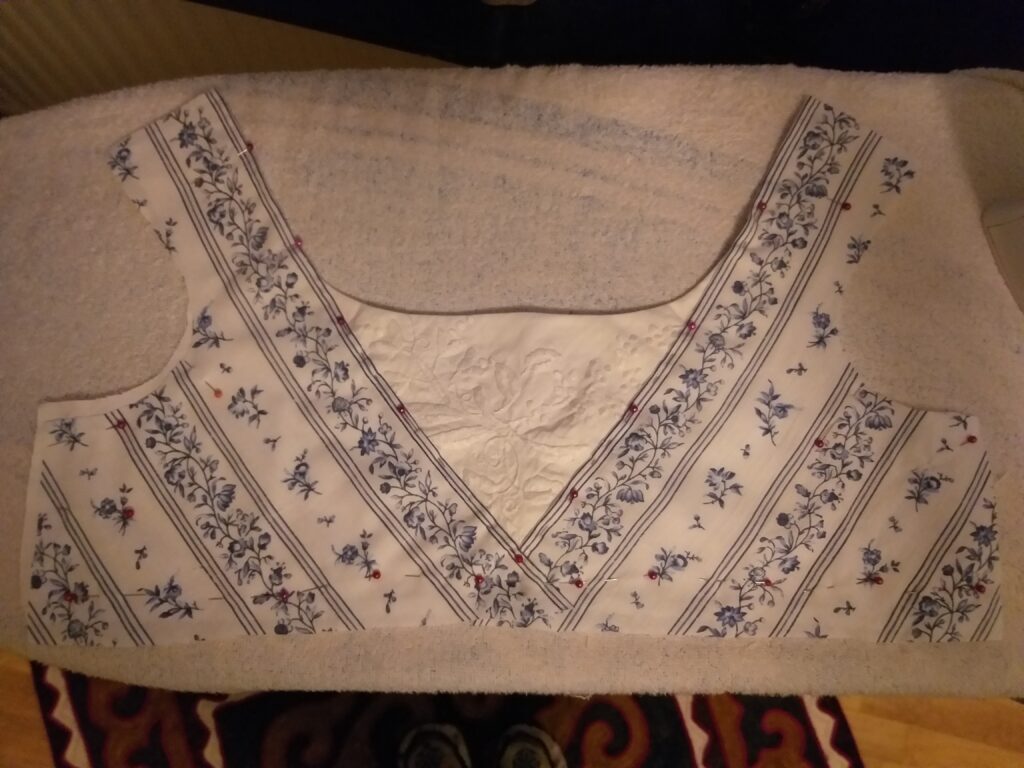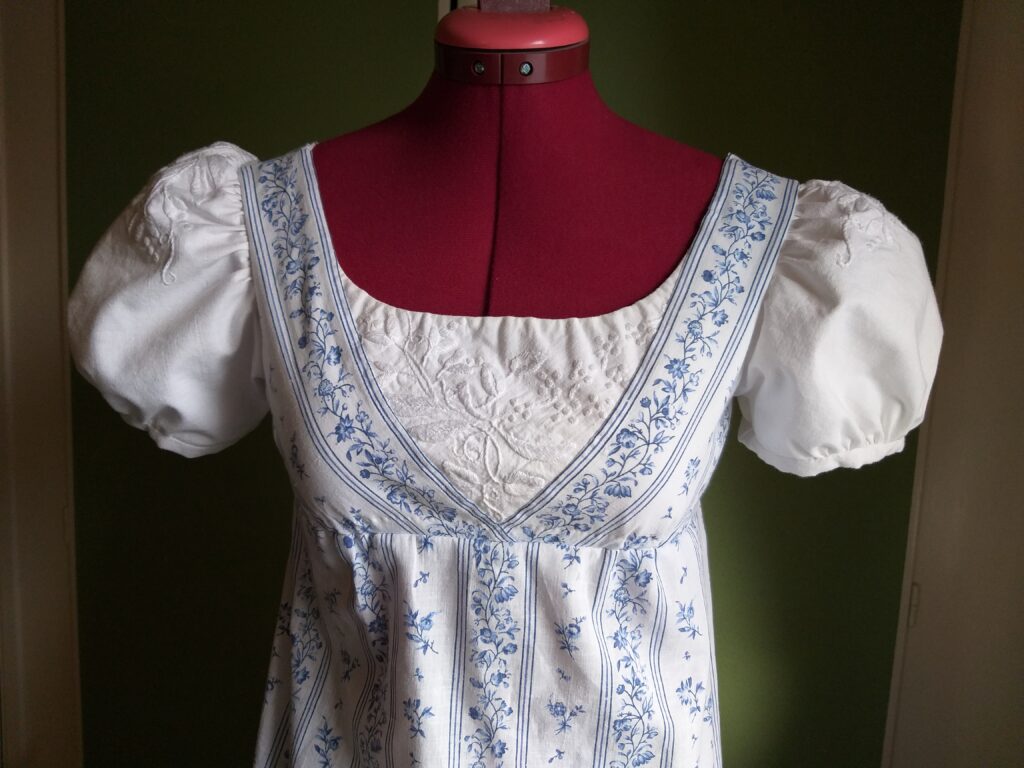 I made an interior bodice with lacing in the back, in order to leave room for some growth. The fashion layer has drawstrings in the neckline and under the bust.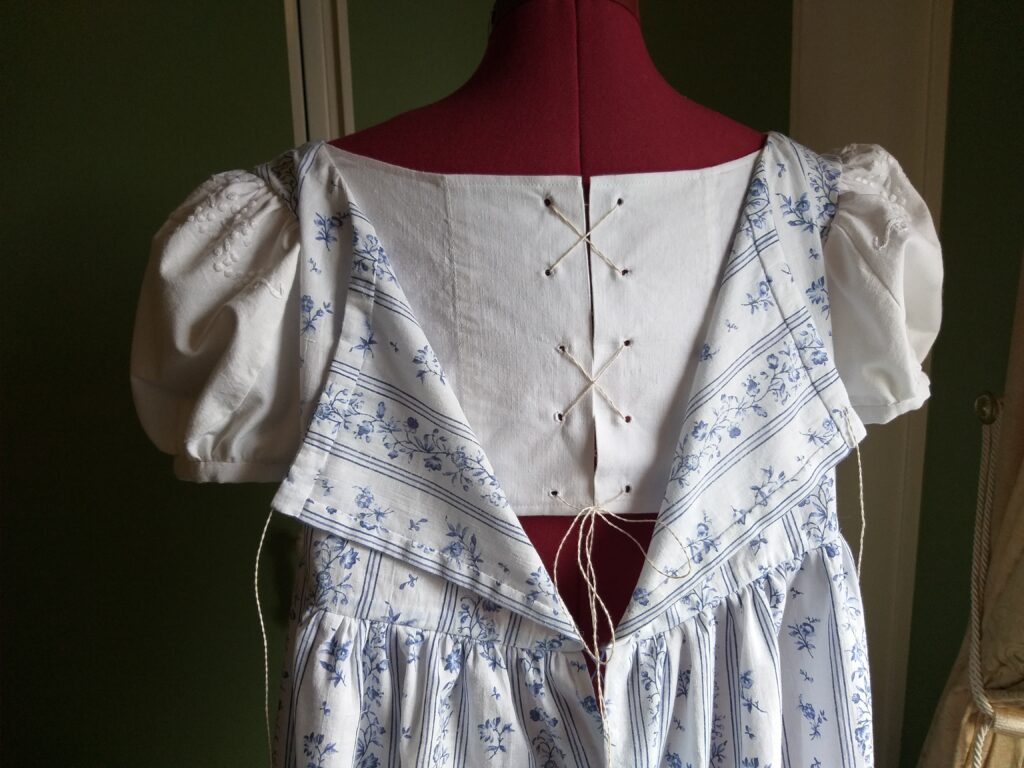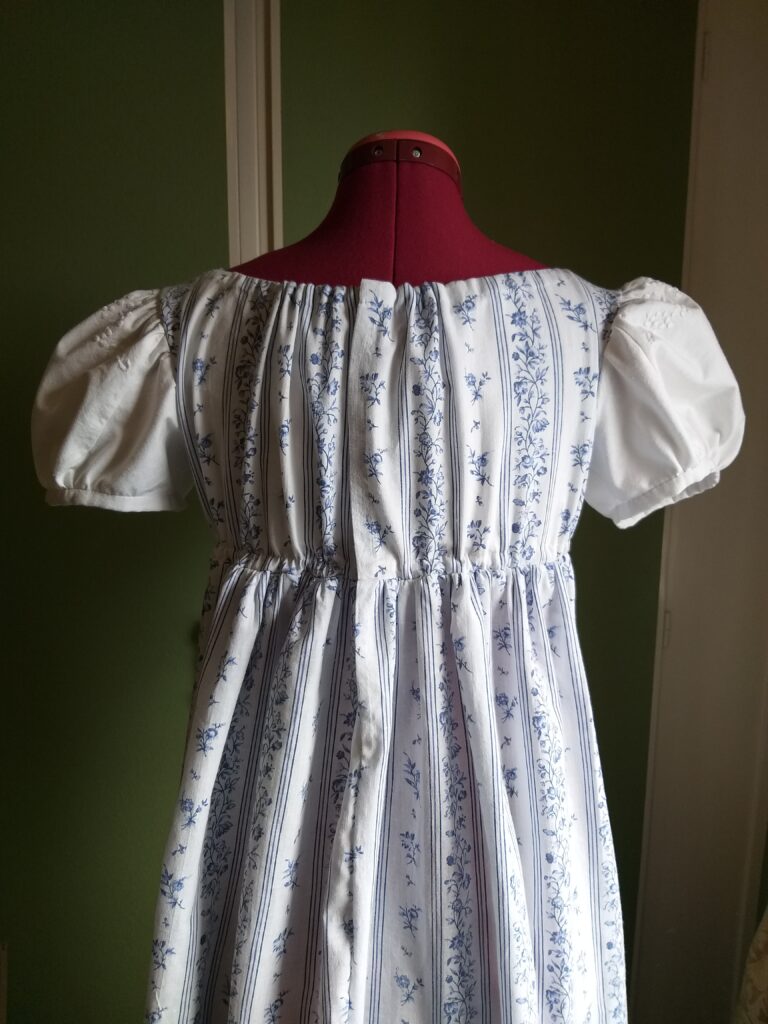 Now I am eager to see whether the dress fits the pretty maiden.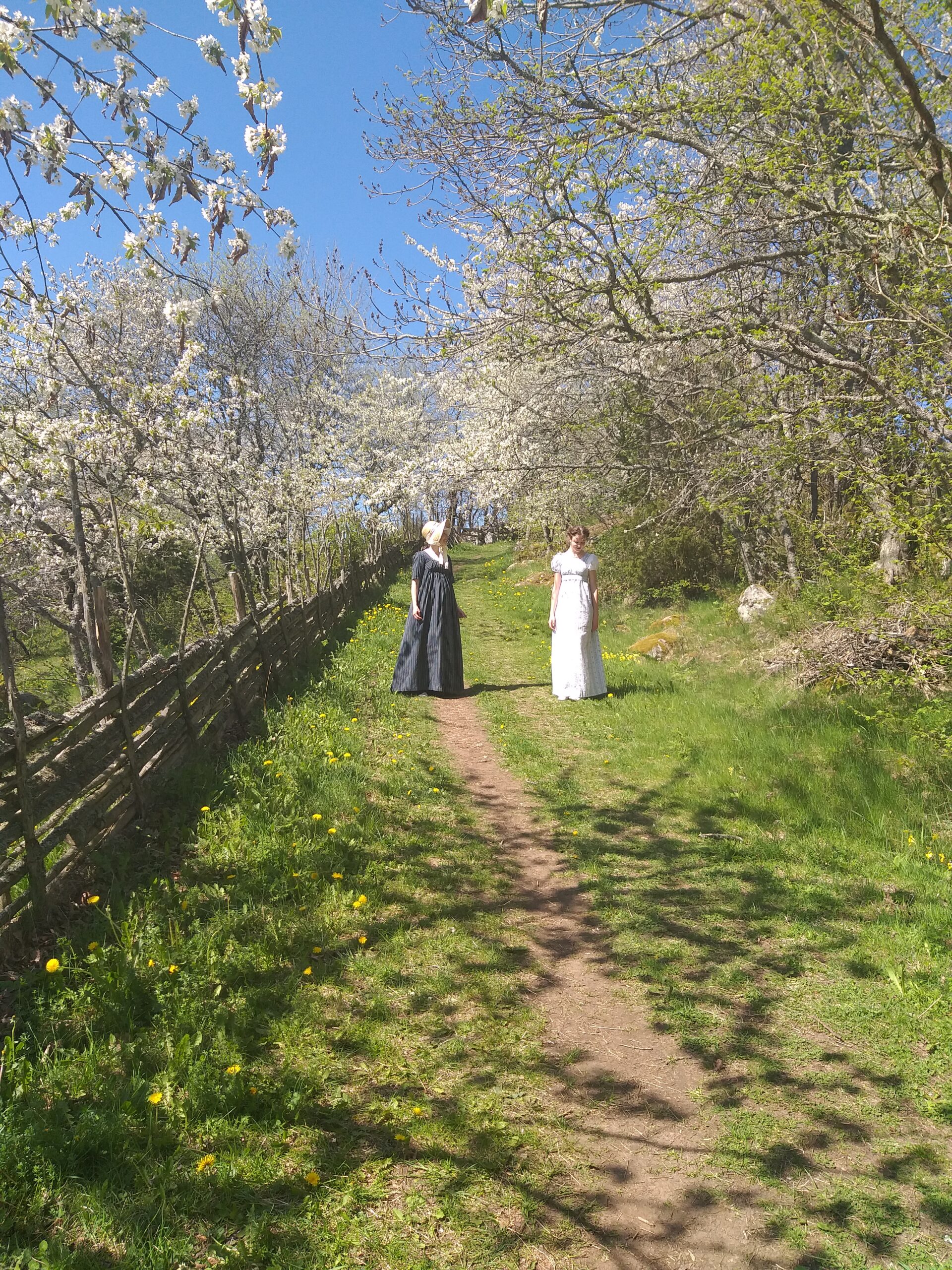 Photo Shoot In The Valley of Cherry Blossoms
The dress fits my niece so well! I'm so proud of this intelligent, pretty young maiden and her wonderful family.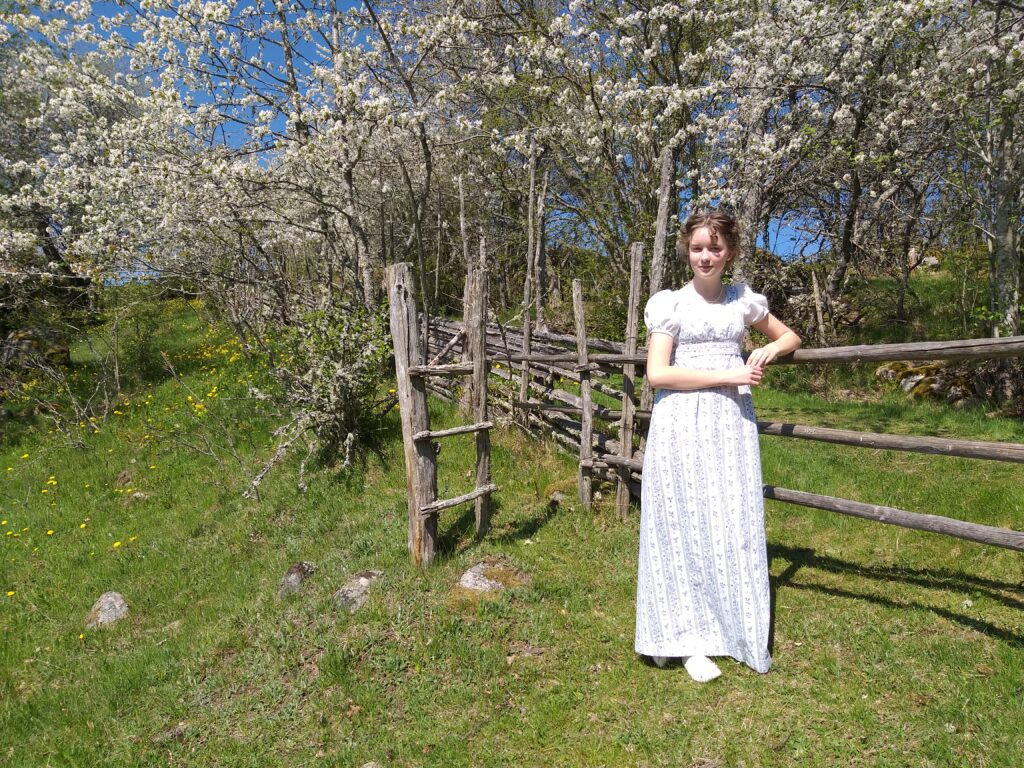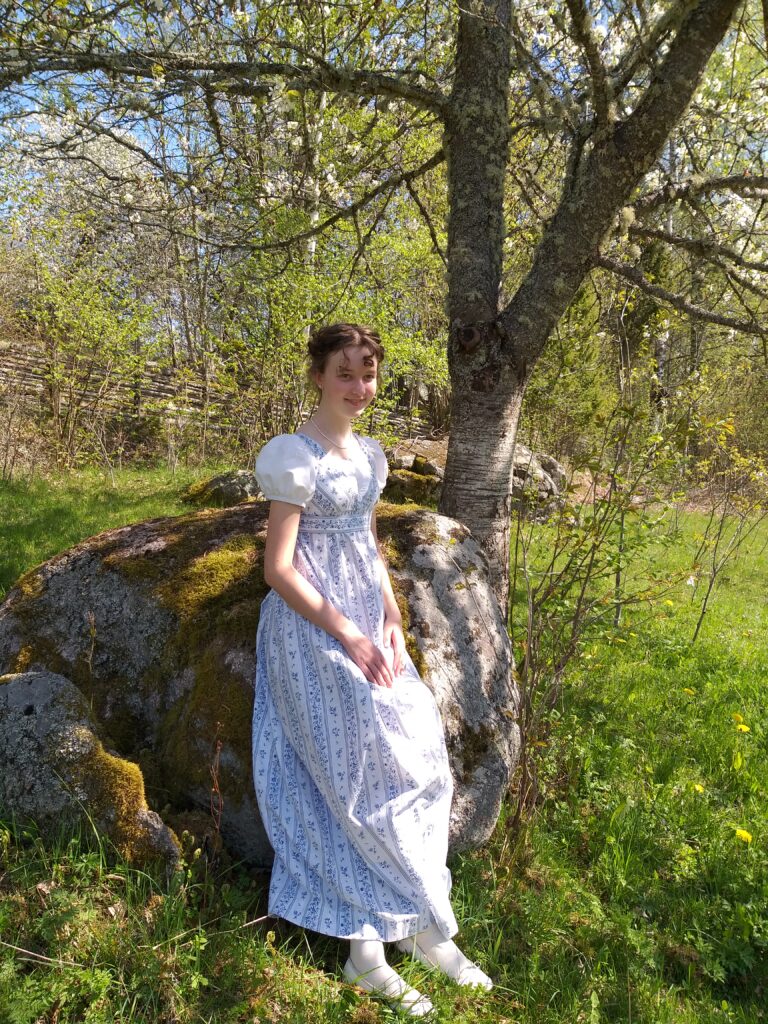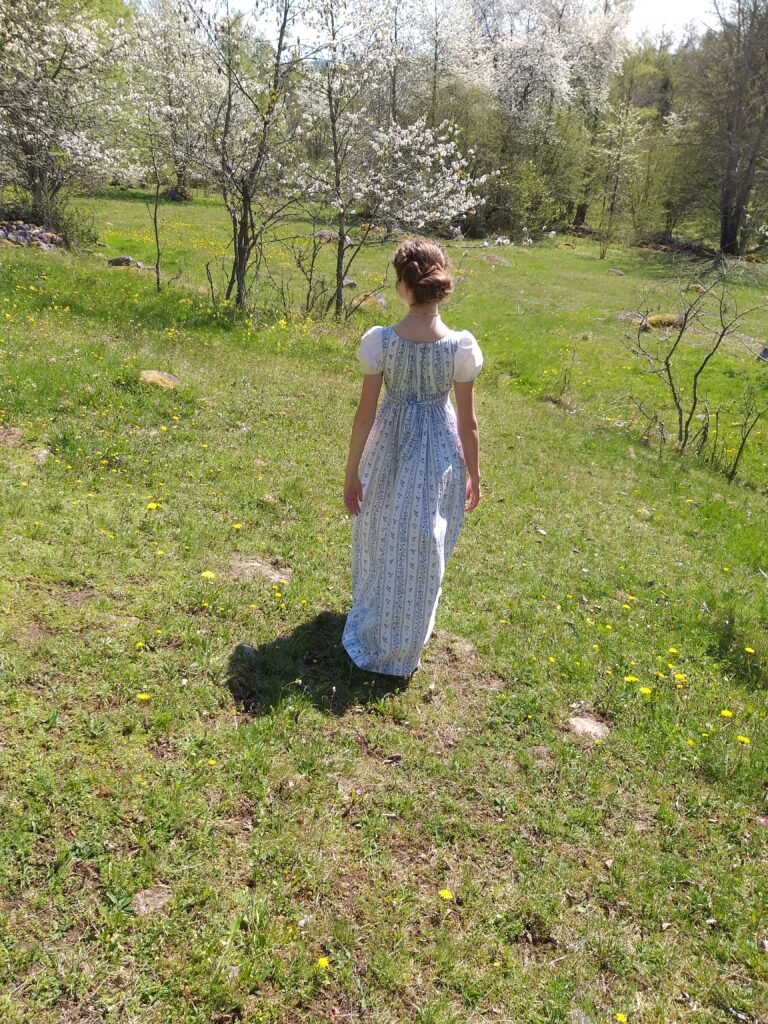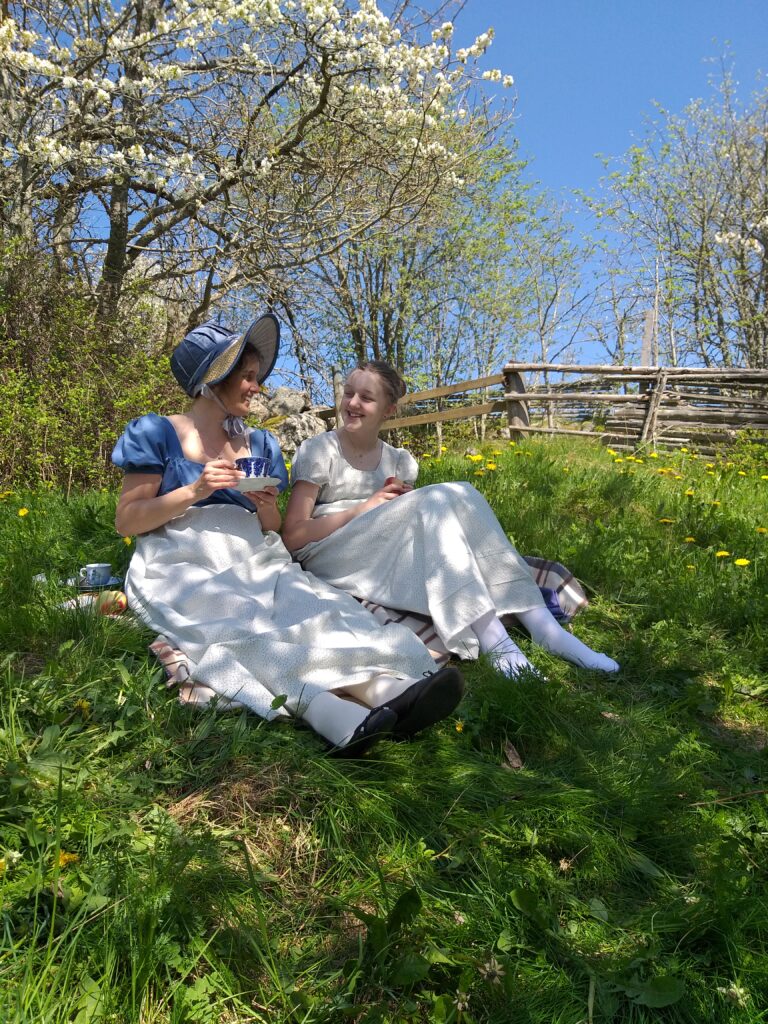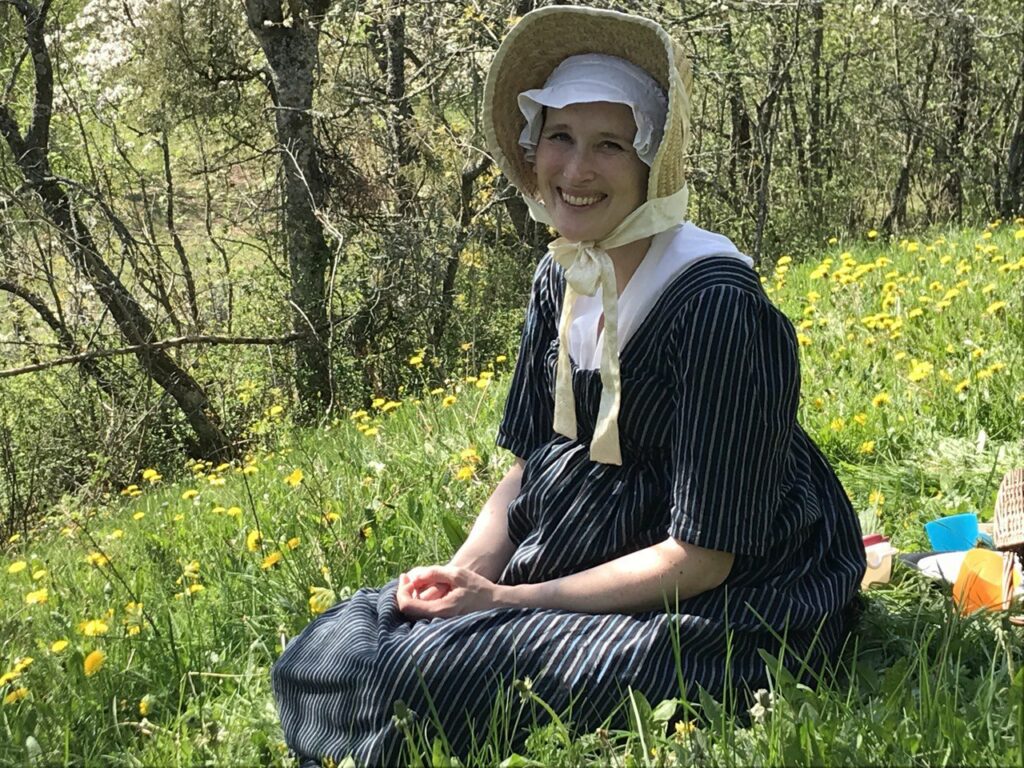 As you might see, there was also a pregnant seamstress lurking around.