Since I published the pictures of my gown for the Serpent Witch, I have recieved so many incredibly fine comments from those who saw my facebook post. As it attracted so much attention, I was interviewed by the local newspaper and the interview and pictures got two and a half pages! After that, even more people (both acquaintances and strangers) have shown their appreciation and I feel a bit like a local celebrity. The interview was obviously so good that they now want to make another interview concerning the interview.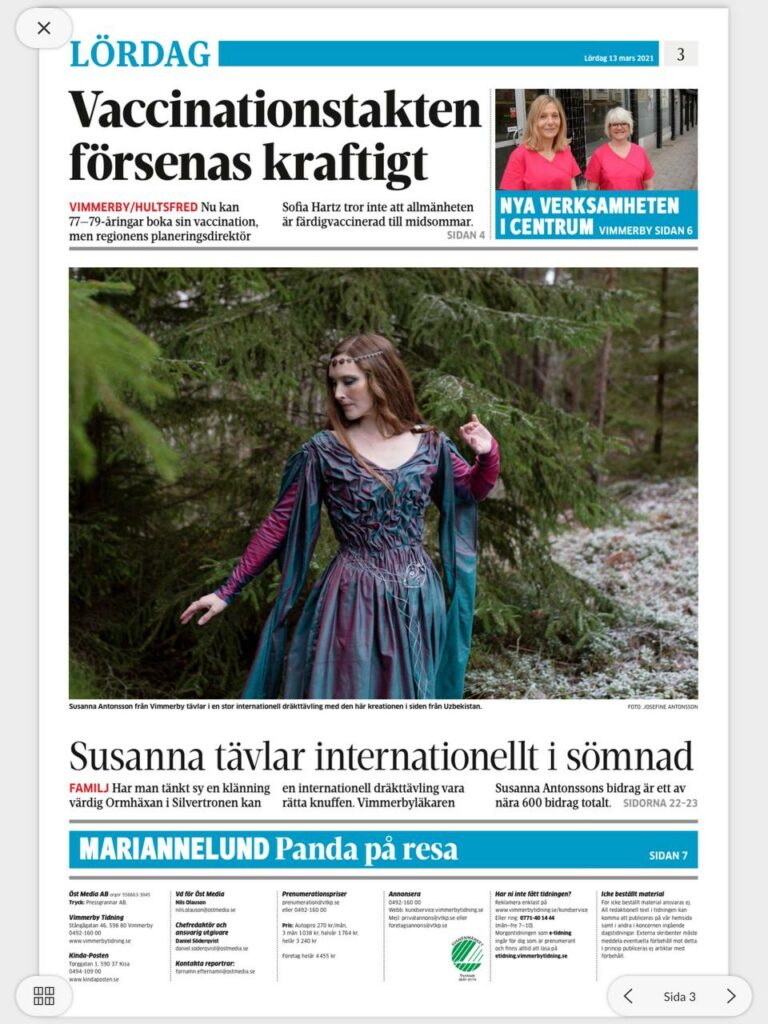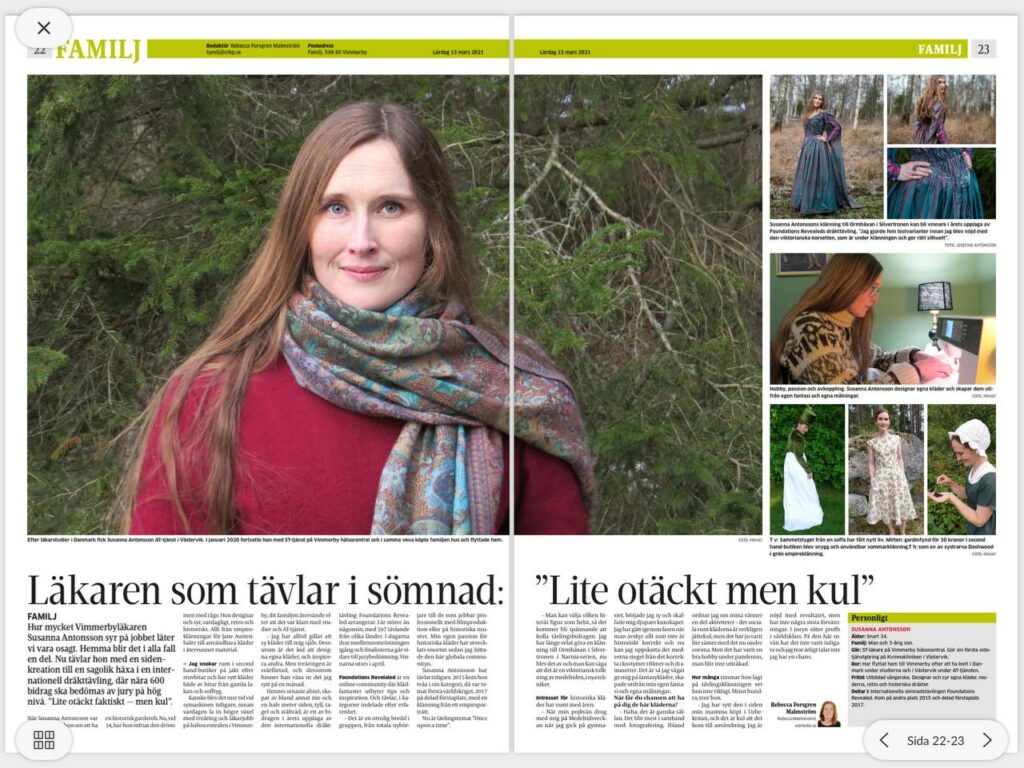 2nd of April the finalists were announced and I was one of five finalists in my category (out of 192)! There were so many fantastic entries that I cannot grasp that some people actually chose to vote for me. I feel so honoured, humble and thankful. Below you see the five finalists from my category and if you click on the picture, you will be directed to the page where you see the finalists from each category.

On the 9th of April, Ruth Goodman announced the winners (my absolute favourites on first and second place, huzza!) and I was on the third place! I am so happy, honoured and proud.