The day before Christmas Eve, I had the pleasure to sing two songs at the sermon of my home church.
Fjärde advent hade jag nöjet att sjunga i min hemförsamling, kompad av pappa på piano.
After a lovely Christmas Eve, the holidays turned out not to be as festive. We had planned to stay at my parents abandoned house after Christmas, so that we could hang out with our friends and famili in Vimmerby, but our families went down with the flu, my husband and son included. I got a sketchbook and a nice "kneadable art eraser" as a Christmas gift from my thoughtful sister and brother in law. These came very handy, as I could not go outside for days and my sick family members slept a great deal of the time.
Efter en härlig julafton visade sig jullovet inte bli lika festligt. Vi hade tänkt stanna kvar i mitt föräldrahem när de drog vidare på äventyr efter jul, så att vi skulle kunna umgås med vänner i Vimmerby, men många drabbades av influensan, så även min man och vår son. Jag fick en skissbok och ett proffsigt suddgummi i julklapp av min omtänksamma syster och svåger. Detta kom väl till pass nu, eftersom jag inte kunde gå ut på flera dagar och sjuklingarna sov stora delar av dagen.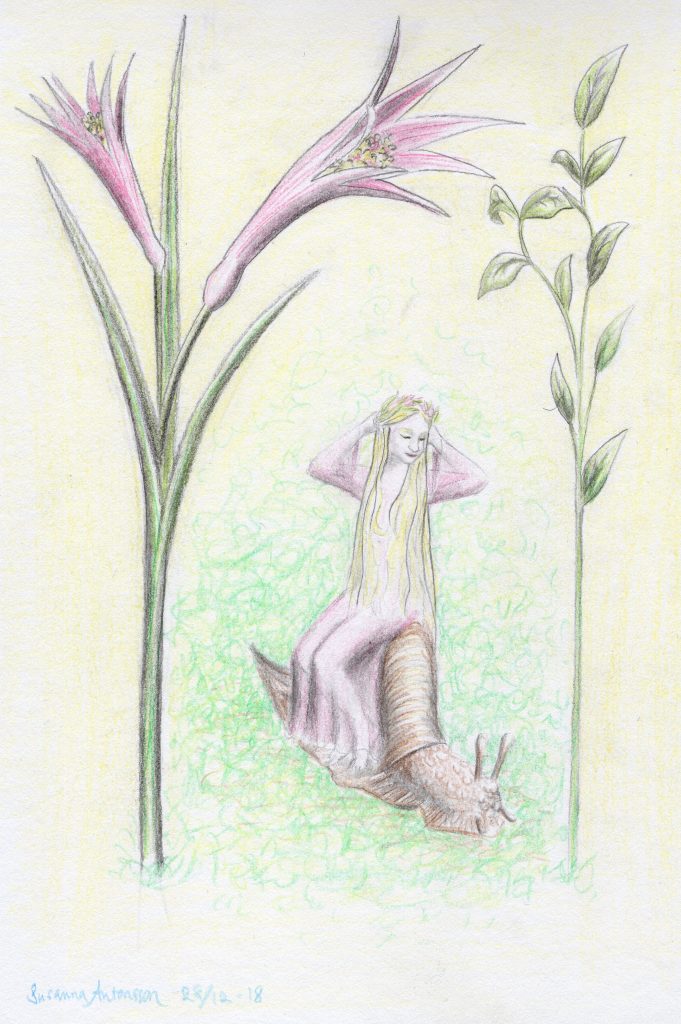 The first sketch was inspired by Art Deco, with flowers surrounding a princess on horseback. No, wait a minute, she is riding a snail. I would have prefered to use water colour, but in the arts-and-crafts-stash that my parents keep for their grand children, I found sharpies, oil crayons and a painting kit from IKEA, containing watercolours without any brush, crayons and enormous colour pencils. I used the colour pencils.
Första bilden var lite inspirerad av Jugent, med stiliserade blommor som omger en prinsessa till häst. Nej, förresten, hon rider visst på en snäcka. Jag skulle ha föredragit att färglägga bilden med akvarellfärg, men i pysselhörnan i mina föräldrars hus hittade jag bara oljekritor, tuschpennor, IKEAs målarkit med vattenfärg utan pensel, kritor och gigantiska färgpennor. Jag använde jumbopennorna.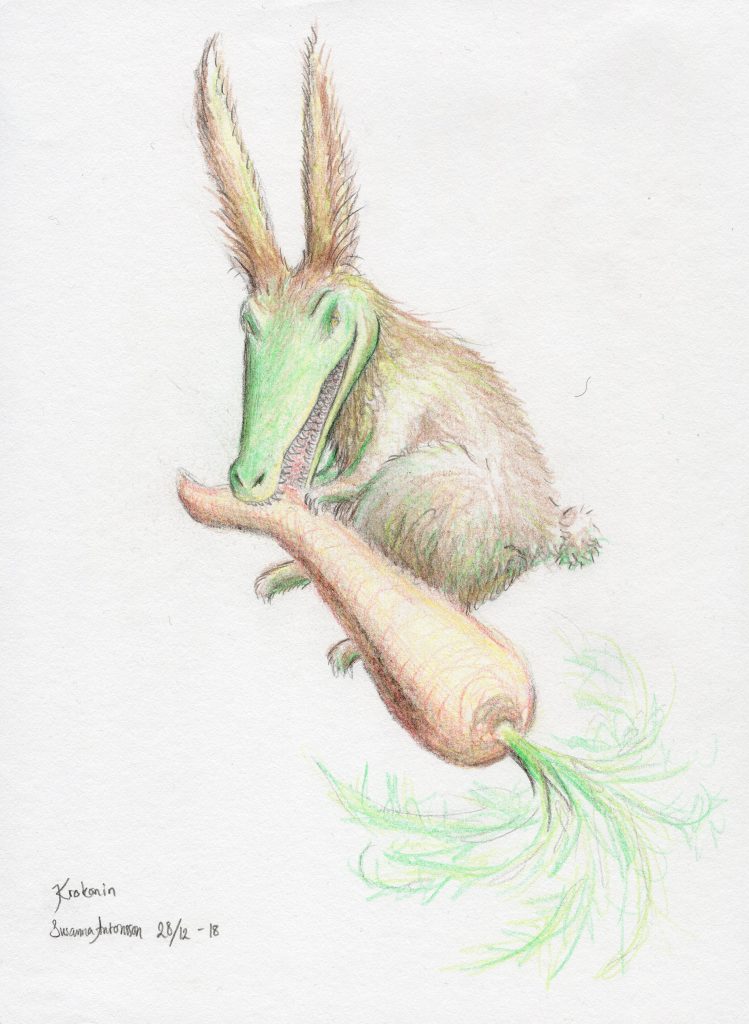 The next picture shows the unholy alliance between a crocodile and a rabbit. Isn't it sweet?
Nästa bild visar den oheliga alliansen mellan en krokodil och en kanin. Är den inte söt?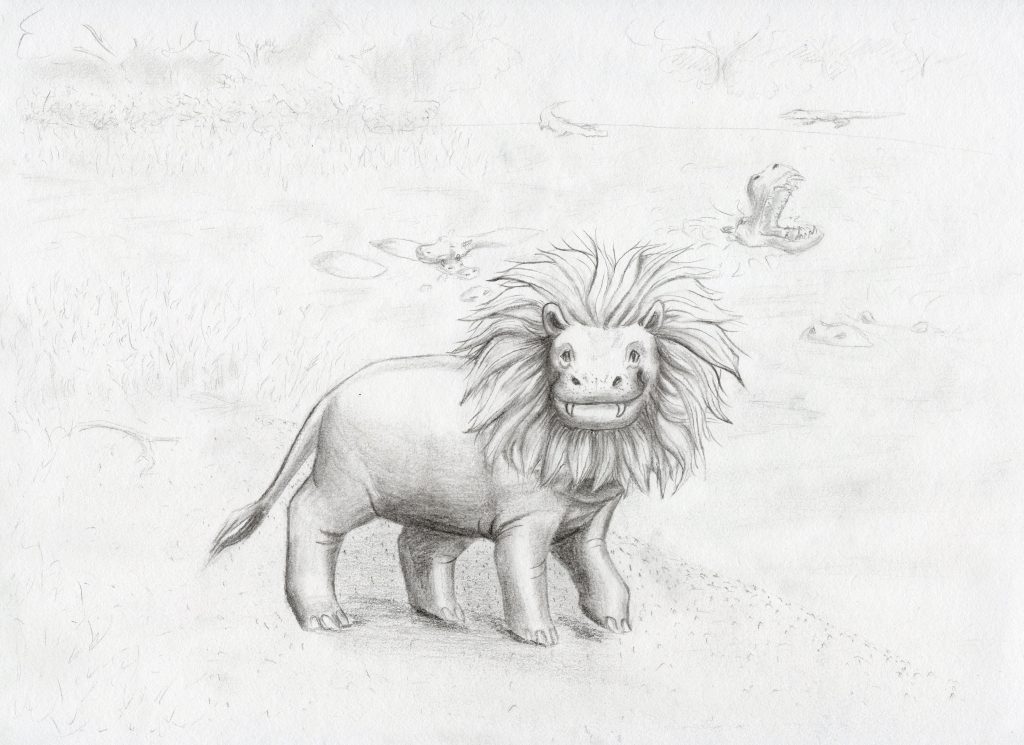 The last picture shows the great hippopollion, the king of the river. He wishes you a
Happy New Year!
Sista bilden visar flodhäjonet, flodens konung. Han önskar er ett
Gott nytt år!