I wanted to try horse hair lining for the hem of the skirt, in order to have a more professional finish. Haha. That did not work out very well, as I had placed the horse hair upside down and the thin fabric was distorted. I had to unpick everything again, start from the beginning and finish it by hand instead.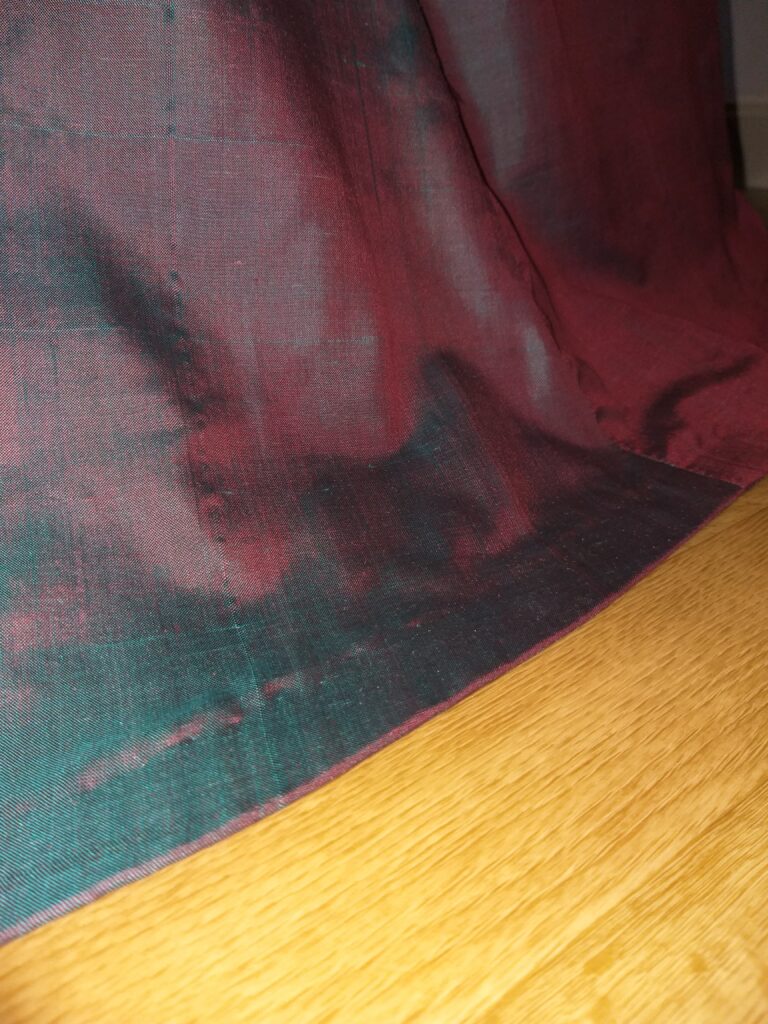 I had pondered on whether to leave the dress without arms or not, but as the skirt was finished, I thought it did not look enough fairytale like. I had a dupioni silk (given by a friend, Carolina Holmström) laying in my stash, matching the gown perfectly.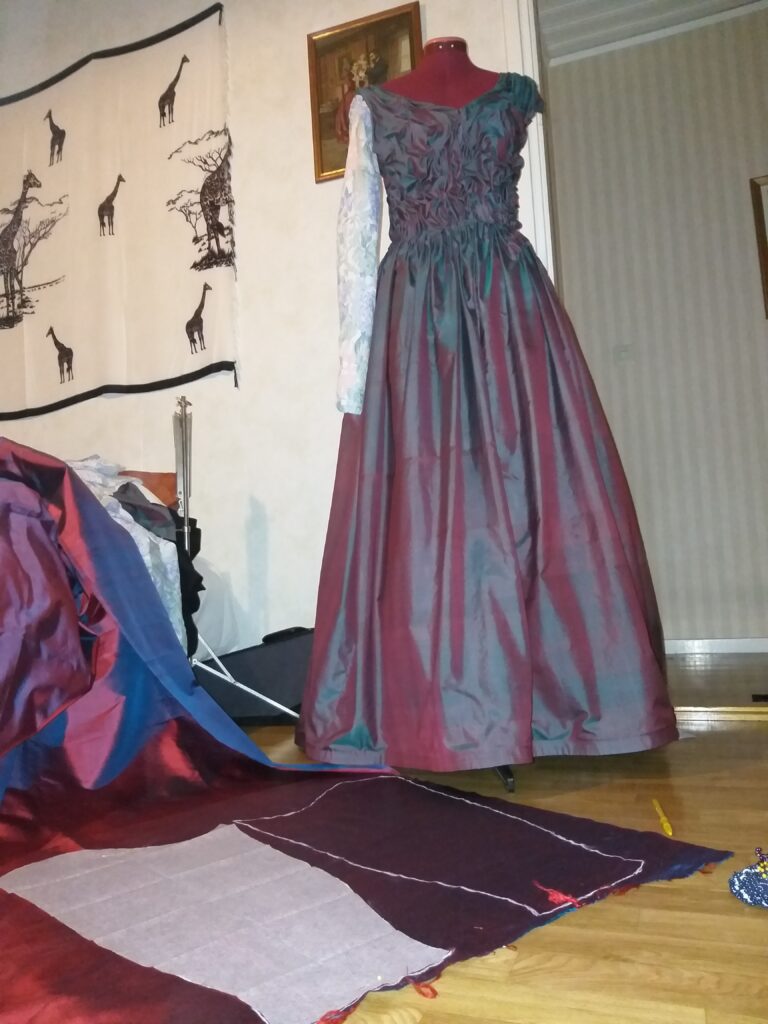 I wanted a late medieval S-arm with shiny buttons, preferably 10 on each arm. I used the pattern from my late 1300s cotehardie. Unfortunately I had only ten buttons totally, so I spaced them out in the best way I could.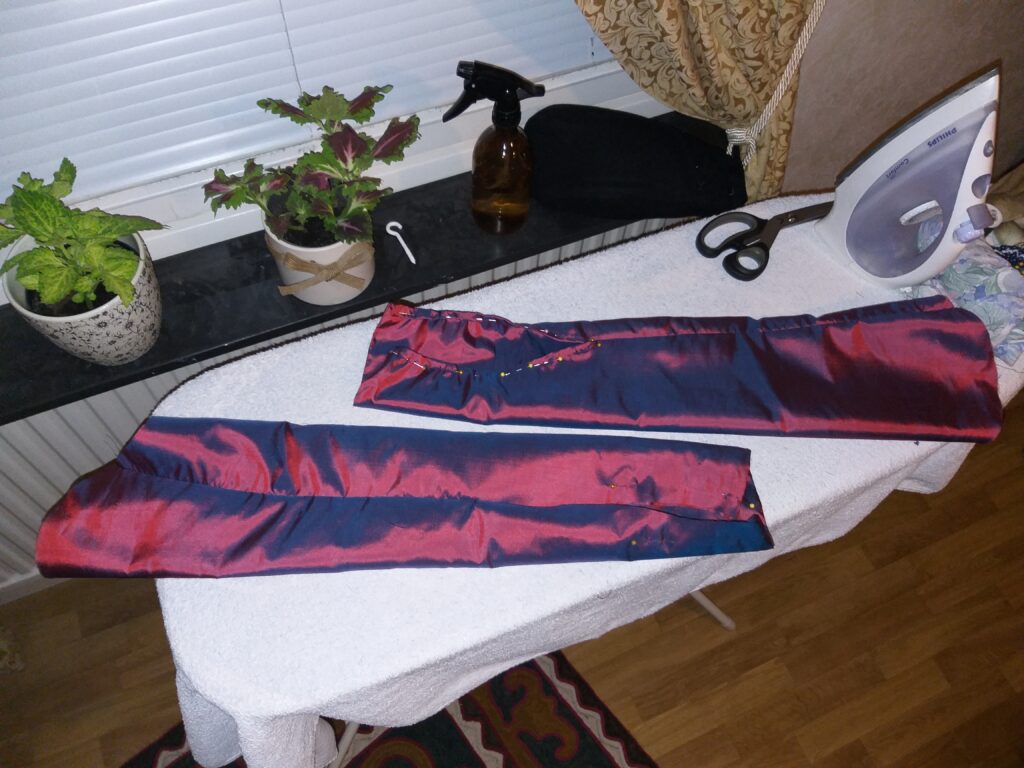 After finishing the cotehardie arms, with handsewn buttonholes and metal buttons, I used the scraps I had left of the dress fabric for the flowy arms. Everything was hemmed by hand. I had time for it, thanks to a nasty cold causing one week of isolation, due to the Covid restrictions.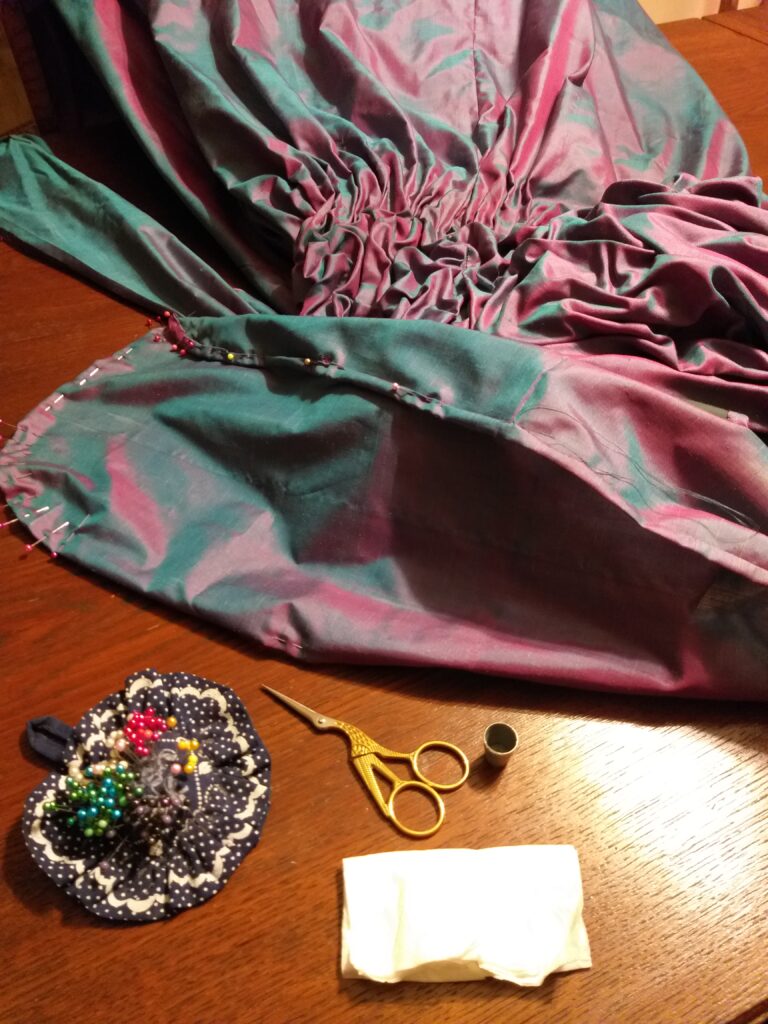 As the dress was finally finished, I tore my corset mockup apart, so that I could use the busk and boning for the real corset. This time, I tried to make everything as precisely as possible – rollpinning, basting, using waist band, fray check, stitching in the ditch etc.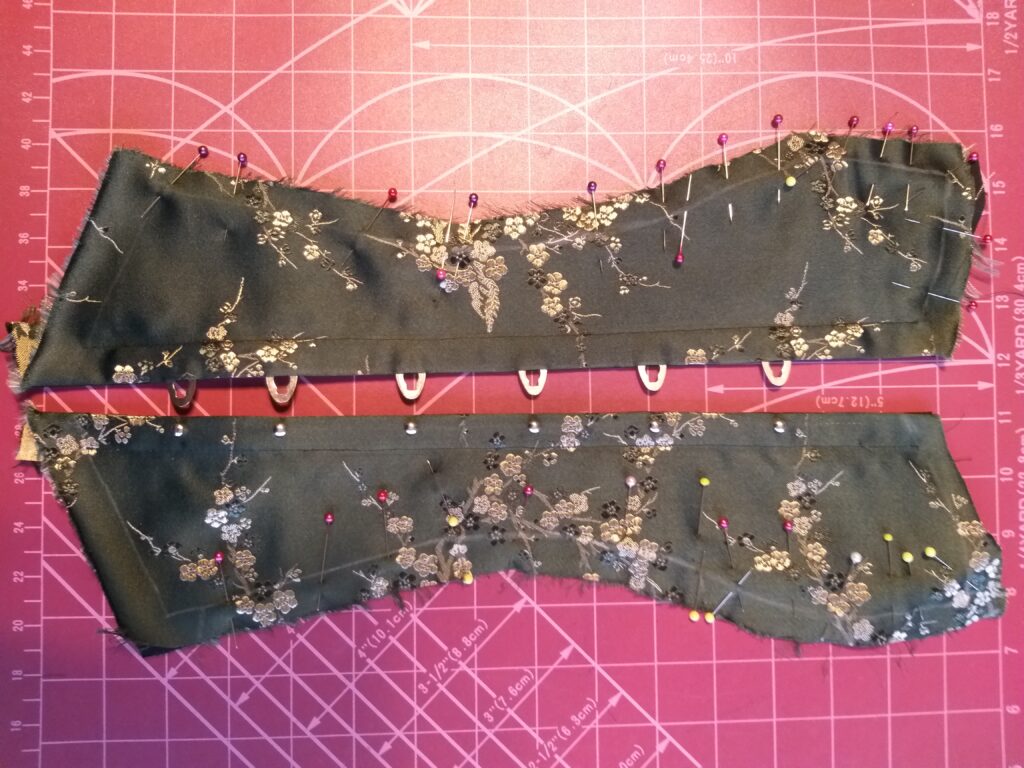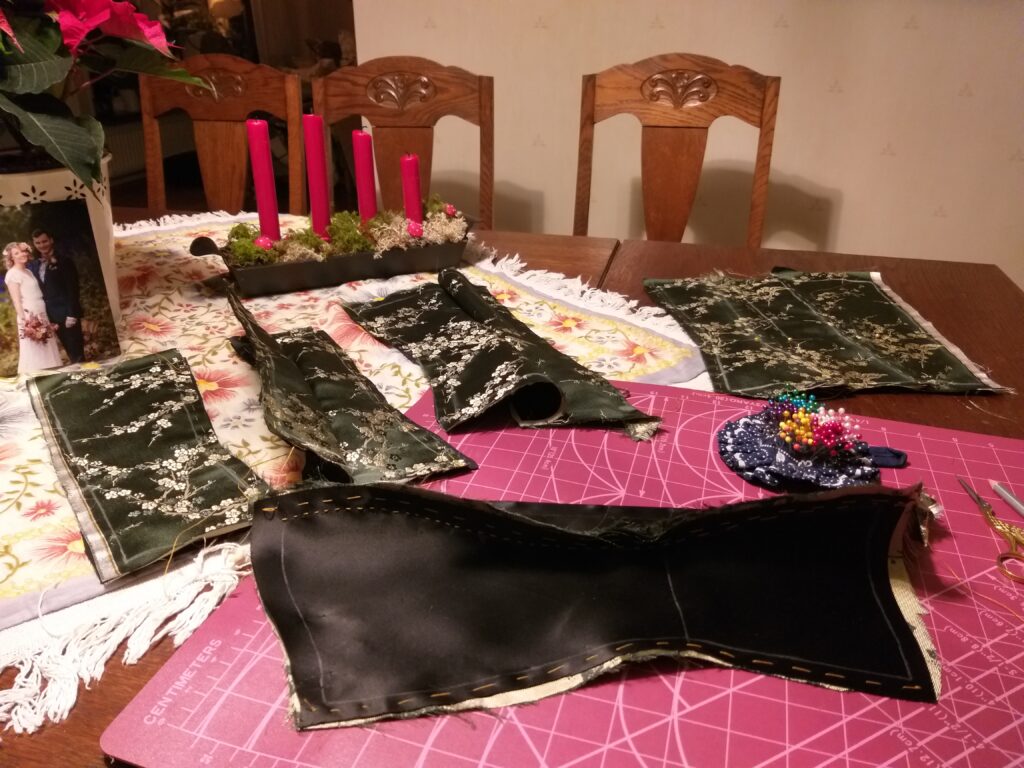 After trying the corset on for only three times, I found out that the wonderful satin was already straying away from the eyelets.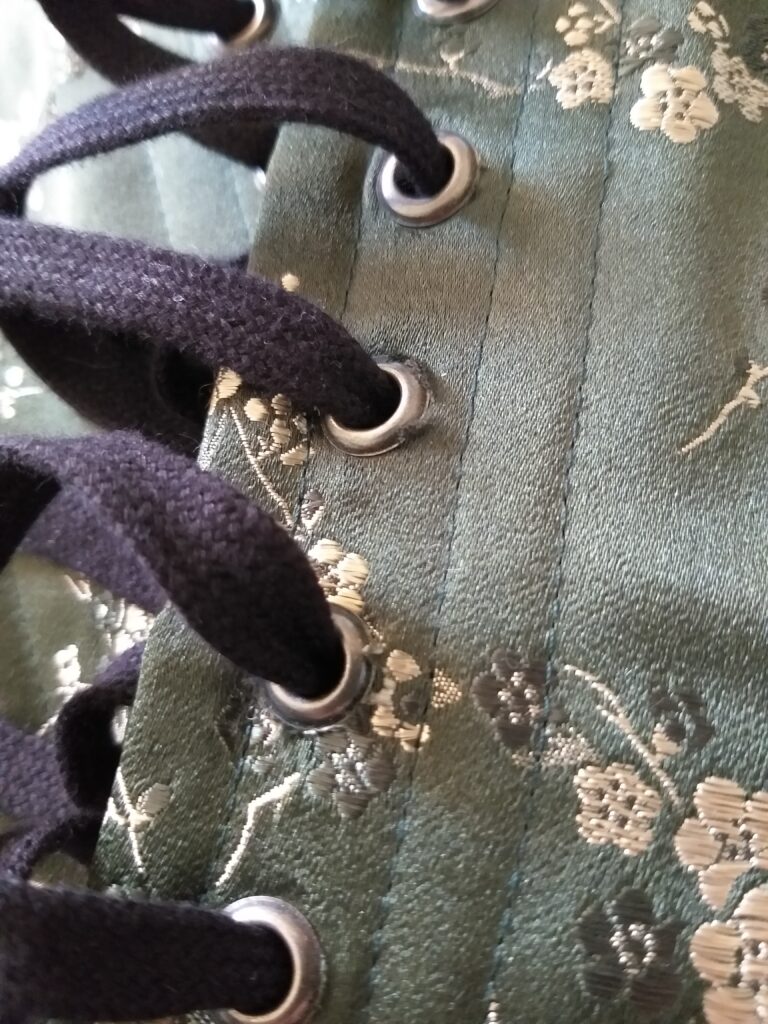 I have got wonderful advice from the mentors and Stitchling members on the Foundations Revealed Community, so that this will not happen again, with the next corset.
There are a lot of new wrinkles, which I suppose depend on the silk behaving different than the mockup material. My uncorseted waist measure is 72 cm, but laced up its 62,5 cm – so almost 10 cm reduction. Overall I am very pleased with the corset. It is so much better than my earlier ones and I have learnt so much that I want to apply on new projects.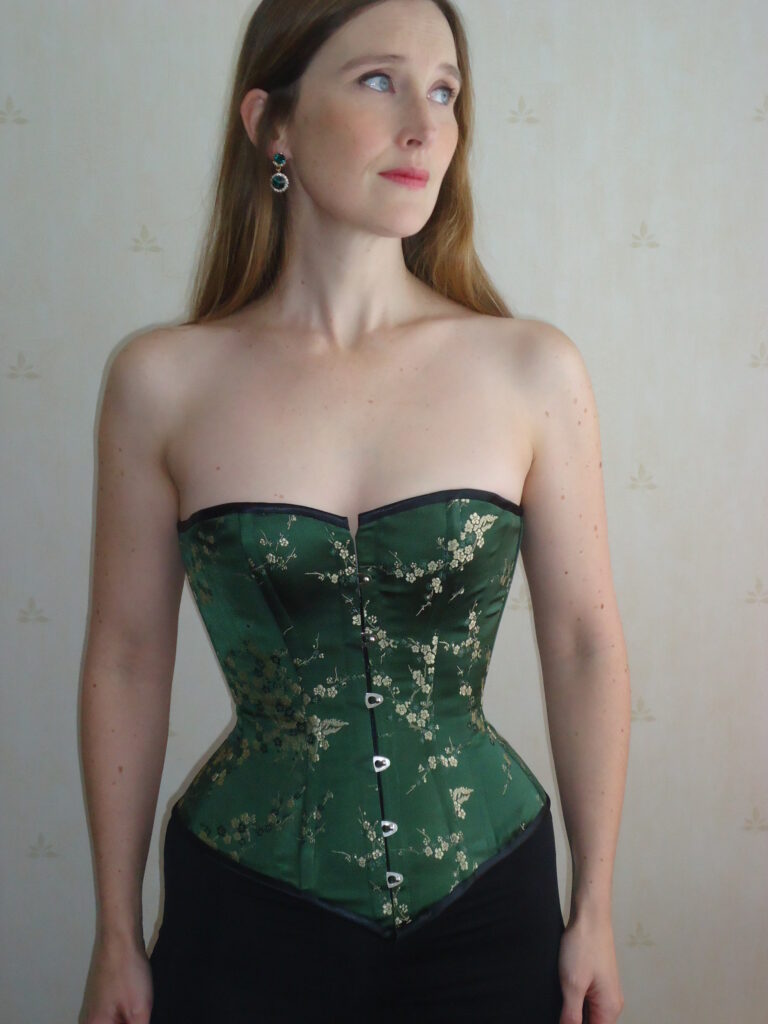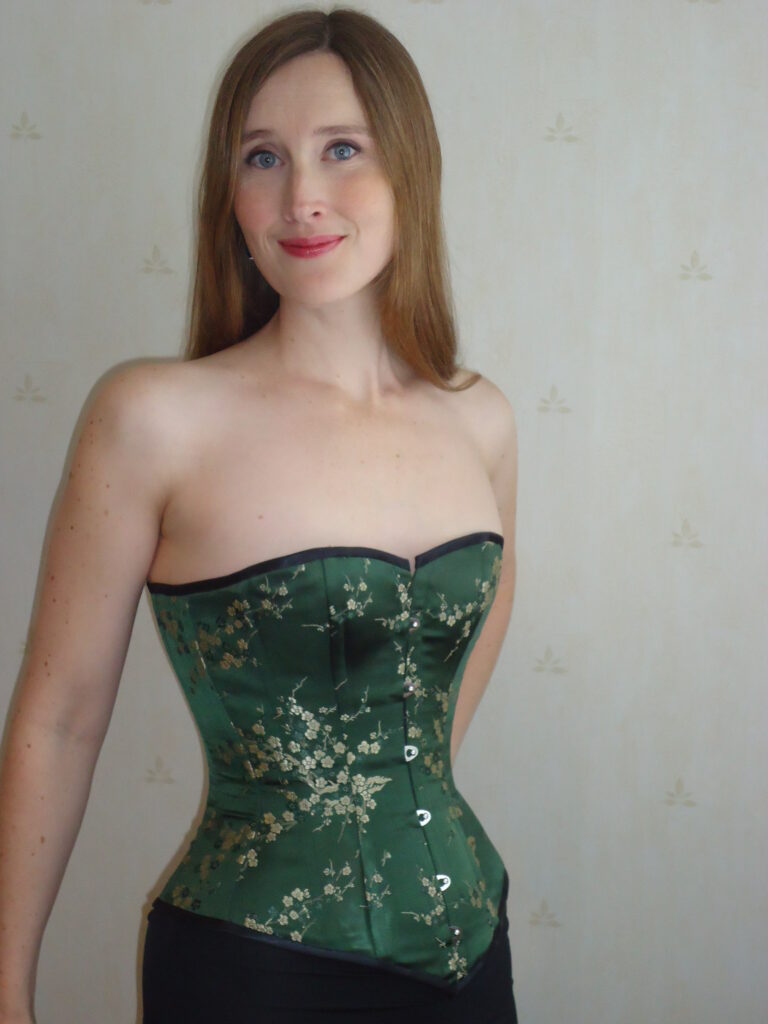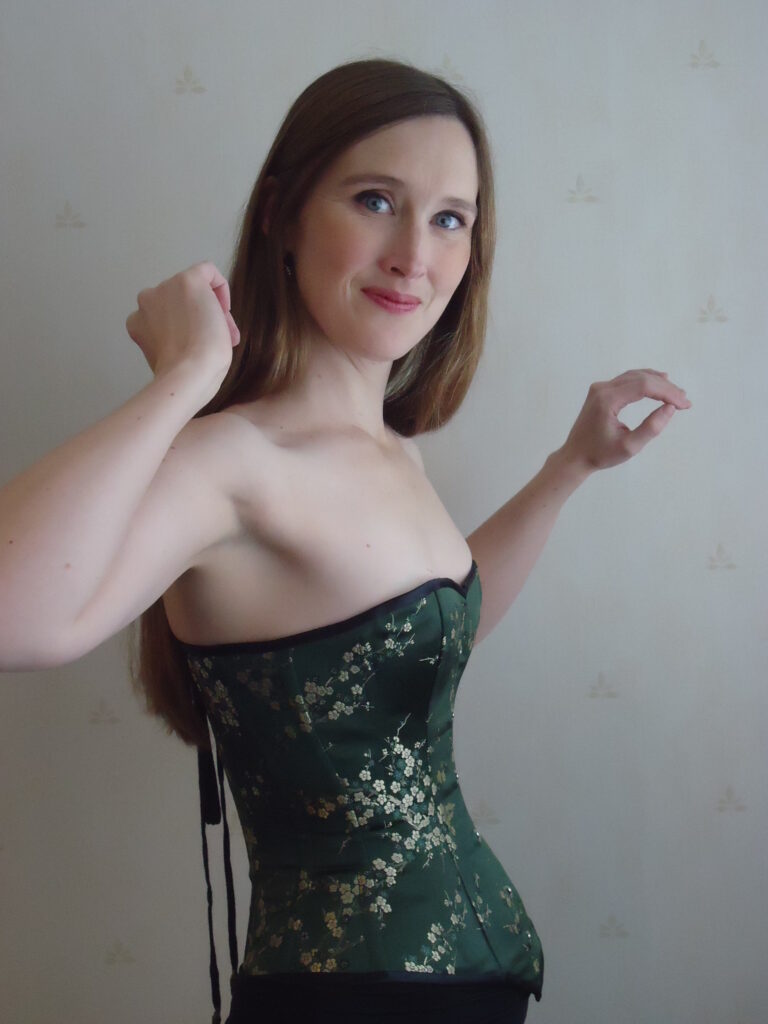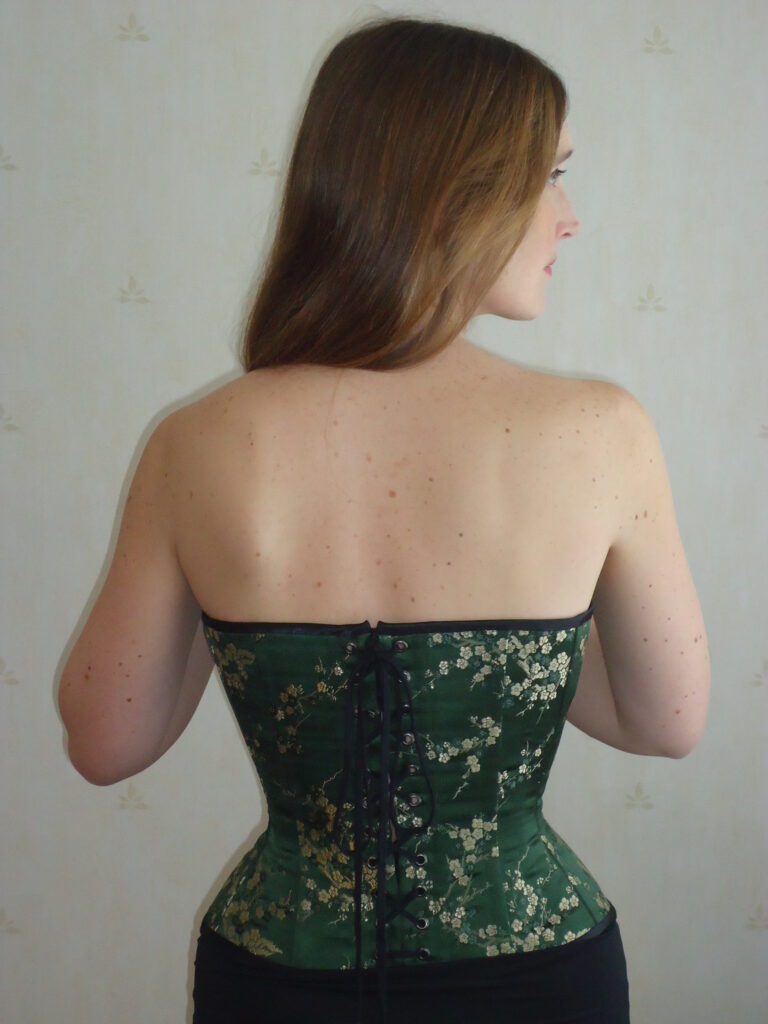 Compare this to the first mockup, and you will understand why I am content, even though there are some issues left.