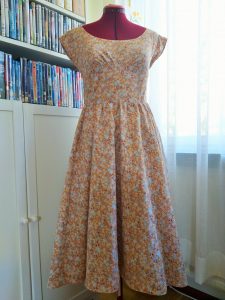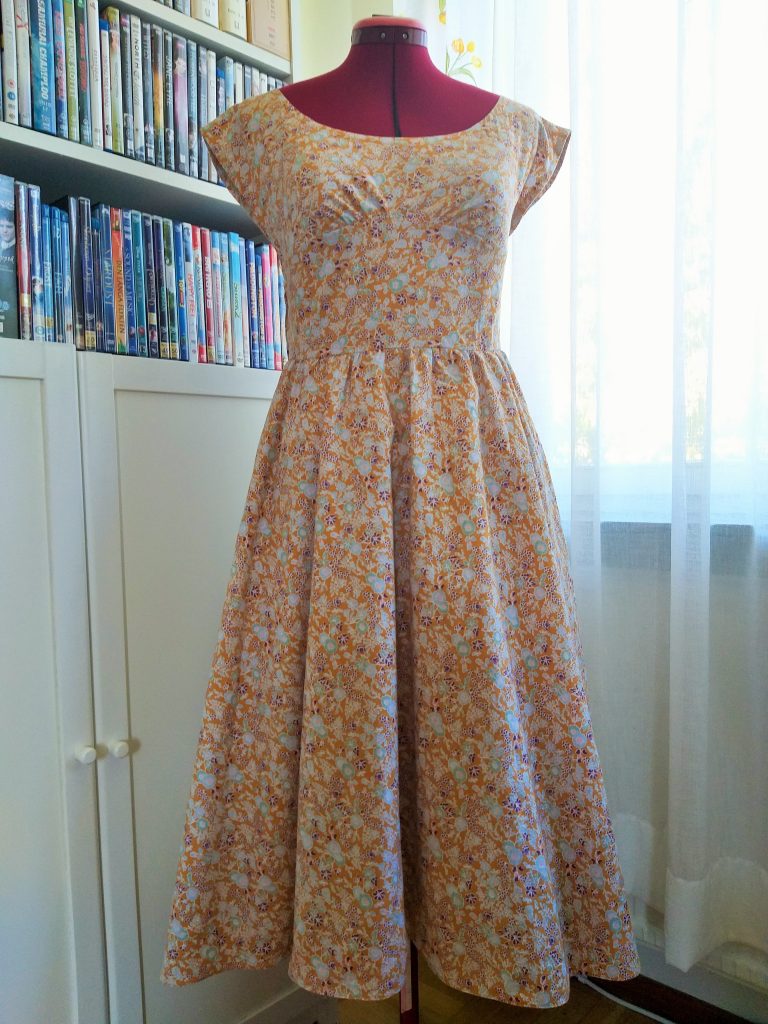 This summer was wonderful, but intense. At the first day of my vacation I realized that I would have to prepare three different repertoires for the four concerts in three weeks, so I understood that I needed to finish my sewing projects quickly.  Said and done. In one day I finished a modern dress for my friend, I made a kirtle for my sister's boy to wear at the Medieval Week of Visby and I also finished the regency waistcoat for my husband. The extremely simple regency dress was sewn in one day on sewing machine, but I finished the long roll hems the other day.
Den här sommaren var underbar, men intensiv. Första dagen på semestern insåg jag att jag måste lära in tre olika repertoarer för de fyra sångtillfällena, fördelade över tre veckor, så jag förstod att jag måste slutföra mina påbörjade sömnadsprojekt innan detta. Sagt och gjort. På en dag sydde jag färdigt en klänning åt min vän, jag sydde en kjortel åt en pojke som skulle med till Medeltidsveckan i Visby och jag blev äntligen klar med en empirväst åt min man. Dessutom blev sydde jag en ny, extremt enkel empirklänning, men handsydde fållarna för några dagar sedan.
Quick Medieval Kirtle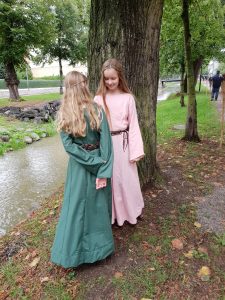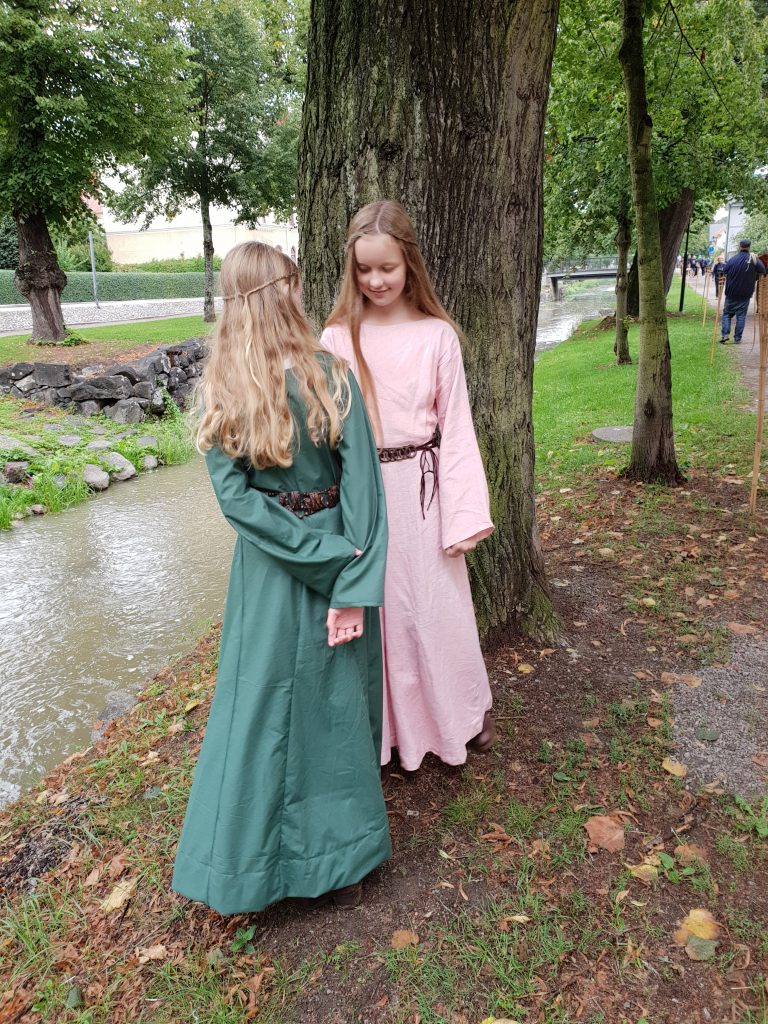 Last summer I helped my nieces sewing their own medievalish dresses for Söderköpings gästabud. This summer we had planned to take their whole family to the Medieval Week of Visby for a day, so now their little brother also needed a kirtle. I used a fabric that I found in a second hand shop and the usual "squares and triangles method".
Förra sommaren hjälpte jag mina systerdöttrar att sy deras egna medeltida klänningar till Söderköpings gästabud. Den här sommaren skulle hela deras familj följa med oss till Medeltidsveckan i Visby. Därmed behövde även lillebror en kjortel. Jag använde ett tyg som jag hittat på Eriskhjälpen. Den är gjord efter "fyrkanter och trianglar-metoden".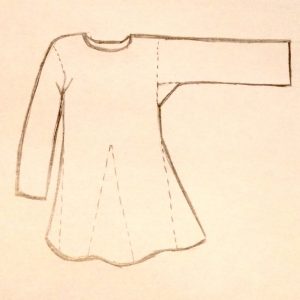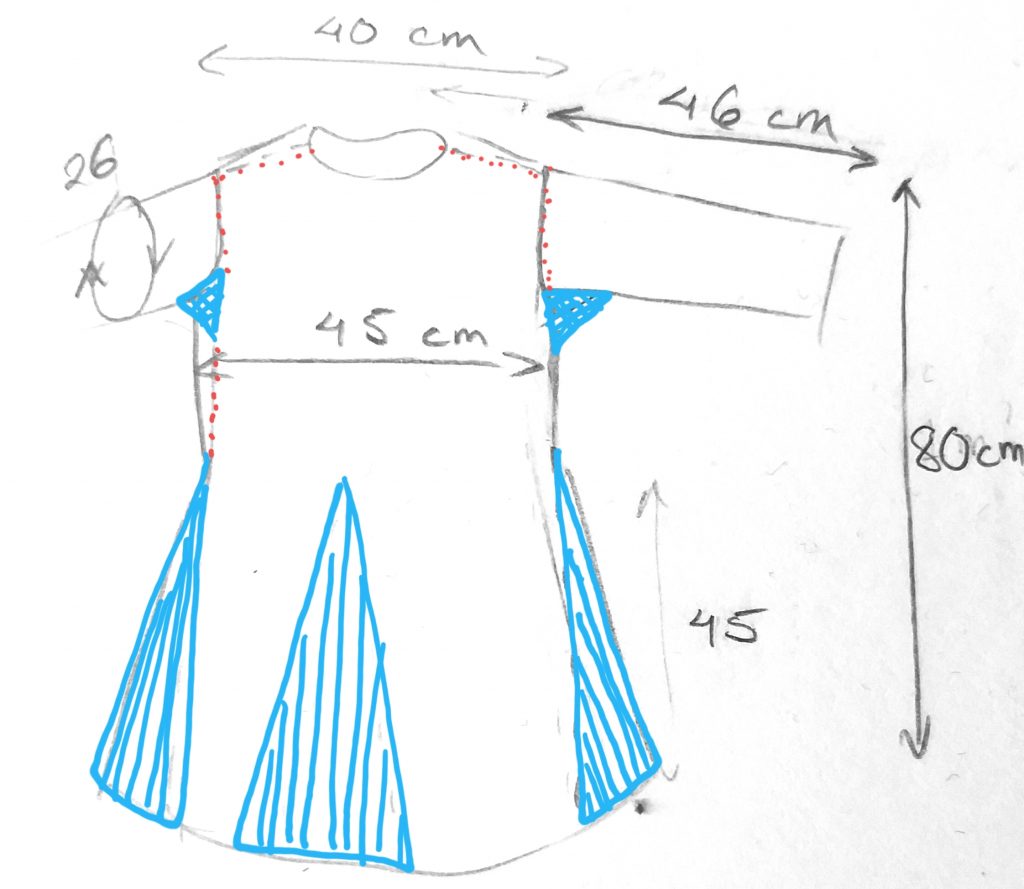 These are the pattern pieces that I used.
Detta är alla mönsterbitar jag använde.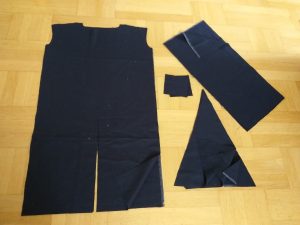 After having sewn the front piece to the back piece, I made the arms (which were way too long). I attached the square gusset for the armpit first, then I stitched the rest of the arm and last I inserted the arms into the kirtle.
Efter att jag sytt samman framdelen och bakdelen, sydde jag armar (alldeles för långa). Jag satte fast de fyrkantiga ärmsprund innan jag sydde samman ärmen och satte in den i själva kjorteln.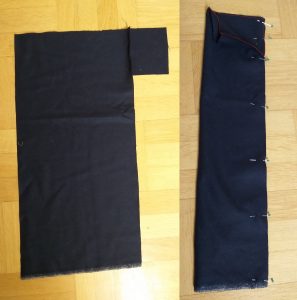 Then I inserted the triangle gussets into the front, back and side seams. Last sew the hems by hand. I believe I made this in about four hours.
Sedan satte jag in trianglarna mitt fram, mitt bak och i sidorna. Slutligen fållade jag för hand. Jag tror att allt detta tog fyra timmar.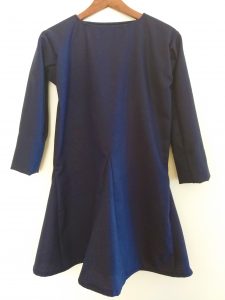 My nephew was most dashing in his new garment! Unfortunately the best picture was taken in front of some cars, so my mother helped me blend that picture with her picture of a medieval french castle. Isn't it awesome?!
Pojken var väldigt fin i sin nya dräkt! Tyvärr togs den bästa bilden framför några bilar, så mamma hjälpte mig att sammanfoga den bilden med en av hennes bilder av ett franskt medeltida slott. Är det inte en fantastisk bild?!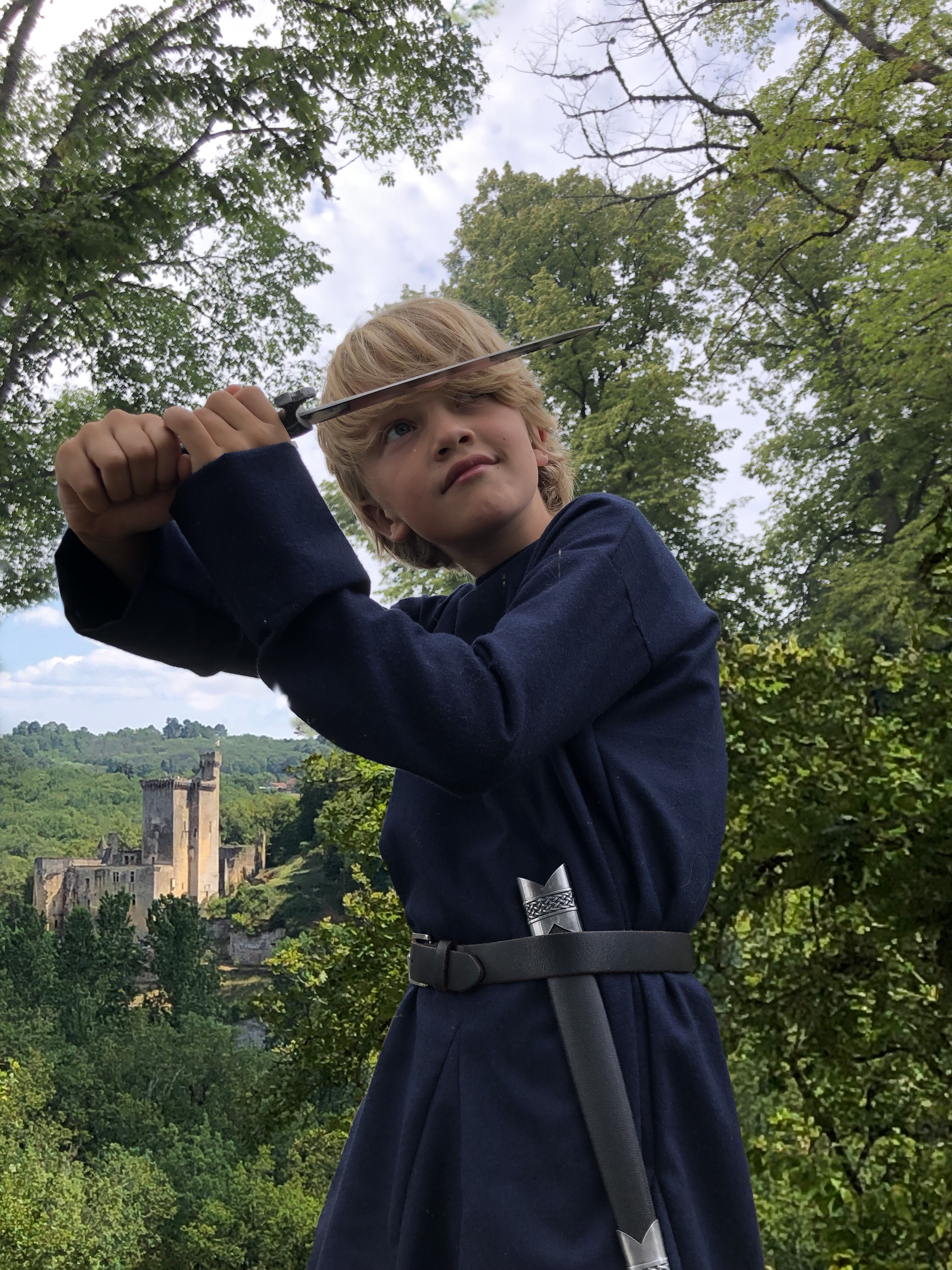 And here are some pictures from the Medieval week.
Här kommer några bilder frön Medeltidsveckan.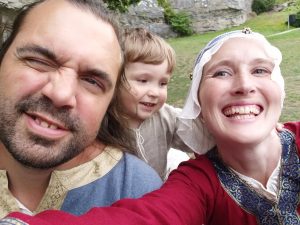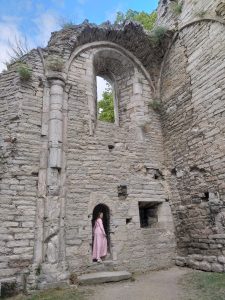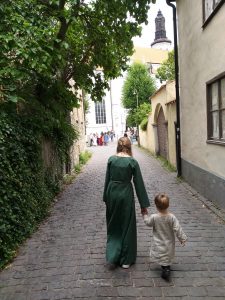 I will soon make a new post showing off the summer dress, the regency waistcoat and the extremely simple regency dress.
Snart ska jag även göra ett inlägg om sommarklänningen, empirvästen och den extremt enkla empirklänningen.