Last year I disintegrated my sister's old wool winter jacket (she let me, I promise) in order to reuse the lining for my red winter coat. Originally, I planned to use the wool for my nephew's medieval clothes, but when I had the vlieseline (?) removed, it was too sticky on the wrong side. So I saved it in my stash. When I found this fluffy faux fur at Panduro, I knew just what to use it for! It's so fluffy I'm gonna die!
Förra året sprättade jag upp min systers gamla vinterjacka (hon tillät det, jag lovar), för att kunna återanvända jackans foder till min  röda kappa. Jag sparade yttertyget, som var ett fint ylle. Jag tänkte använda tyget till min systersons medeltidskläder, men det när jag hade tagit bort det stadgande materialet (vlieseline?) var det alldeles för sticksigt, så det fick ligga kvar i tyglagret. När jag hittade denna fluffiga fuskpäls visste jag precis vad jag skulle använda yllet till! Det är så fluffigt att jag dör!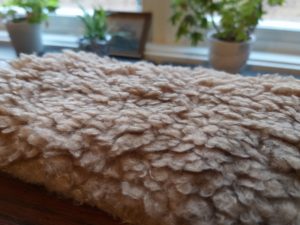 I made a new pattern, tracing the outer lines from my son's favourite jacket, but adding one centimeter at every side, except at the bottom, where I added one decimeter.  I thought about hiding a zipper behind a flap (?) and adding fancy metal buttons, that my son adores, but it seemed too intricate to sew and for a child to put on by himself.
Jag ritade ett nytt mönster genom att rita en centimeter utanför varje kant på hans favoritjacka. Nertill la jag till en decimeter. Jag funderade över att ha en dragkedja dold under en flärp med fina metallknappar, som han älskar, men det verkade vara för knepigt både att sy och för en tvååring att hantera.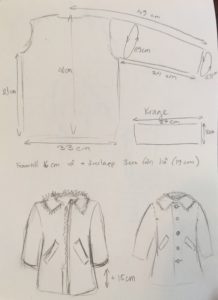 I removed the old pockets and used this part for arms. Unfortunately the fabric behind the pocket seams had a lighter colour, which I unsuccessfully tried covering up with black ink. Obviously the ink reflects sunlight very well… I had to make some piecing together, as you see.
Jag sprättade bort de gamla fickorna och använde dessa tygstycken till ärmarna. Tyvärr visade sig tyget under sömmarna ha blivit ljusare, vilket jag försökte maskera med svart tush. Tushet reflekterar visst solljuset väldigt bra… Som du ser fick jag skarva en del för att få tyget att räcka.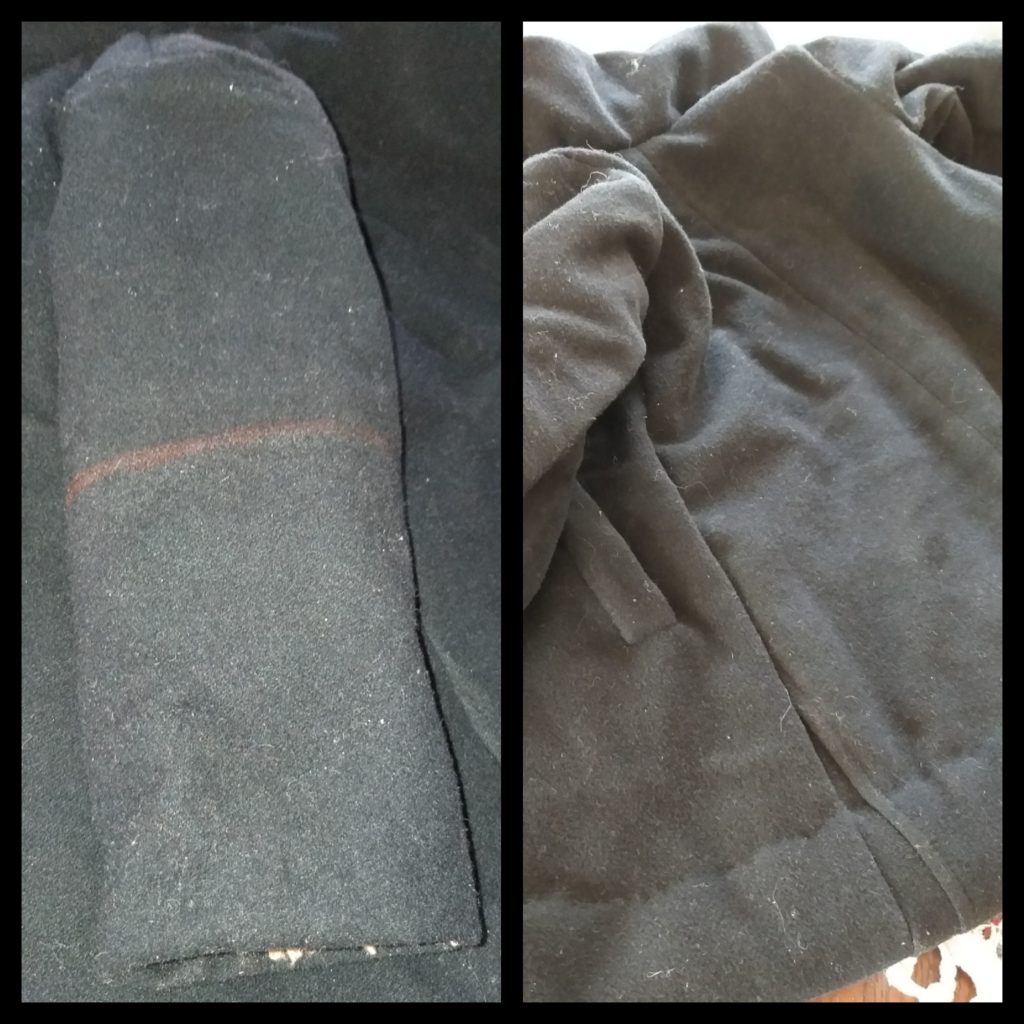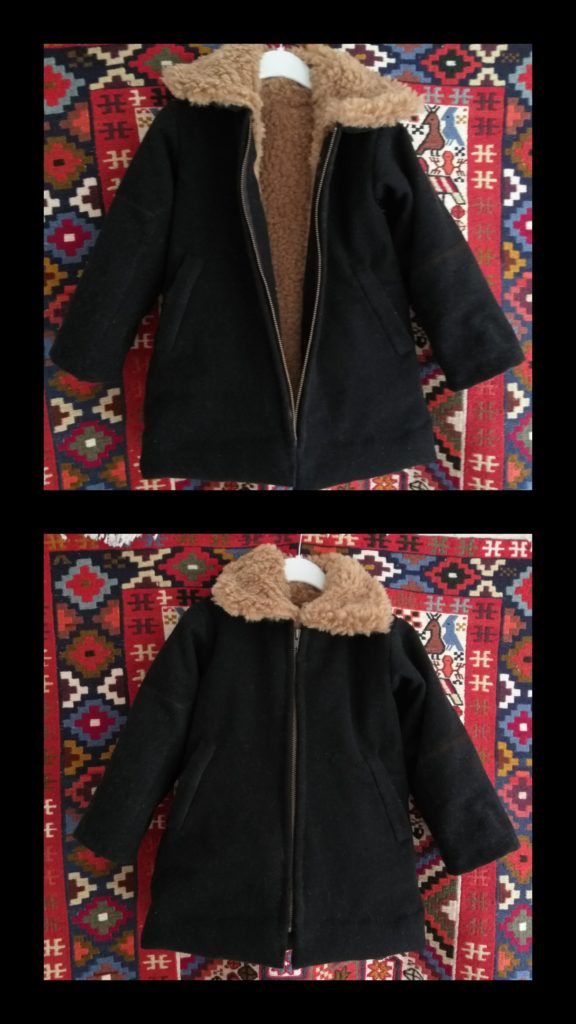 When he first tried the jacket on, he began crying and wouldn't try it again for a few days. Today, I realized that there was a needle left in the faux fur. After removing it, he loved this jacket. He described it as "Awesome! Cozy!". I am so pleased!
När han testade jackan första gången började han gråta och vägrade ta på den igen. Idag upptäckte jag att en nål gömt sig i den fluffiga fuskpälsen. Efter att jag tagit bort den älskade han sin nya jacka. Han beskrev den som  "Häftig! Mysig!" Jag är så glad!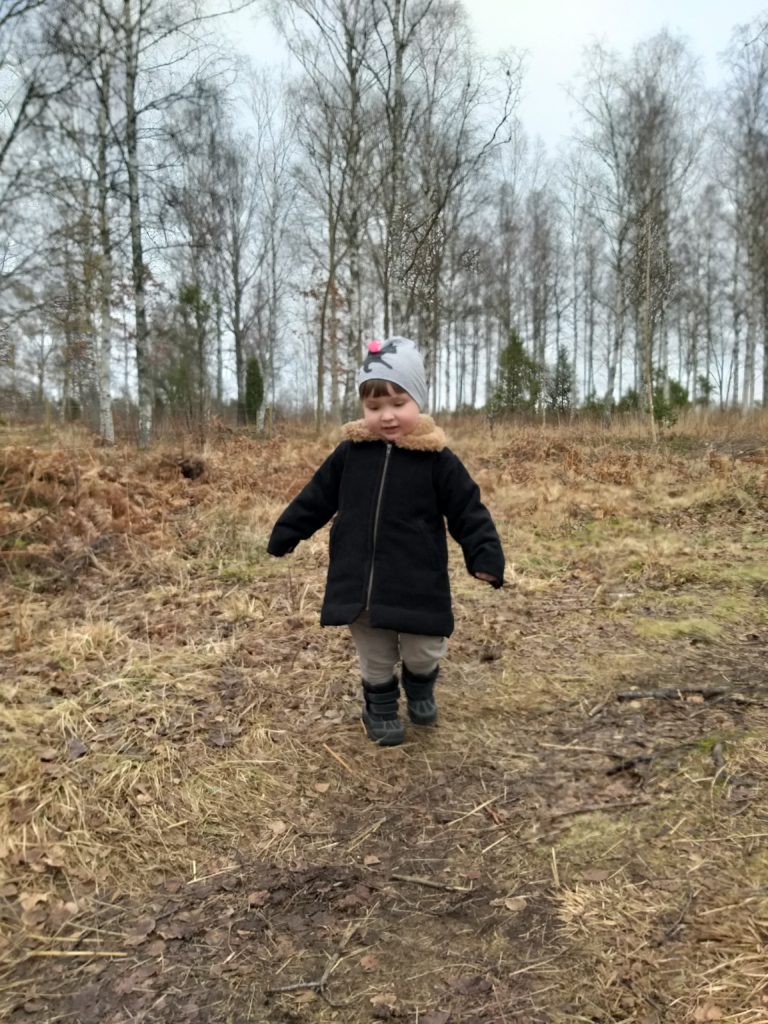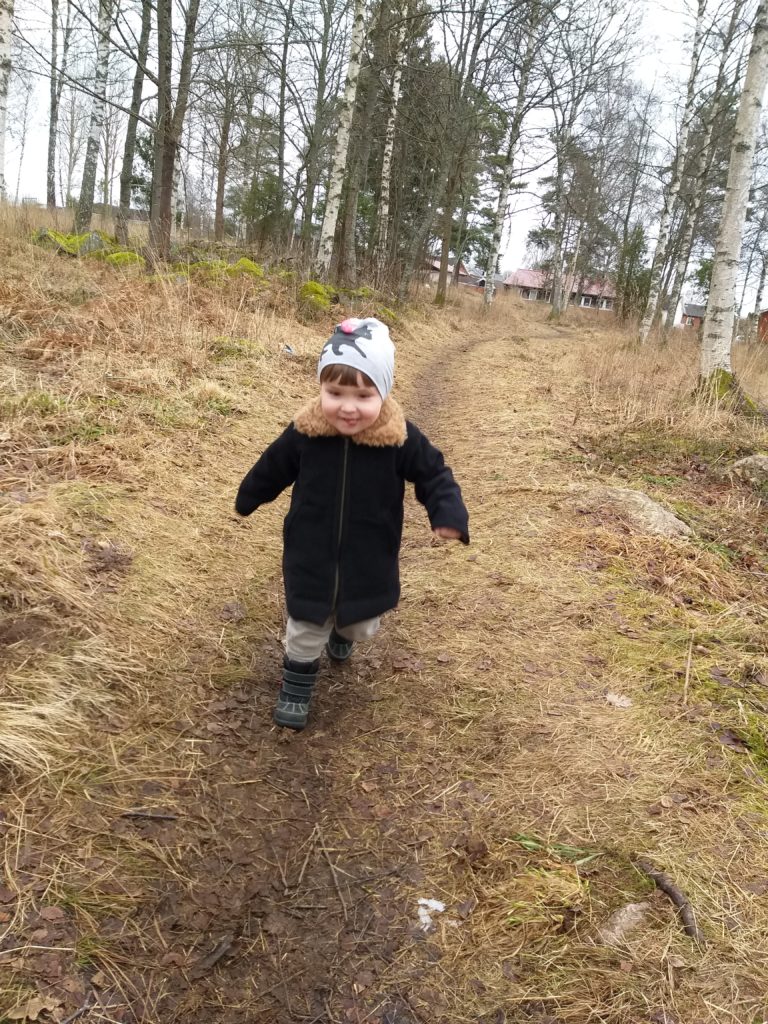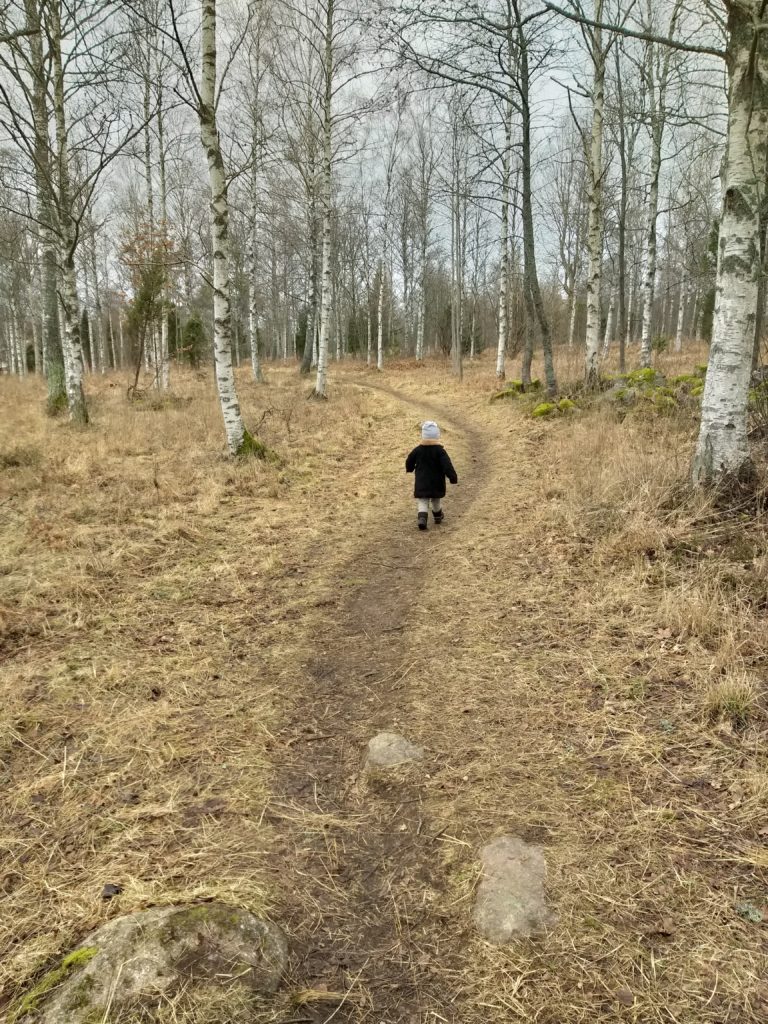 For Christmas gift, I made a pyjamah, tracing his favourite pair. He loves the fact that it is a dress with pockets
Jag sydde en pyjamas till honom i julklapp. Hans favoritpyjamas är en klänning med fickor. Denna använde jag som förlaga och han blev väldigt nöjd.