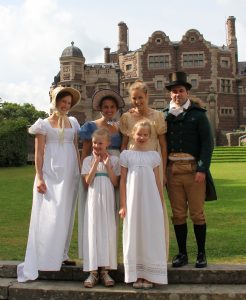 Two years ago, we planned on going to the Medieval Week at Visby together with my brother and my sisters family.  At the eleventh hour, I noticed that we had booked the ferry ticket and hotel nights for the wrong week.  Oh, the horror.  We comforted ourselves by going to the beautiful castle of Tjolöholm instead, where there was a Jane Austen display. My nieces have been very keen on experiencing the Medieval week though. I had no vacation this summer, so Visby was out of the question, but I had time for a day at the medieval fair at Söderköpings gästabud.
With a tiny bit of help from me, my nieces made their own gowns – all from cutting to sewing. I am so proud of them! We used fabric from my stash. The green cotton was initially blue, but became green when I was trying to dye it black for the Scary Robe. The pink linen was a huge table cloth. The dresses are made from rectangles and triangles. As the fabric is so unmedieval, the girls went all in by using Tanzanian wooden belts fort decoration. I think that they look like fantasy princesses!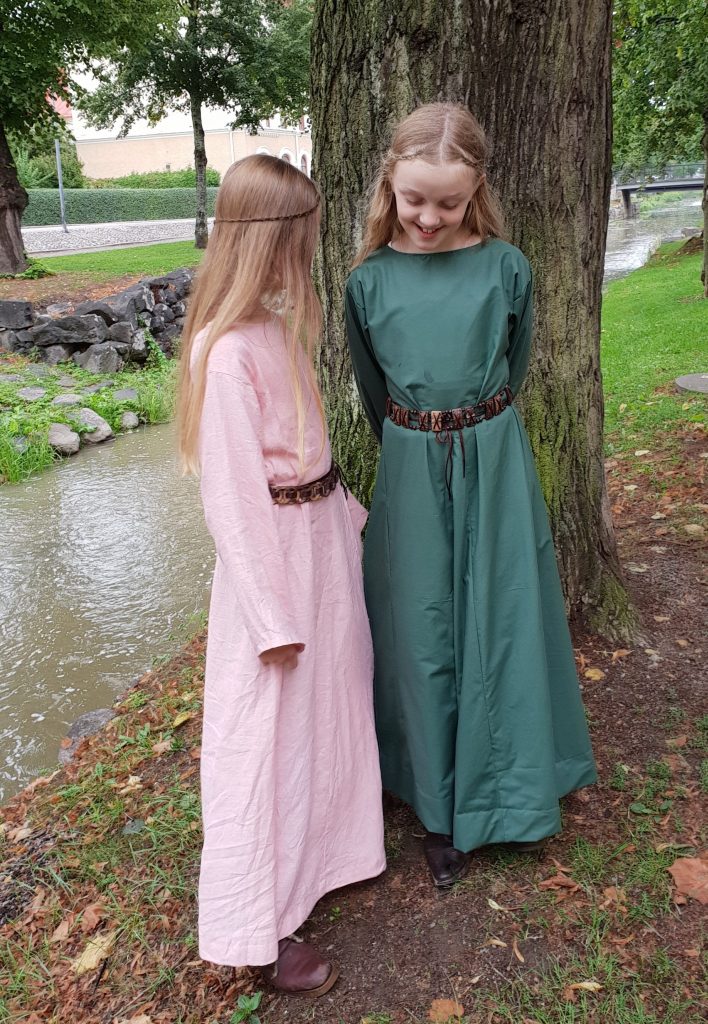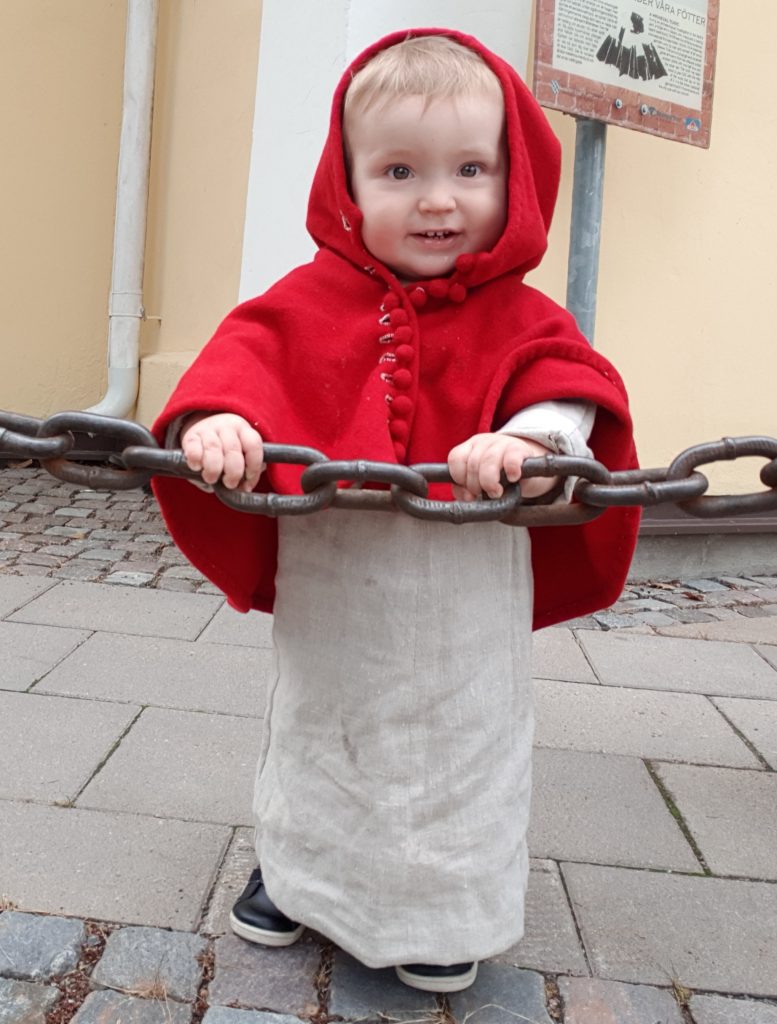 They asked me several times what our boy would wear. Eventually I could not resist making a little kirtle for him, out of an old linen skirt.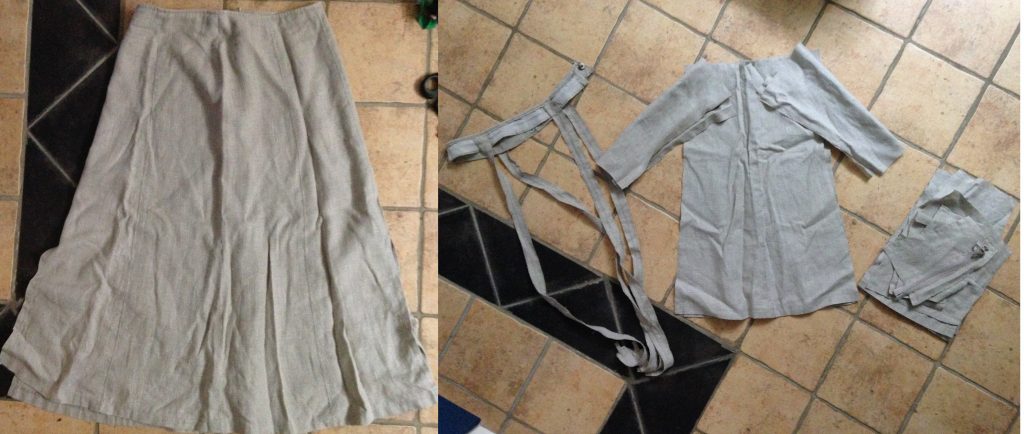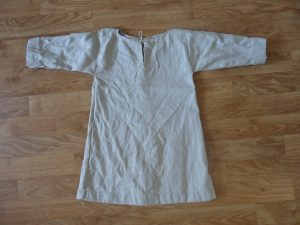 Earlier, we worn the cheapest underwear, made out of old cotton bed sheets. At our last stay at the Medieval week though, I bought linnen. During my internships far away from home, I spent the lonely evenings hand stitching a new shirt and a pair of breeches for my husband. I made a new chemise for myself the last night, on machine. I am quite proud of that I succeeded in making alterations for my husbands cotehardie. I made it for him ten years ago, when he was quite slender. Since he began bodybuilding, he has not been able to get into these clothes again. Astonishingly, I seem to have been wise enough to save broad seam allowances, so that I could make both the torso and sleeves wider. After adding sleeve gussets at the shoulders, he was even able to move!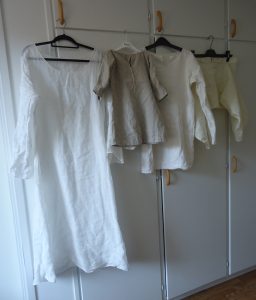 The day at Söderköping was cosy. Off course, it could not compare with Visby, but our boy was happy in the clothes (he had my liripipe hood because of the cold weather) and my nieces were happy to play with him for a whole day.  The city is beautiful; the main part consists of pretty wooden houses from the 19th and early 20th century. The market was nice and I found a nice fabric for a new modern coat. All together, it was a nice day, in great company. Thank you, dear nieces!