As I am already the proud owner of two bib front dresses, I want to make a V-line this time. I had no idea of how to construct such a piece, but roamed Pinterest for answes and found this gown (with several pictures here):
Eftersom mina två andra empirklänningar är sydda efter modellen med nedfällbar framdel och därmed har fyrkantig urringning, vill jag nu sy en klänning med V-ringning. Jag misstänkte att sådana exempel i BBC:s Stolthet och fördom, med knäppning i ryggen, inte var särskilt representativa. Därför letade jag konstruktions-information på Pinterest och Google och fann slutligen detta representativa exemplar (som det dessutom finns mängder av bra bilder på här):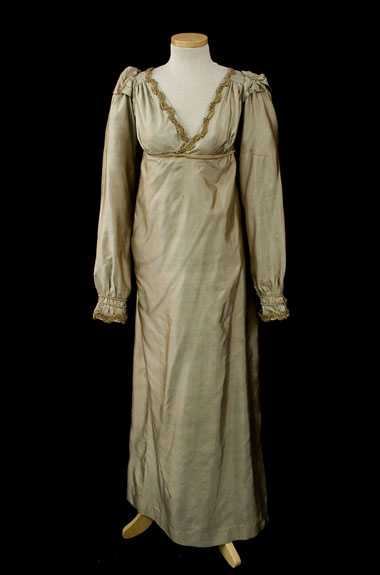 Since the summer of my wedding, I have a blue silk like (probably polyester) fabric in my stash. I have always wanted to sew a regency dress out of this, so now I just  wanted to see if there really existed blue V-line gowns at the time. When I looked at fashion plates, museum pieces and portraits, I found out that the V-line was not by far as common as the square neckline and that blue was not a very common colour neither. At last I found this lovely portrait of Tatyana Borisovna Potemkina from 1820 (by Vigée Le Brun) though:
Ända sedan sommaren jag gifte mig, har jag haft ett blått "sidentyg" (antagligen polyester) liggande.  Jag har hela tiden velat, men inte kommit mig för att sy en V-ringad empirklänning av denna, så nu ville jag bara försäkra mig om att det verkligen existerade blå klänningar av denna modell. När jag såg på museiexemplar, modebilder och porträtt insåg jag dels att V-ringningar verkar ha varit relativt ovanligt och dels att blått siden var i extrem minoritet (det finns fler porträtt med blå sammetsklänningar).  Till slut hittade jag i alla fall detta underbara porträtt av Tatyana Borisovna Potemkina, målat av Vigée Le Brun 1820: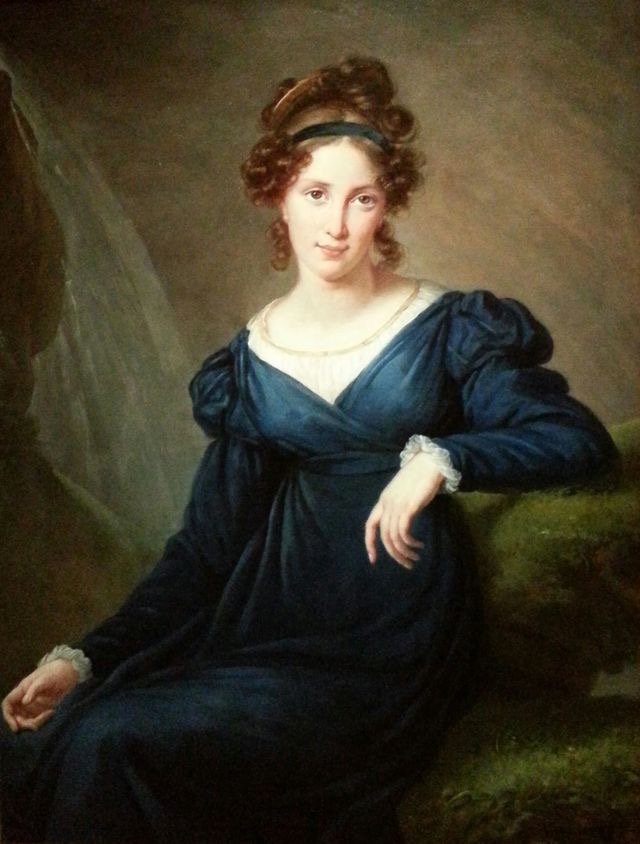 It isn't only dark blue, it also seems to have the same construction as the dress above!
Den väna damen behagar inte bara att vara klädd i blått, men verkar dessutom ha en klänning med precis den konstruktion jag bestämt mig för! 
Tackar och bockar.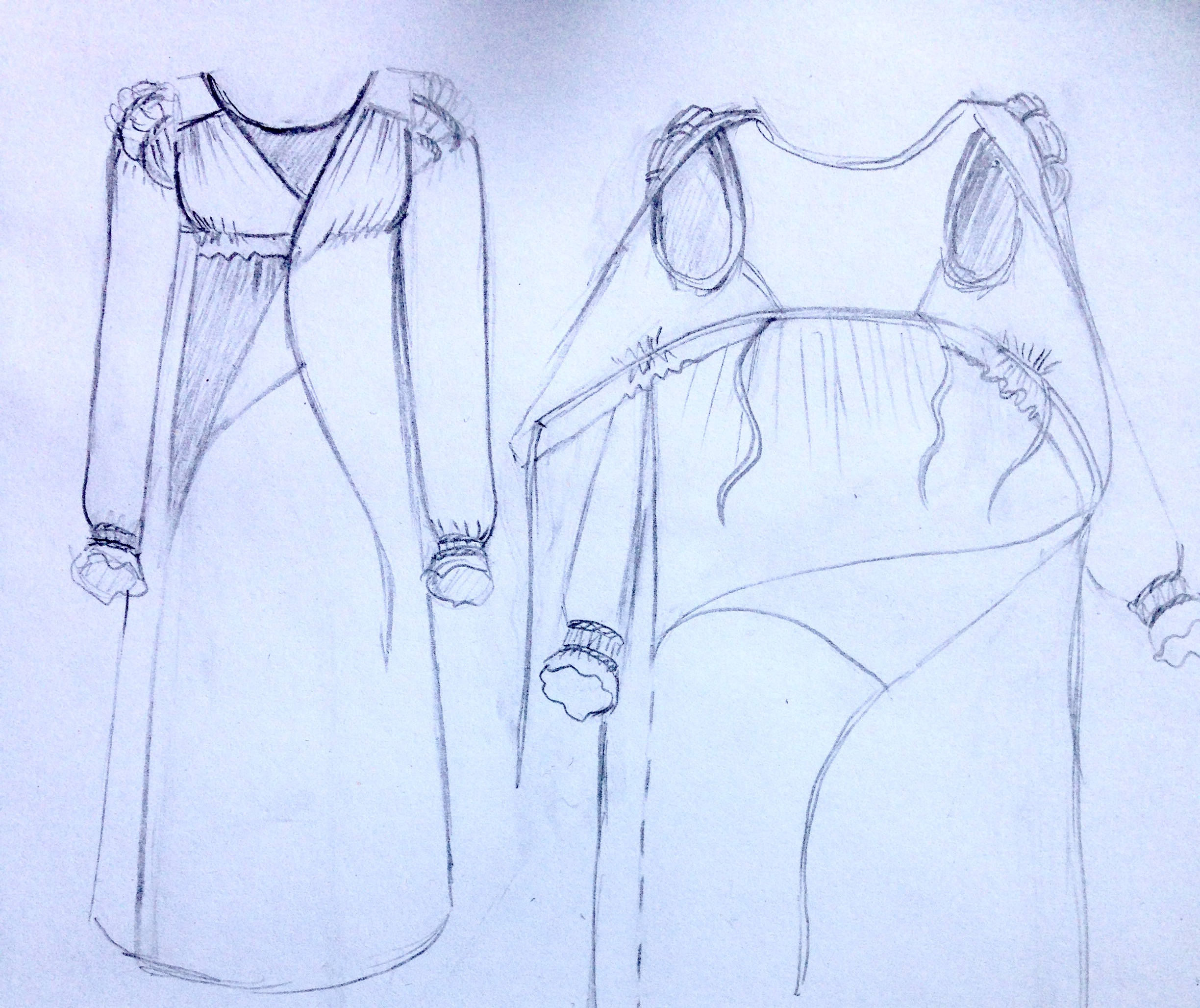 Thus, I will use this construction. Yey!