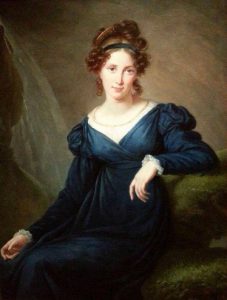 Related posts
Ten years ago I bought lots of a blue "synthetic silk" fabric. Already by then, I thought that it would be perfect for a V-lined regency gown, but I was not a confident pattern maker by then, so when I couldn't find any suitable pattern, it was stowed away.
Thanks to Pinterest and many helpful blogposts, I could at last decipher how the V-lined gowns were constructed. When I also stumbled over this lovely portrait of Tatyana Borisovna Potemkina, I knew that this gown would be my entry in this year's competition.
I needed better underwear, so I started with making chorded stays (and because I hate hand sewing, I cheated in every way, where there weren't visible seams), a new chemise and petticoat – faithful to my tradition, I only used old bedsheets.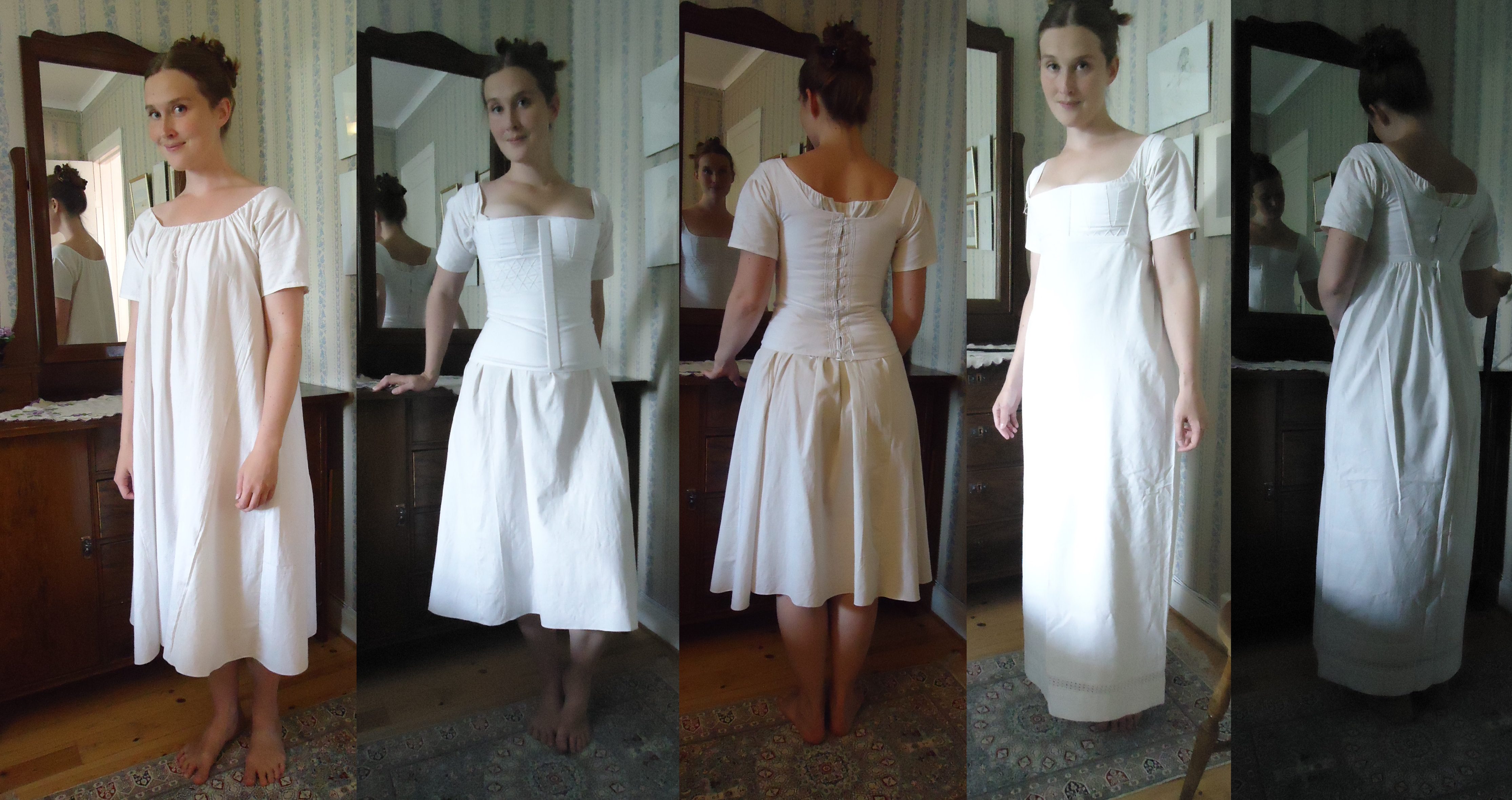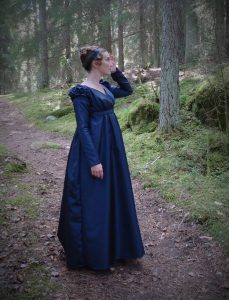 Before we left Denmark for the busy holidays in Sweden, I had made a pattern for the bodice, but I had not yet figured out whether the lining should have as much fabric as the outside, or if the outside should be pleated and then stitched down to the lining. After examining some photos of vintage dresses, I ended up using the same pattern for both lining and main fabric. There is now room for all bust sizes! The skirt also ended up being quite voluminous, because I had to fully trust my instincts when I cut the fabric and pleated it to the top, without my dear mannequin at hand.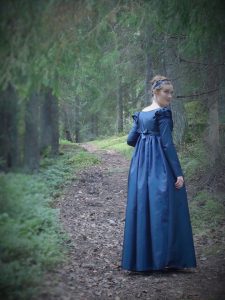 I had the most fun constructing the sleeves. It was only a bit time consuming to hand stich and arrange the pleating and the thin strings. The trickiest part by far was to make the regency hair. I had to make my own hair pieces, with much help from YWU articles and blogs.
When my mother heard that I needed lightweight cotton for the chemisette she bestowed a sleeveless blouse on me. It consisted mainly of lace, so there was not much fabric to work with. I laid it aside for some months, hoping for a good idea. Our last night before going home for the Christmas Holidays (where my gown waited), I finally had inspiration for the chemisette and cut the blouse to pieces. I made the neck-part on the bus ride to Sweden and then I used the remaining decimeters from the blouses' shoulders, for fake sleeves. On its own, it does not look much like a historic chemisette, but when only the neck part and the arm pieces are seen under the gown, I think it looks right.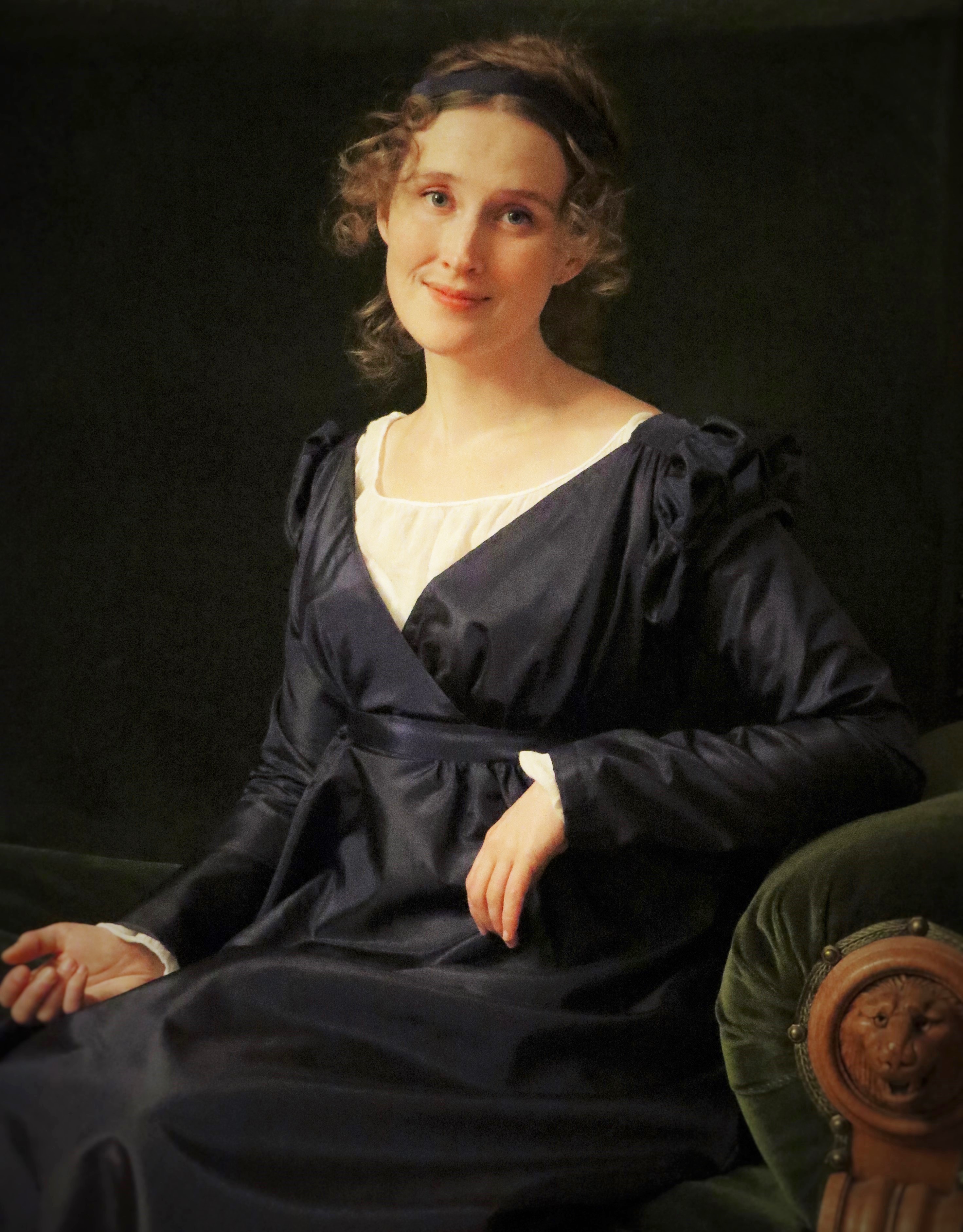 We were both sick and tired when my husband took this photography. Afterwards I found out that we had not arranged the fabric volumes to its advantage. You have to look at the other pictures, from our summer photo session, to see how the dress is really meant to look like.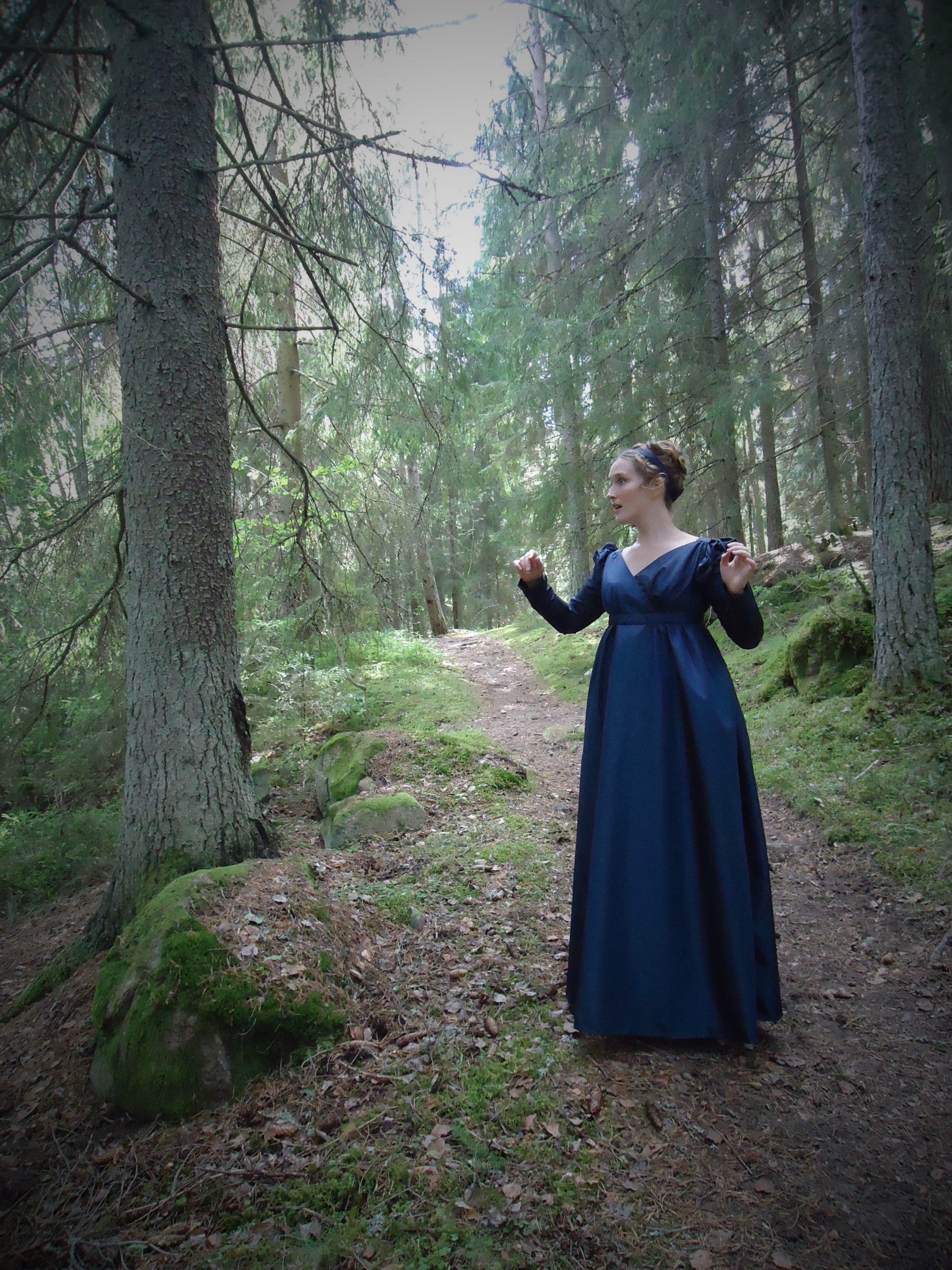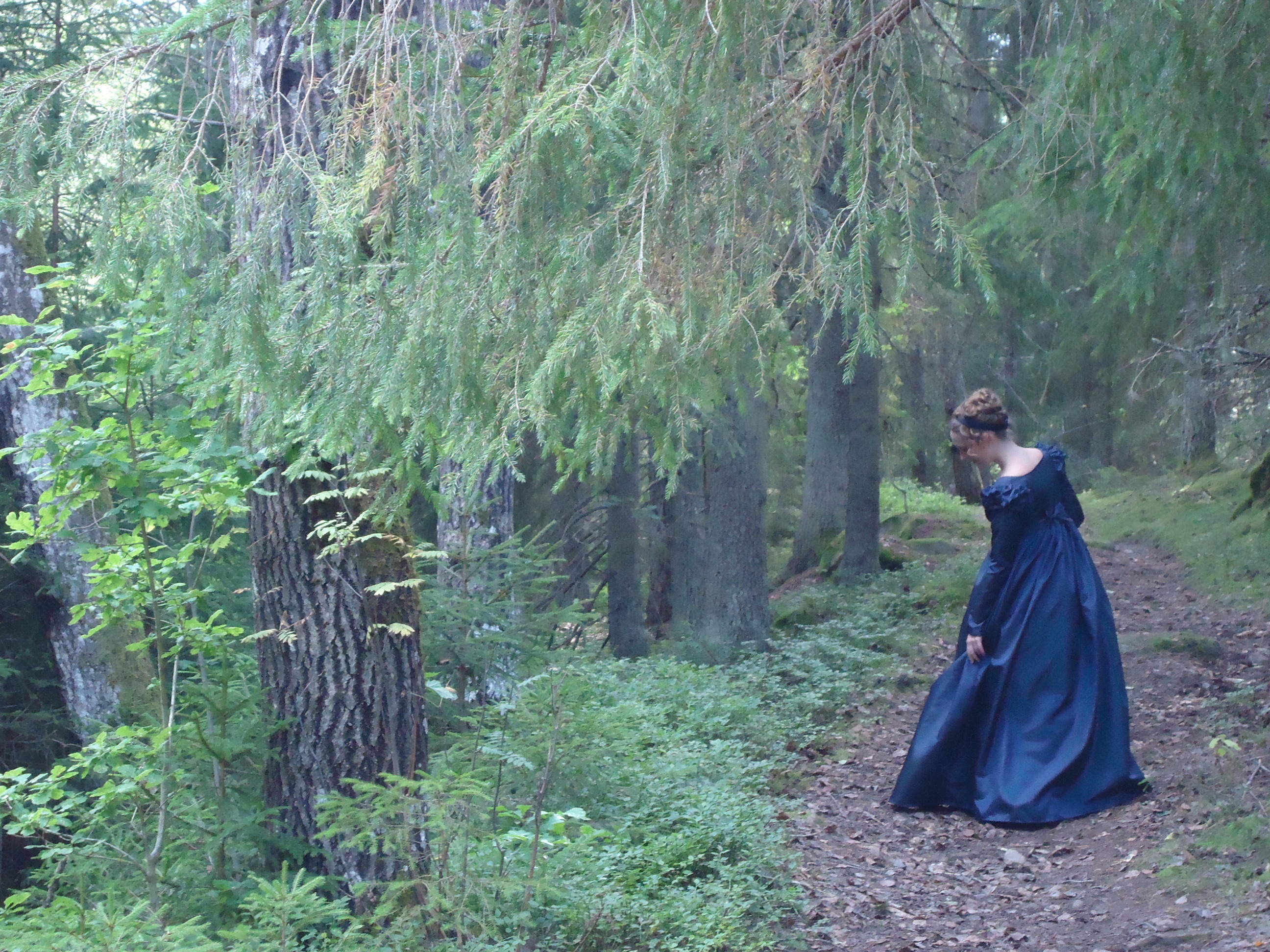 And can you believe it? I won, alongside these incredibly talented seamstresses! Crazy…
Galet nog, så vann jag, tillsammans med dessa otroligt duktiga sömmerskor! Känner mig grymt hedrad.