This summer was intense! After the marathon of exams and preparations for selling our old apartment, I came home to Sweden, where I started with two weeks work as a doctor's assistant, abruptly finished with singing at a funeral at my last lunch break. After the "real work" I had my own concert, in Vimmerby kyrka, together with Olle Långström:
Den här sommaren var fullspäckad! Efter galna veckor med lägenhetsförsäljning och tentor, kom jag hem till Sverige och arbetade två veckor som läkarassistent, abrupt avslutat med begravningssång på min sista lunchrast. Tre dagar efter att mitt "riktiga sommarjobb" var avslutat hade jag min egen konsert i Vimmerby kyrka, med Olle Långström.
Next, I had to sew a few things for the castle adventure and the next concert.
Sedan behövde jag sy några plagg inför vår slottsutflykt och nästa konsert.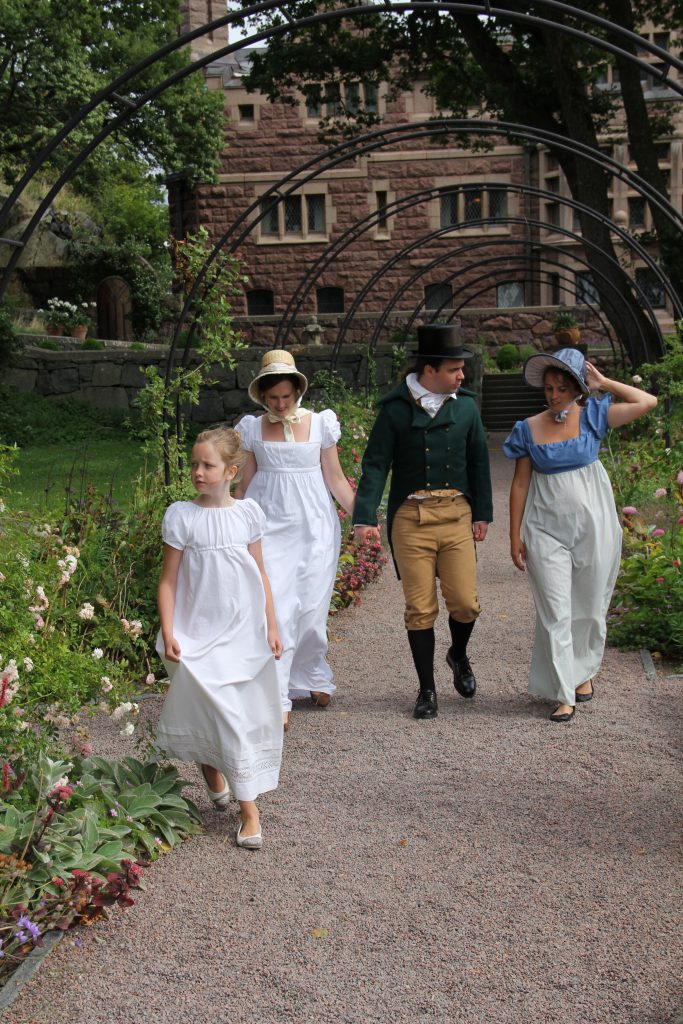 I designed and sew the girl's dress and remade the blue dress. I also made the petticoat shown in the last post.
Jag designade och sydde flickans klänning och sydde om den blå klänningen. Dessutom sydde jag underkjolen, som jag visade i förra inlägget.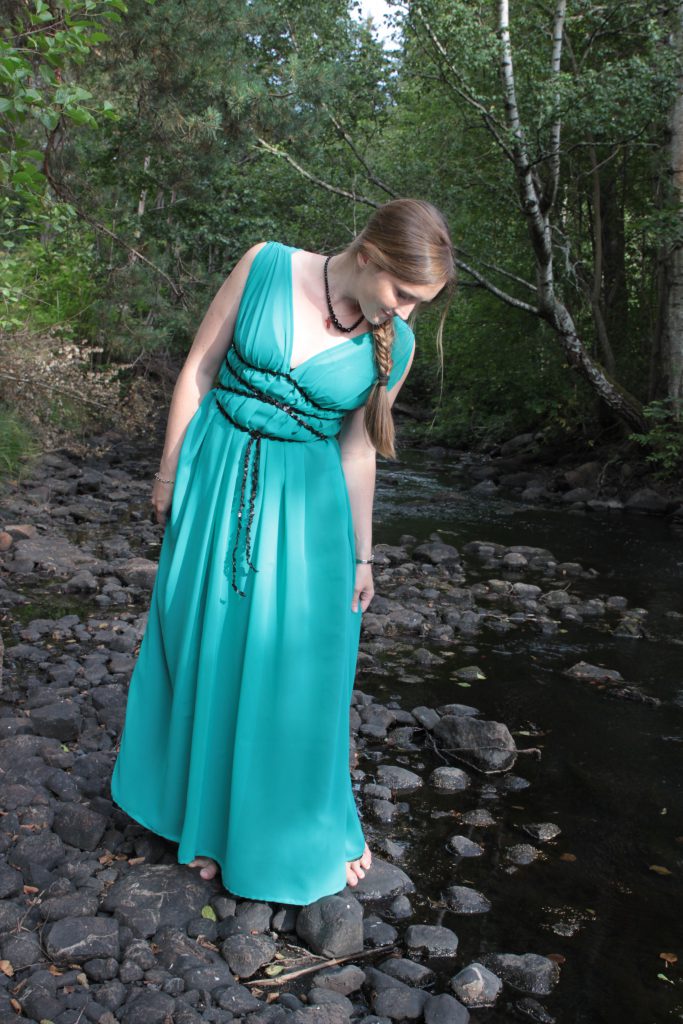 I had such grand plans for this gown. Alas, I could never fulfill my dreams. The black satin dress underneath would be wearable on its own, but I could not make the darts at the bust without wrinkling and bulking. As I had feared, it also proved to be impossible to drape a chiffon dress without mannequin. This is the best picture, where you cannot see all of the horrible bulk.
Jag hade så storslagna planer för denna klänning. Men ack, mina drömmar gick inte i uppfyllelse. Den svarta satinklänningen, under, skulle gå att använda för sig, men jag kunde inte få till de eländes inprovningarna vid bysten. Dessutom visade det sig, som jag fruktat, vara omöjligt att drapera chiffongtyget utan provdockan. Klänningen såg slutligen ut som en billig, illa sydd tärnklänning. Detta är den bästa bilden, man ser inte alla fel.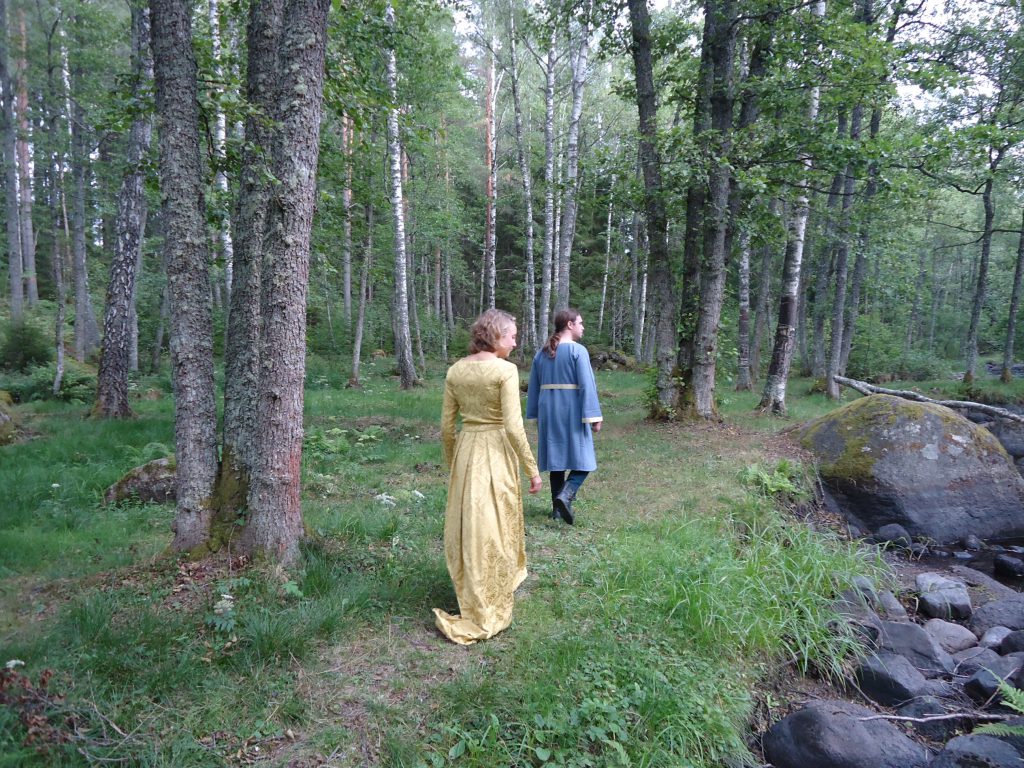 Then there were some more funerals, weddings and our annual  concert at Kröngården. Oh, what fun it was! =D
The video is terrible, but you get a glimps of what it was like:
Sedan sjöng jag på några fler begravningar, bröllop och vår årliga konsert med Martin Carlsson, Hanna Karlsson och Henry Trejos Muños på Kröngården. Åh, så roligt det var!
Videon har inte särskilt hög kvalitet, men du får åtminstone ett hum om hur det lät.
http://www.dagensvimmerby.se/nyheter/kultur/e/6878/uppskattad-konsert-vid-krongarden/
The last two weeks, where I had nothing yet planned, I had decided to start working with my last year project, about pregnancy diabetes. I lasted one day. Then I felt how terribly tired I was! I just had to take a real break before returning to my studies. That was my excuse for making the regency gown instead.
Under de sista veckorna, som var helt oplanerade, hade jag tänkt börja med mitt specialarbete, om graviditetsdiabetes. Jag höll ut en hel dag. Sedan kände jag hur offantligt trött jag verkligen var! Jag var helt enkelt tvungen att ta ledigt innan jag återvände till studierna. Det var min ursäkt för att sy en empirklänning istället.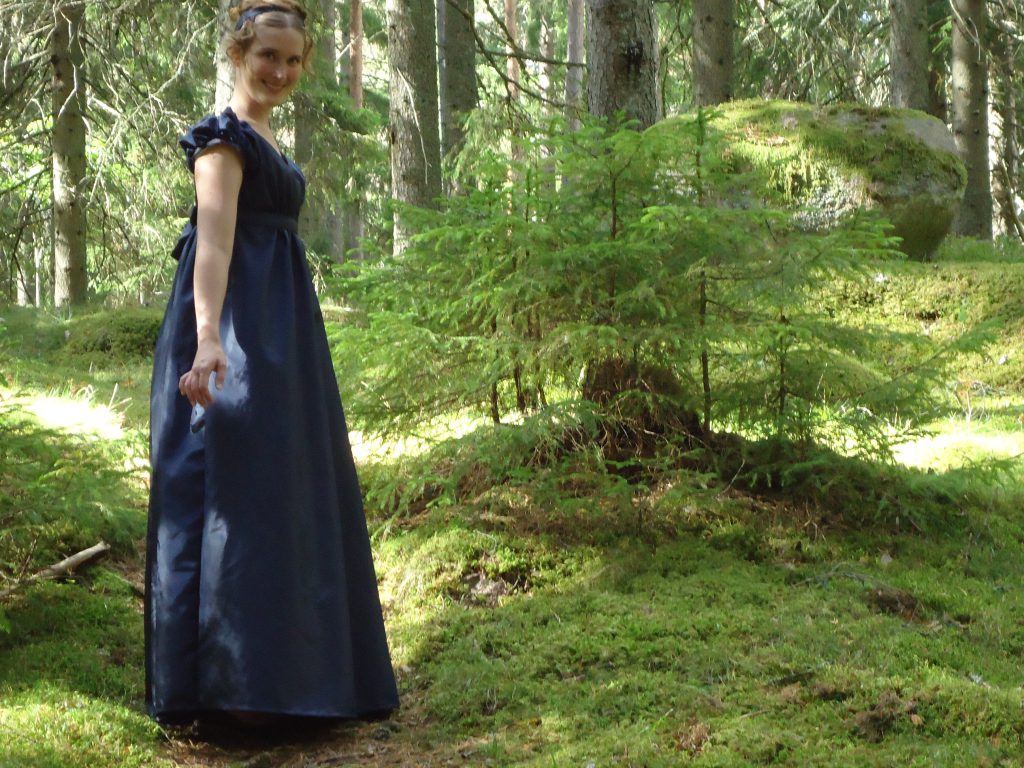 All together, it has been a wonderful, hectic summer, full of friends, fun projects, music and family. Tomorrow the reality starts – hopefully my last semester at the University of Århus.
Sammantaget, har det varit en underbar, hektisk sommar, full av vänner, roliga projekt, musik och familj. Imorgon tar verkligheten vid – förhoppningsvis min sista termin på läkarutbildningen vid Århus Universitet.