During my pregnancy I got more and more frustrated for not being able to sew anything for my rapidly changing body. I fell in love with the costumes of Queen's Gambit and decided to make a dress with a waist, for my post pregnancy body. As I knew from before that the breastfeeding body can also change from week to week, I decided to try smocking. I made a few changes on the same pattern that I developed for my friend and my cocktail nursing dress. I had a pair of curtains with pretty floral print in my stash, that would be long enough, had I only cut it right! 😭 My pregnant, sleep deprived brain was not up for neither math, nor cutting. I had to rethink the model for the fabric to suffice (less fabric in the skirt, with more shallow pleats and only smocking on the top of the back, instead of the whole back) and I had to use bits with old seams visible. I guessed at what my measurements would be and sewed the dress without any other fitting than using my mannequin. Scary! You might imagine my surprise when I tried it on and it actually fit.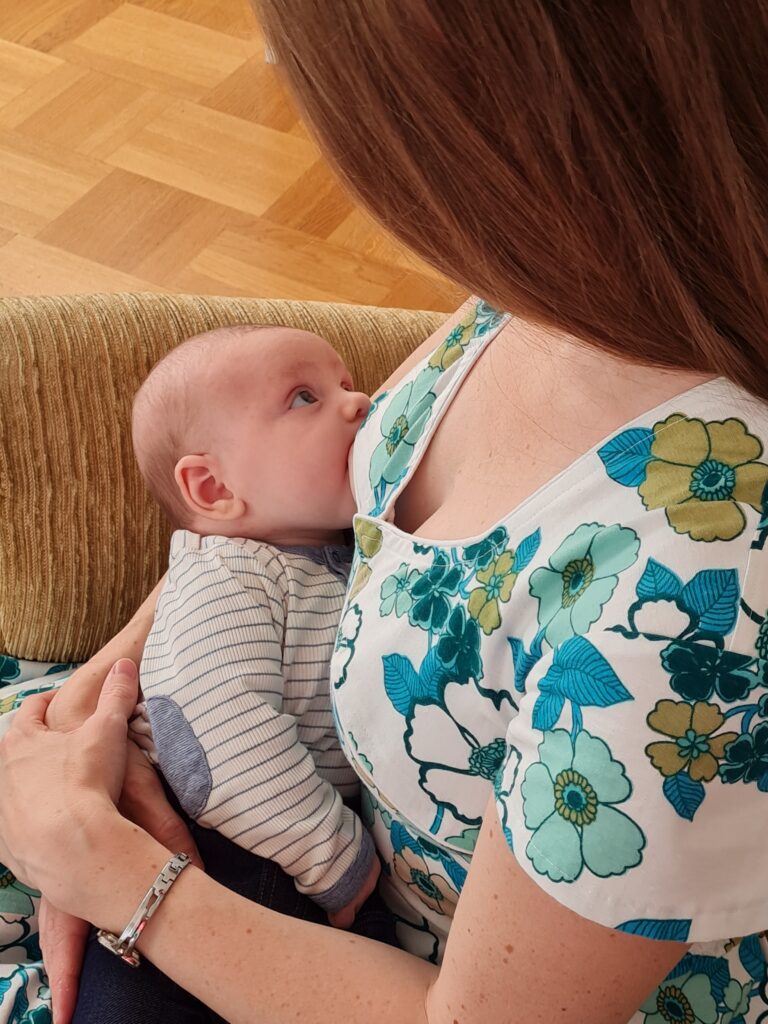 Under graviditeten blev jag allt mer frustrerad, då jag inte kunde sy något åt min hastigt förändrande kropp. Jag blev helt betagen av dräkterna i Queen's Gambit och bestämde mig för att sy en klänning med midja, tillägnad min kropp efter förlossningen. Eftersom jag visste att även ammande kroppar kan förändras från vecka till vecka, tänkte jag testa smock. Jag gjorde några ändringar av det mönster som jag ritade till min väns klänning och min festliga amningsklänning. Jag hade ett par gamla gardiner med trevligt blommönster och det skulle ha räckt om jag bara hade klippt ut rätt… Min gravida, sömnlösa hjärna var inte i form för att vare sig räkna eller klippa. Jag var tvungen att tänka om med modellen för att få tyget att räcka (mindre tyg i kjolen och dess veck och endast smock i övre delen av ryggen istället för hela ryggen) och jag var tvungen att använda tygstycken där de gamla sömmarna syntes. Jag gissade vad jag skulle få för mått och sydde utan annan provning än på min provdocka. Läskigt! Du kan föreställa dig hur förvånad jag blev när jag testade klänningen och den faktiskt passade.
Construction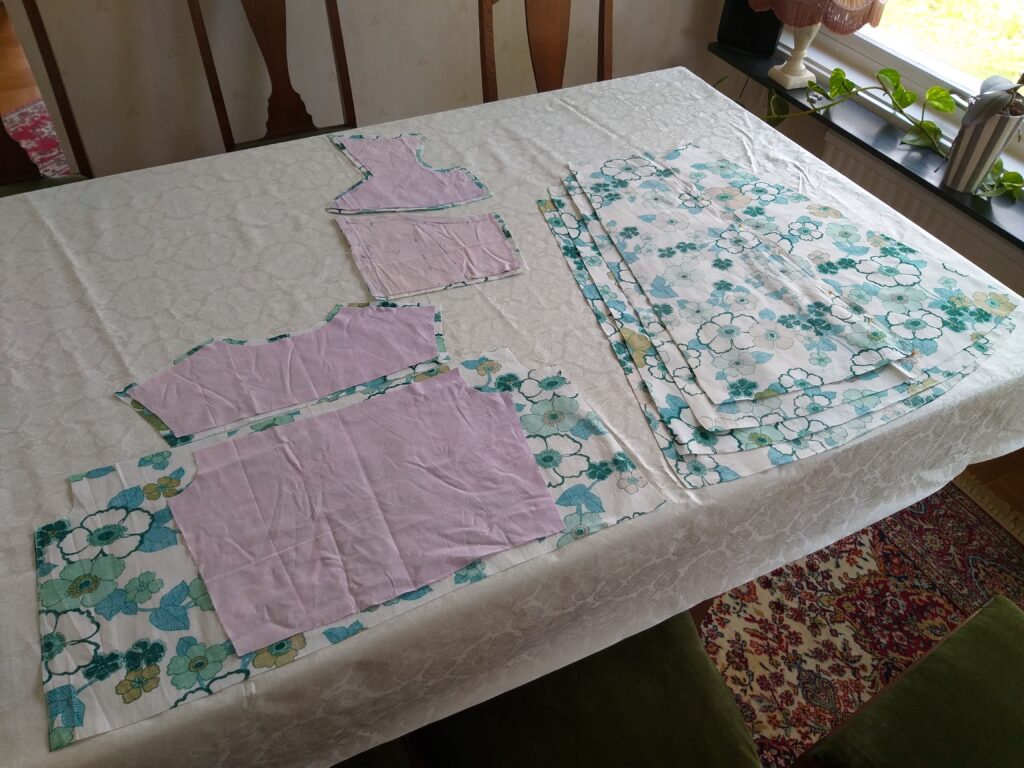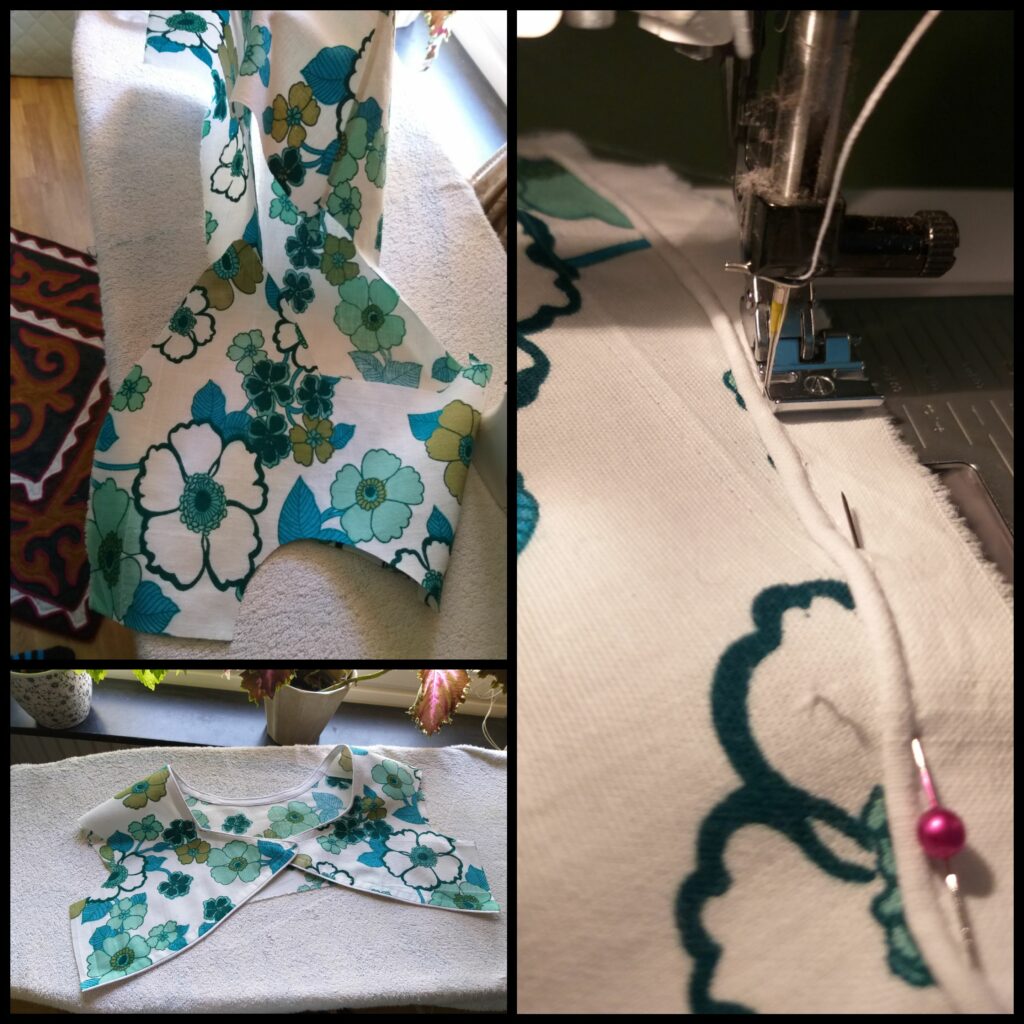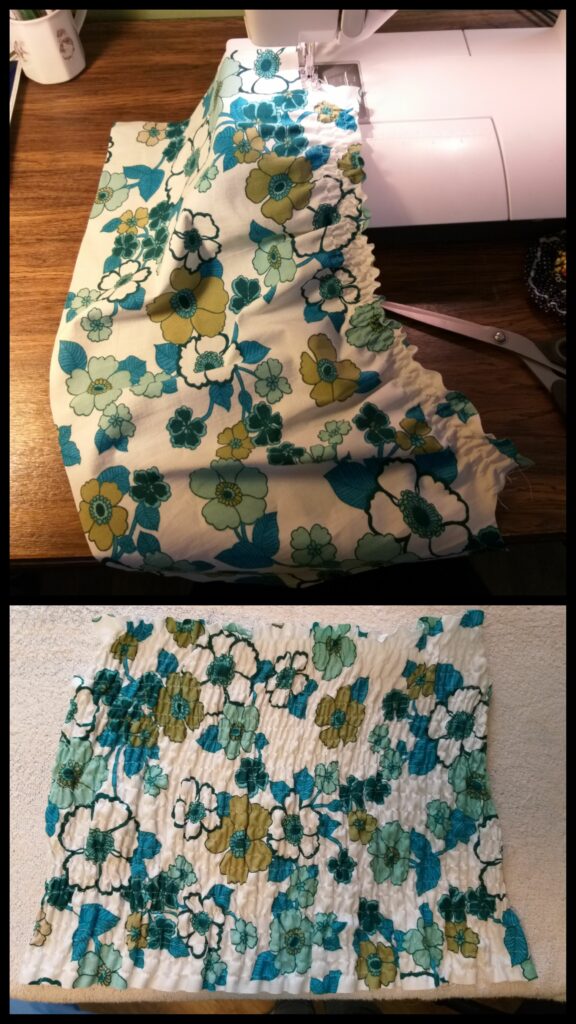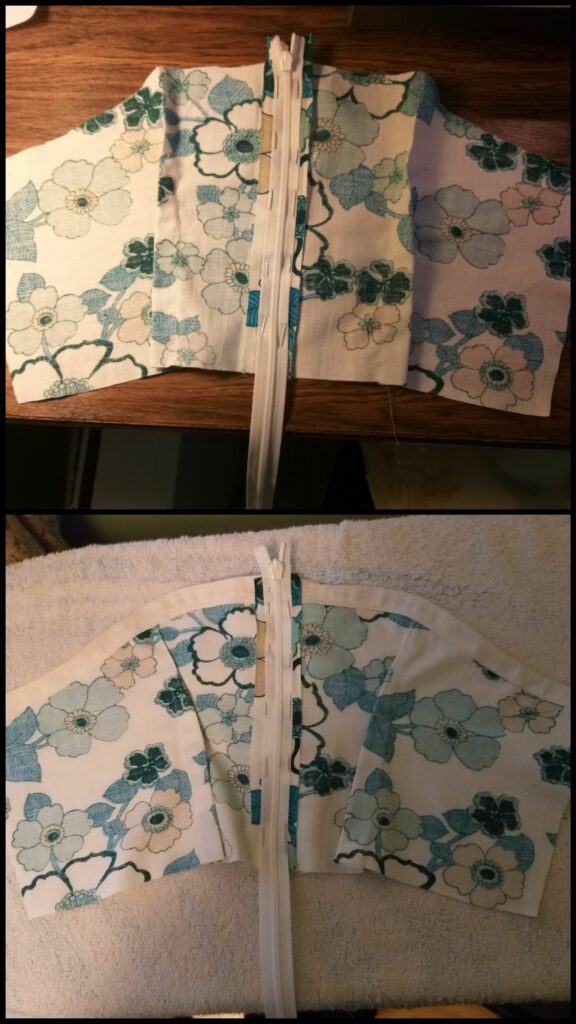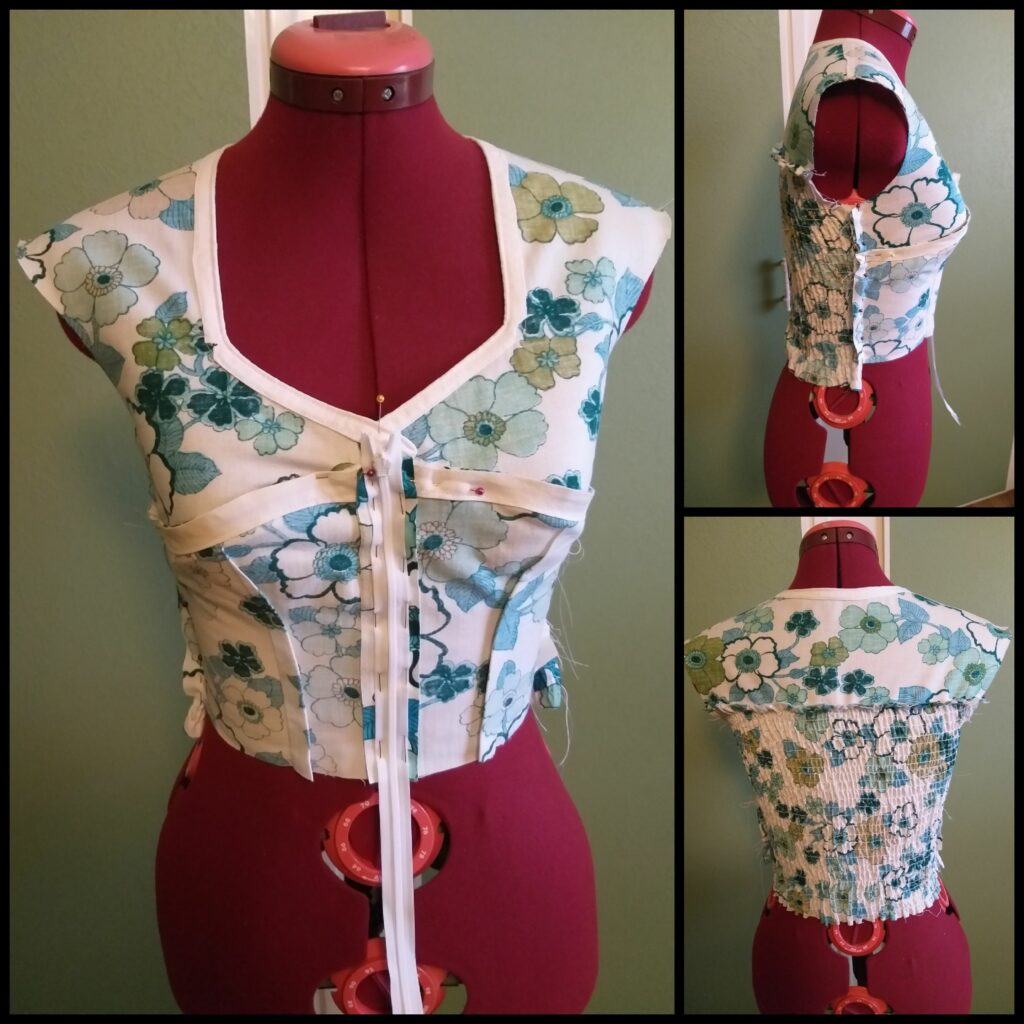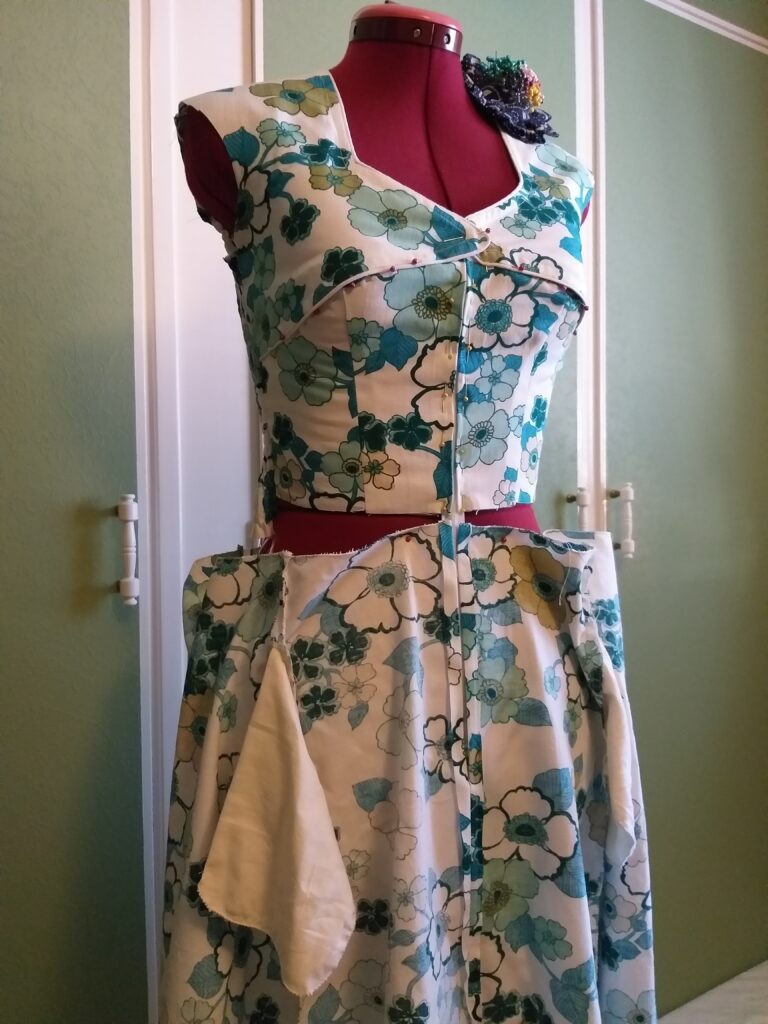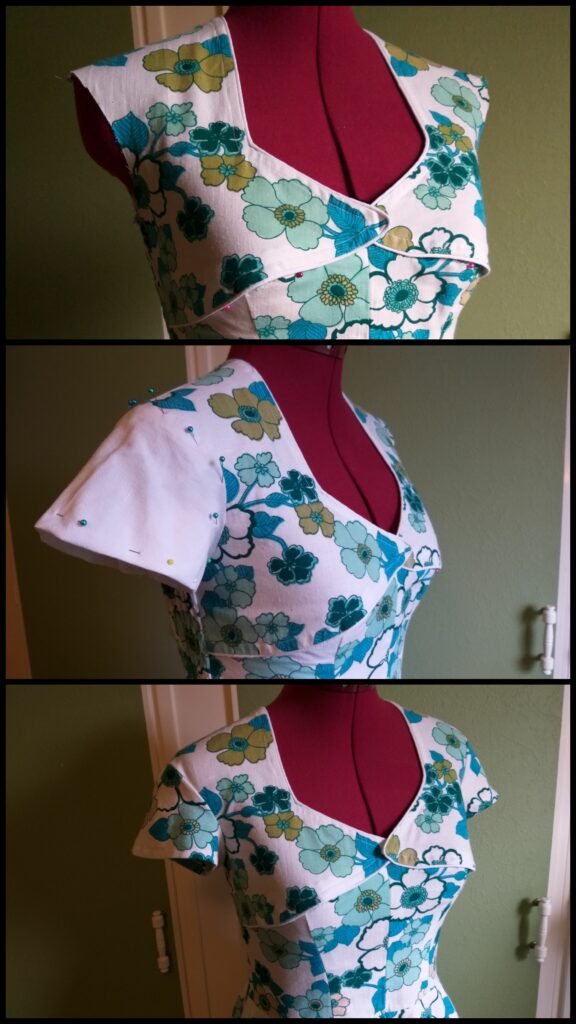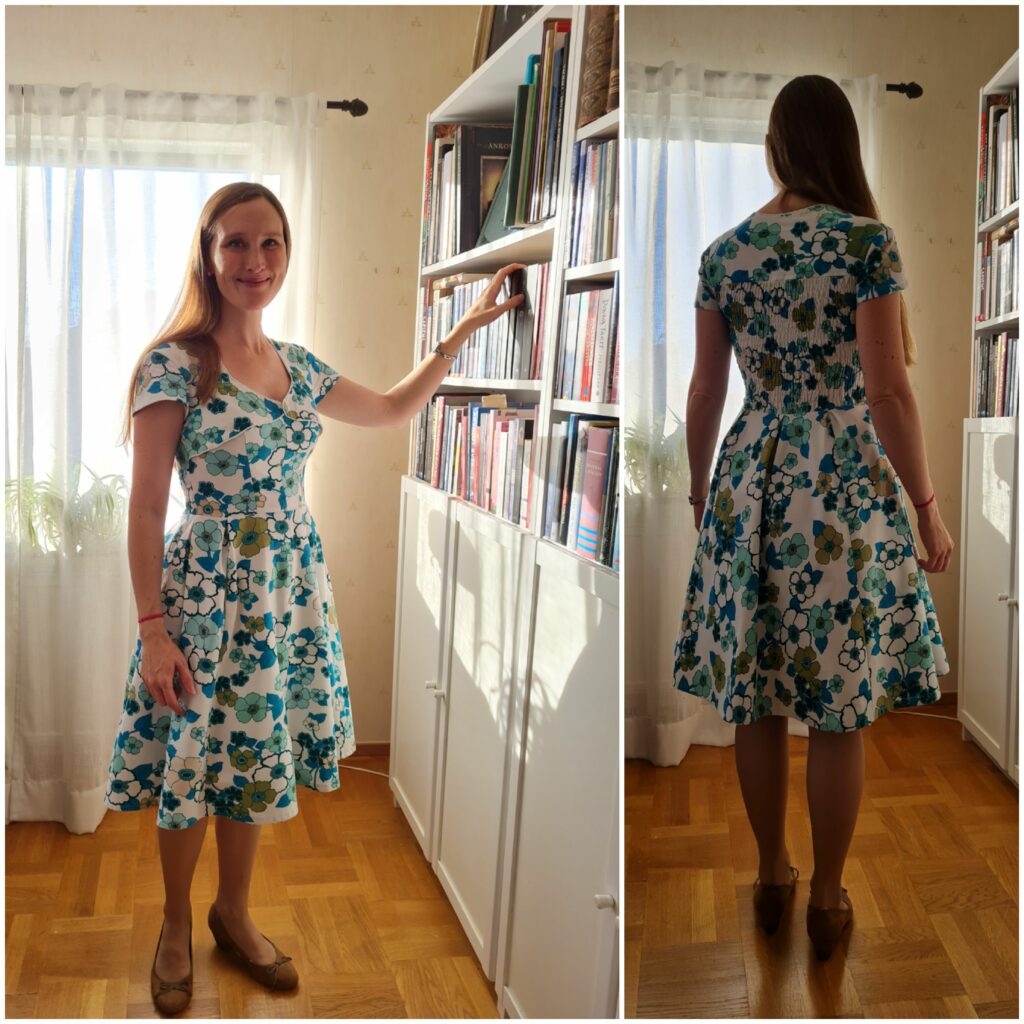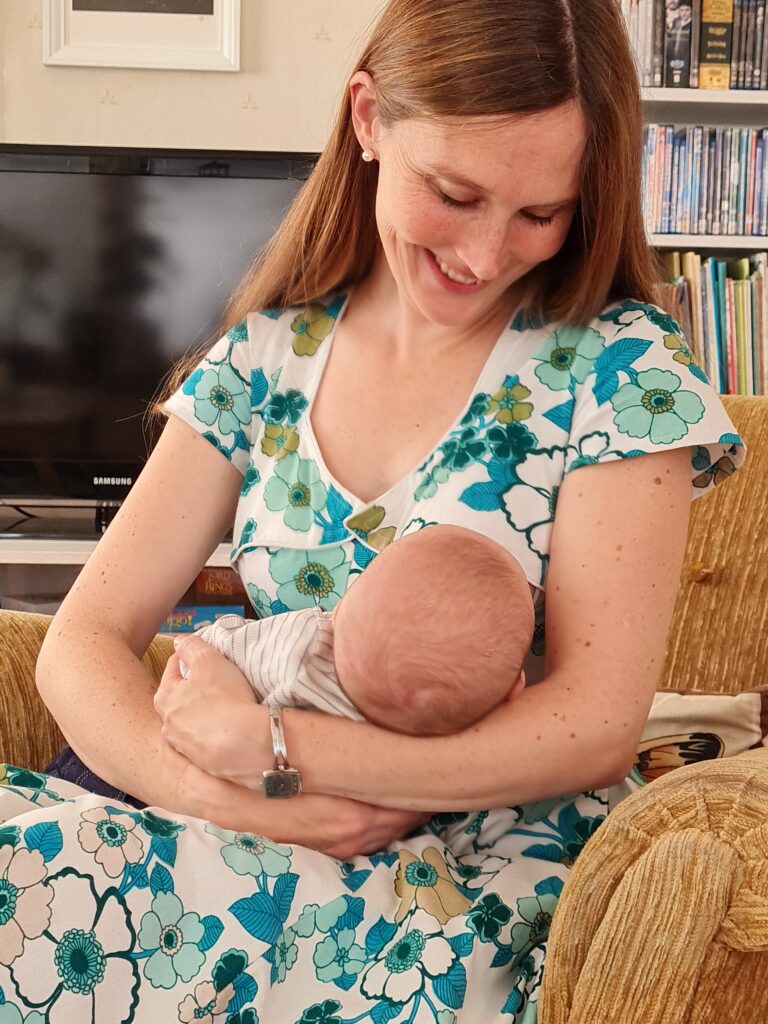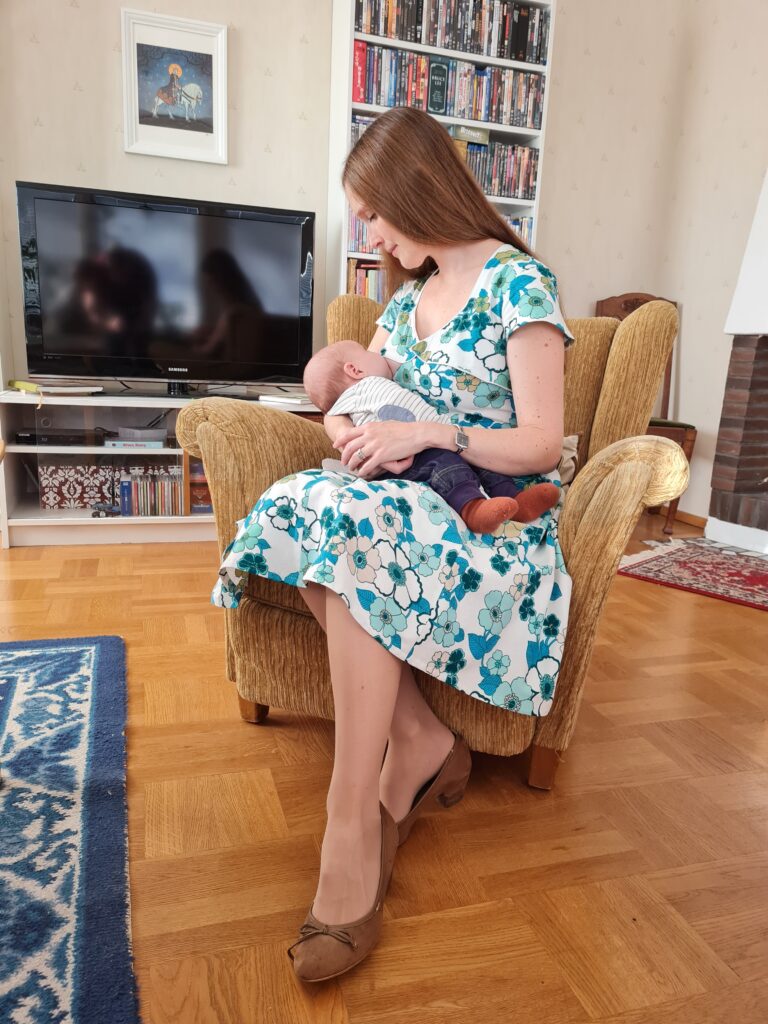 These photos were shot in panic after ironing the dress while preparing lunch, putting on makeup while playing, tidying up the particular spots that would be visible (in fact, I am surrounded by seas of toys and mountains of pillows), while hearing the baby starting to signal that he very much wants to test the purpose of the dress.
Dessa foton togs i panik efter att jag strukit klänningen medan jag lagade mat, städat de ställen som skulle synas i bild (i själva verket omges jag av kuddberg och hav av leksaker), alltmedan bebisen började signalera att han ville testa om klänningen verkligen fyllde sin funktion).