On request, I share the basic construction of my first Edwardian skirt. I made it after having seen the first season of Downton Abbey. The skirt is made of very fine lightweight wool, approximately 1,5 x 1,5 m. Keep in mind that by this stage I had no experience of and no knowledge about Edwardian clothes. I experimented until I was happy with the look. As usual, I made it quickly, with no thought of ever showing the inside…
Efter att ha blivit tillfrågad, lägger jag nu ut en enkel beskrivning av min första Edwardianska kjol. Jag sydde den 2012, efter att ha sett första säsongen av Downton Abbey. Kjolen är sydd av väldigt fint, tunnt ylle, uppskattningsvis 1,5 x 1,5 m. Kom ihåg att jag vid det laget inte hade någon erfarenhet och kunskap om edwardiansk dräktkonstruktion. Jag experimenterade mig fram tills jag tyckte att det såg bra ut. Som vanligt sydde jag den snabbt och hade ingen tanke på att någonsin visa upp avigsidan…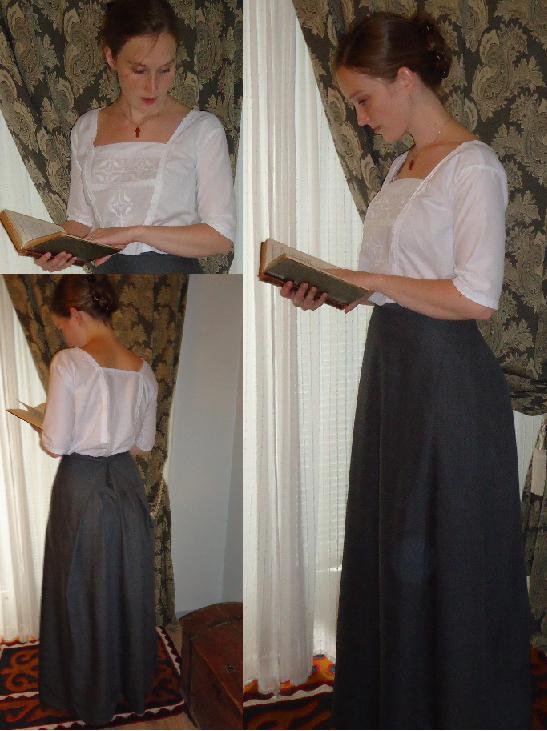 Unfortunately, these are the best pictures that I have of the skirt and I only have them stored in low resolution.
Tyvärr är dessa bilder de enda jag har av hela kjolen och jag har dem inte i högre upplösning, eftersom datorn som jag hade sparat bilderna på havererade.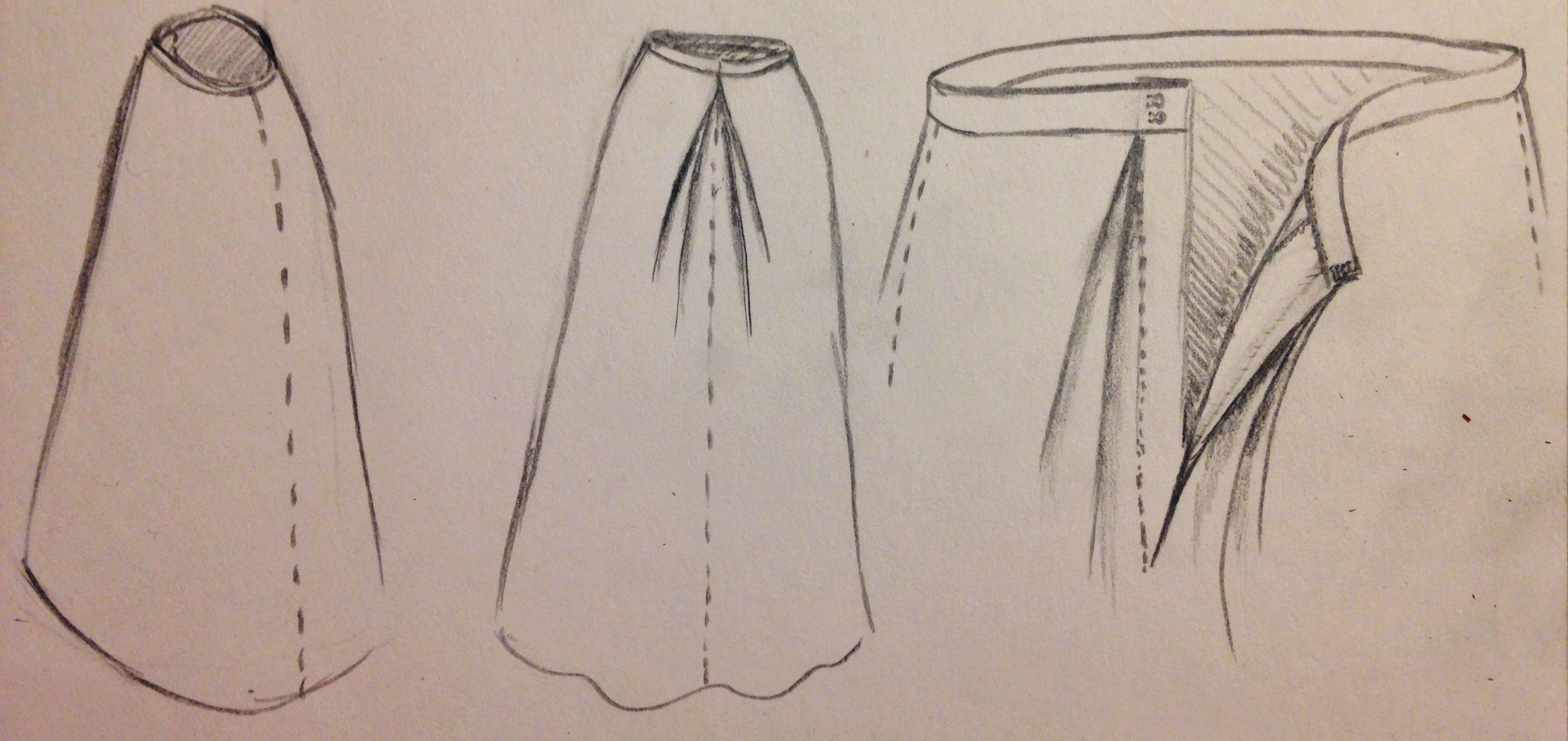 The skirt has three panels, one in front and two in the back. The side seams are placed slightly more to the back and there is a center back seam. If I had made the skirt now, I would have made a hidden placket opening, as is shown at Historical Sewing (and in my sketch).
Kjolen består av tre paneler, en fram och två bak. Sömmarna sitter något baktill i sidorna och mitt bak. Om jag hade sytt kjolen nu hade jag sytt en riktigt stadig, historiskt korrekt öppning, som visas på Historical Sewing (och i min skiss).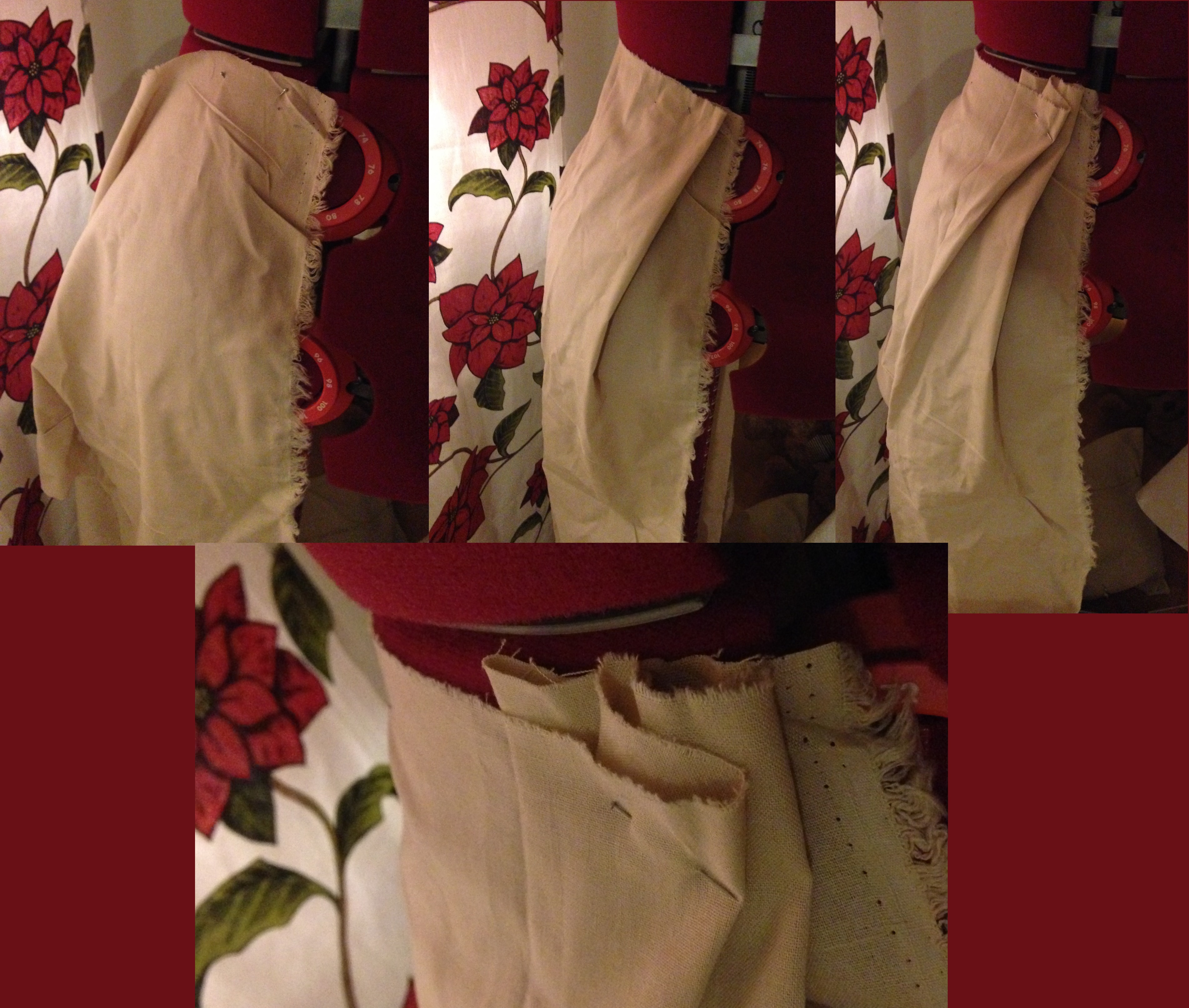 Here you see how I received the nice folds in the back by draping the fabric on the mannequin (sorry for the crappy pictures and the wrinkled fabric). Imagine that the fabric was placed 5 cm higher.
Här ser du hur jag fick de fina vecken baktill, genom att drapera tyget på provdockan (ursäkta de dåliga bilderna och det skrynkliga tyget). Tyget skulle naturligtvis placeras 5 cm högre upp.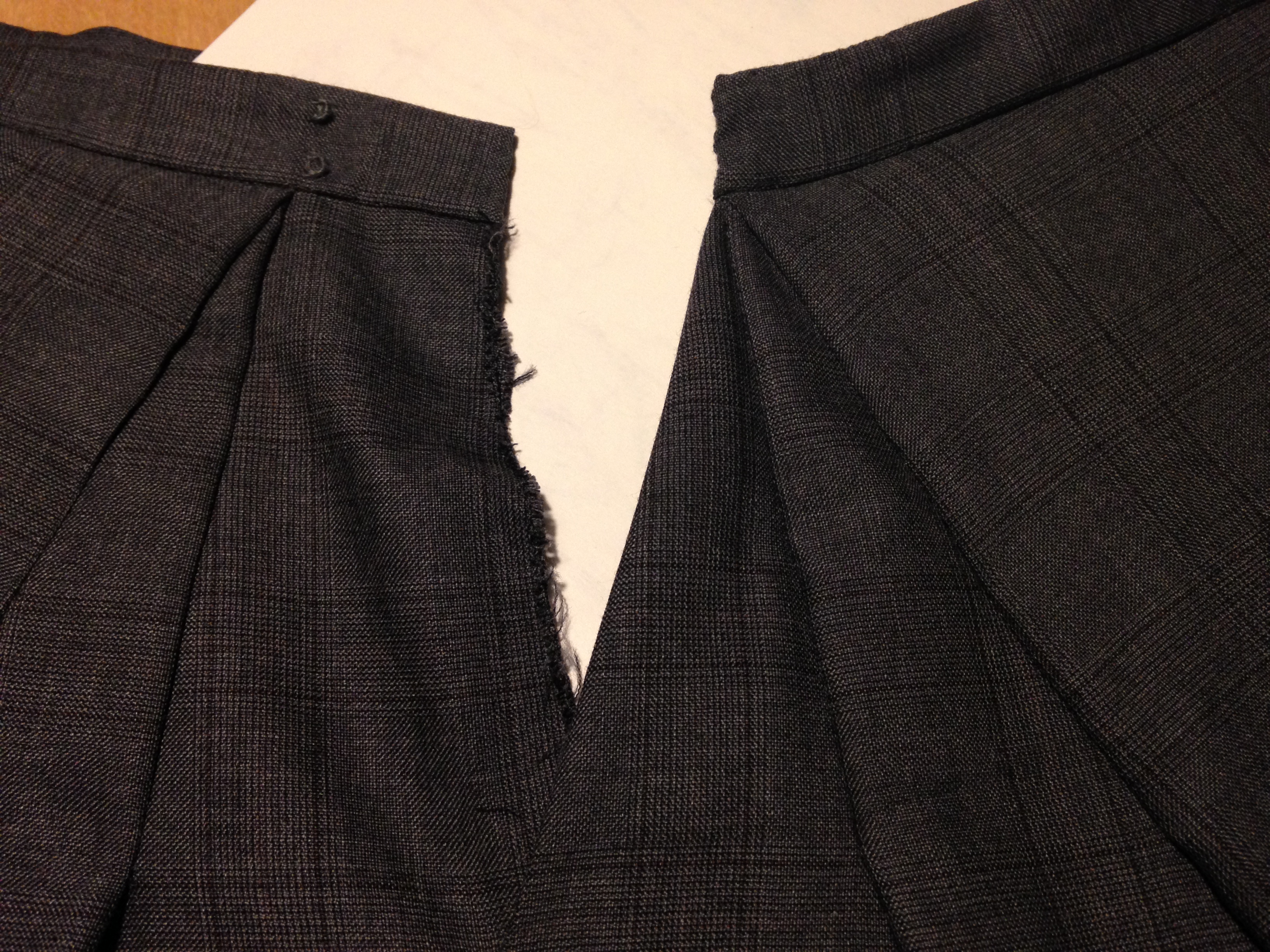 I sew the folds down by machine about 15 cm (corresponding to the greatest measurement of the buttocks) in order to get the nicest effect.
Jag sydde ned vecken på symaskin, ca 15 cm (motsvarande högsta omkretsen för stussen) för att tyget skulle falla optimalt.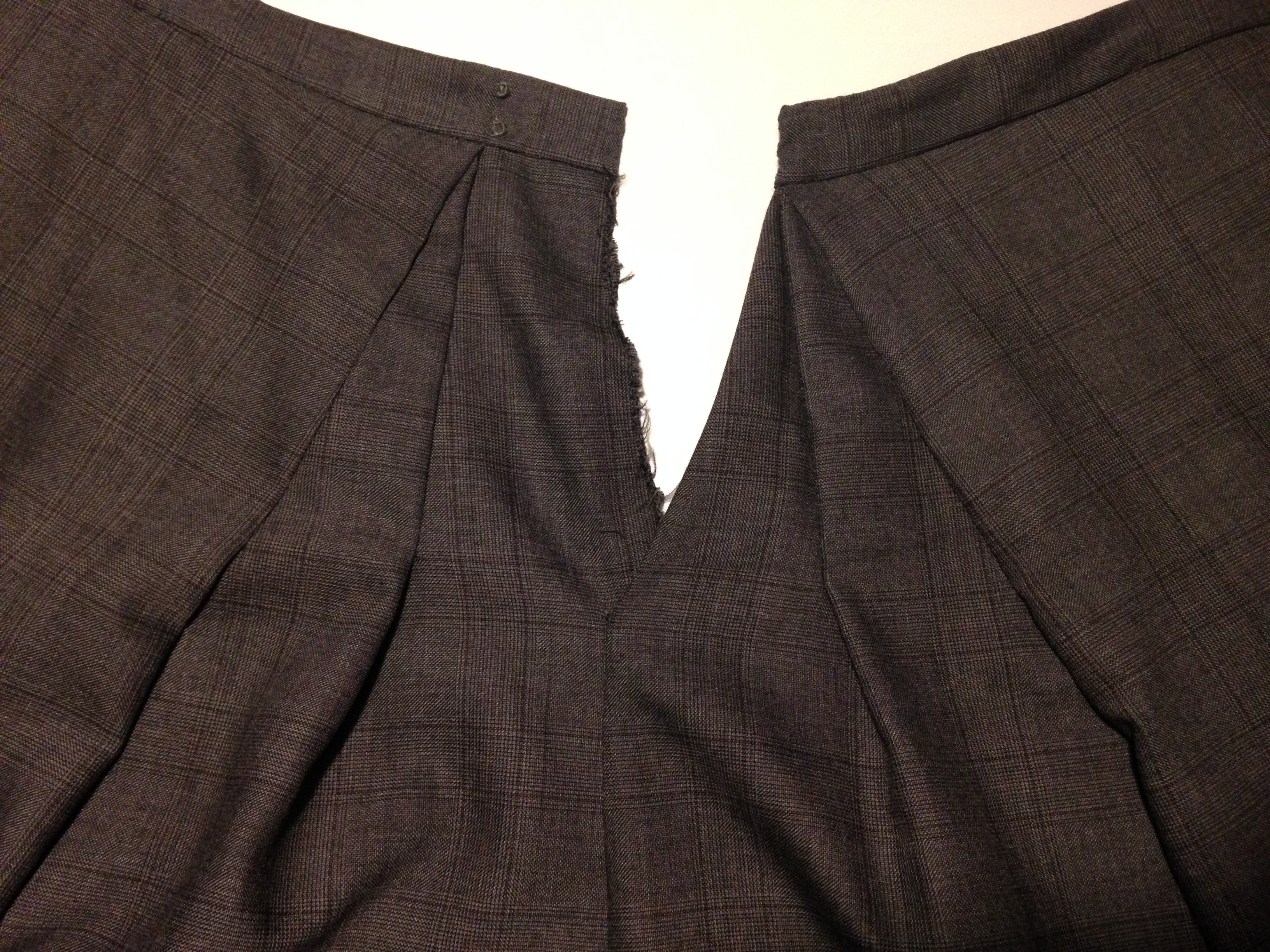 Here you see both the upper part of the folds that is sewn and the lower part that is "free". You can also see that I have sewn my own eyes for the hooks, as I could not find straight eyes. The edge is only zigzagged by machine, as I had too little fabric (and knowledge) to make a hidden placket opening.
Här ser du både den övre delen av vecken, som är sydd, och den nedre delen som hänger fritt. Du ser även att jag har sytt egna öglor, eftersom jag inte kunde hitta några raka öglor i metall till hakarna. Kanten är endast sicksackad eftersom jag hade för lite tyg (och kunskap) för att sy den korrekta öppningen som jag länkat till tidigare.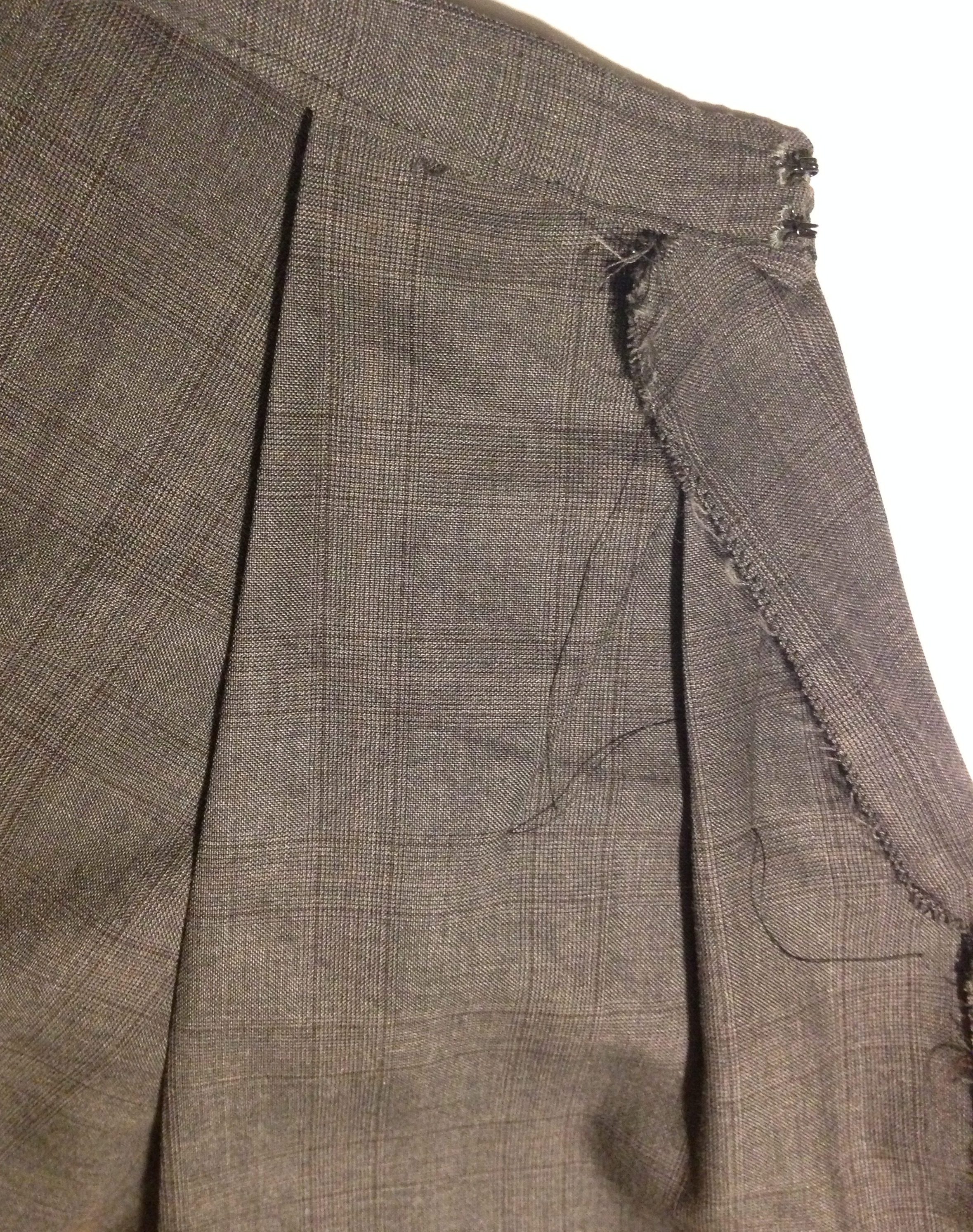 This is what it looks like from the inside, at the side of the hooks.
Så här ser det ut inifrån, från sidan med hakarna.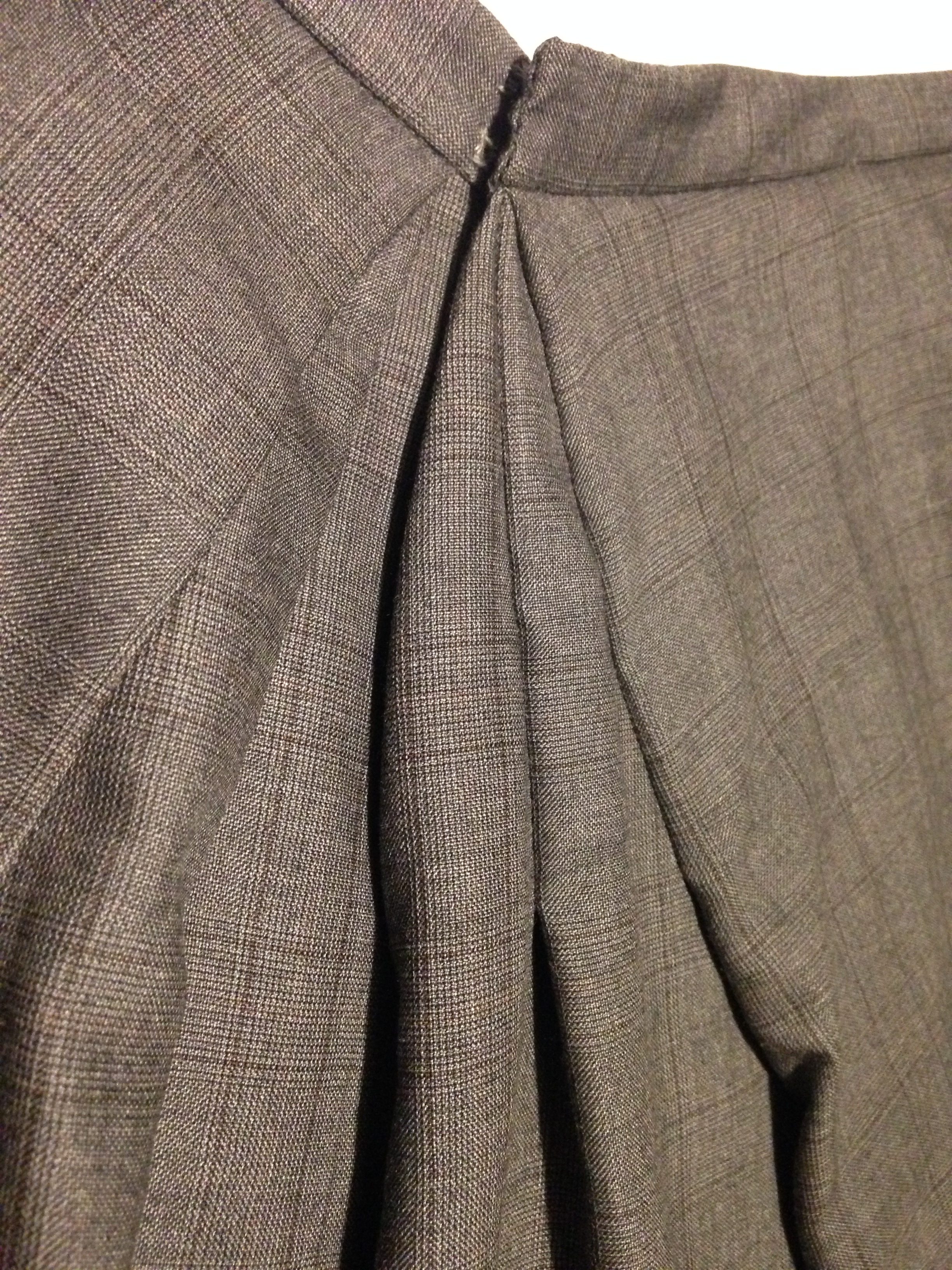 And this is what it looks like when closed.
Och så här ser det ut när kjolen är stängd.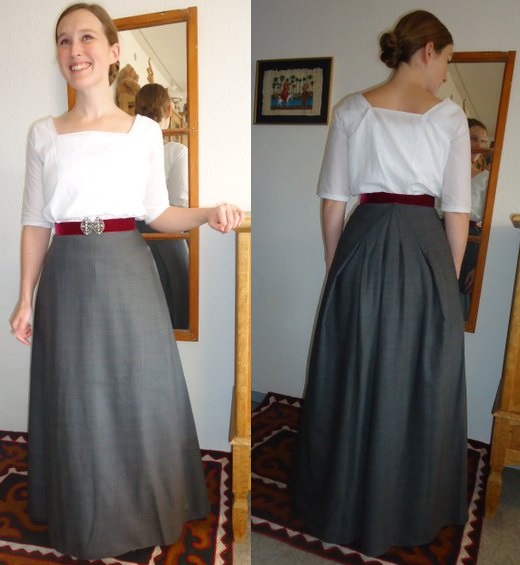 I really hope that this answered your question. Otherwise you are welcome to ask again.
Jag hoppas verkligen att detta besvarade din fråga. Annars får du fråga igen.