Sedan i våras har jag haft ett lila stretchtyg liggande, i väntan på inspiration. Förra helgen surfade jag runt på Pinterest och upptäckte denna snygga modell, som säljs på Rosegal. Jag insåg att det var denna jag ville ha till mitt tyg.
Since this spring, I have had a stretchy fabric laying waiting for my inspiration. Last weekend I was at Pinterest and discovered this awesome model, sold by Rosegal. I understood that this was what my fabric was made for.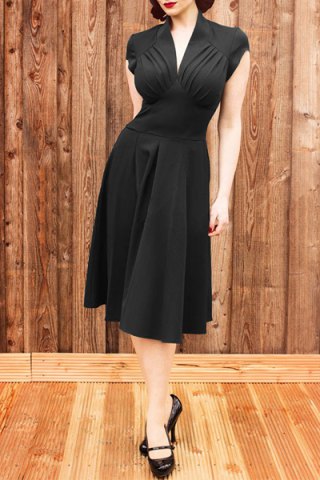 Jag ville egentligen drapera fram klänningen direkt på provdockan, men jag hade bara tyg så att det precis skulle räcka till klänningen. Därför gjorde jag ett mönster av skräptyg.
I wanted to drape the dress directly on the mannequin, but I only had just enough fabric for the dress and no room for mistakes. Therefor I made a pattern out of a scrap fabric.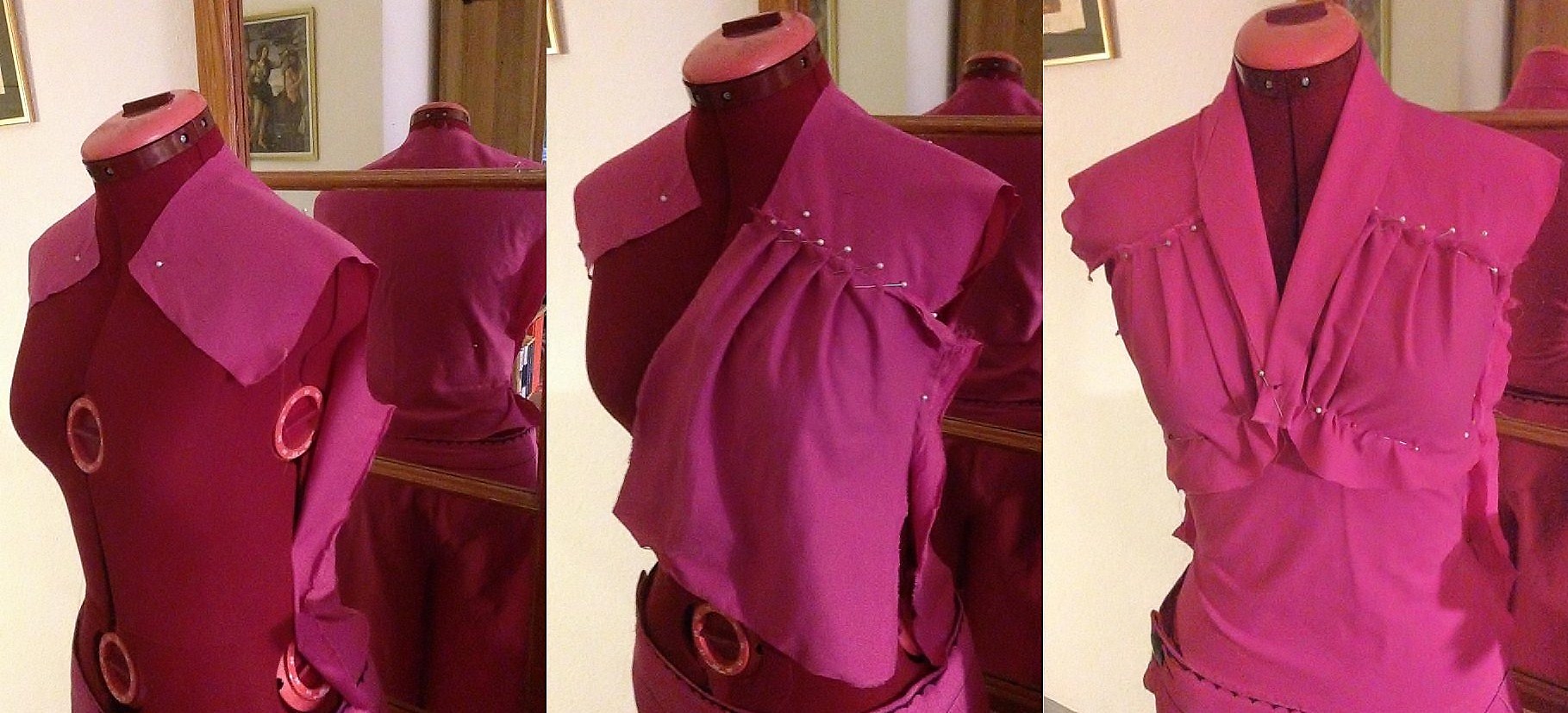 Först gjorde jag i ordning bakstycket, som går fram över axlarna. Sedan nålade fast "bystpartiet" med veck. Därefter gjorde jag i ordning livet framtill och nålade fasti bystpartiet. Sist fixade jag en krage.
First, I made the back, that falls forward, over the shoulders. Then I pinned the bust part with tucks. Then I made the waist part in front and pinned it to the bust part. Last, I made a collar.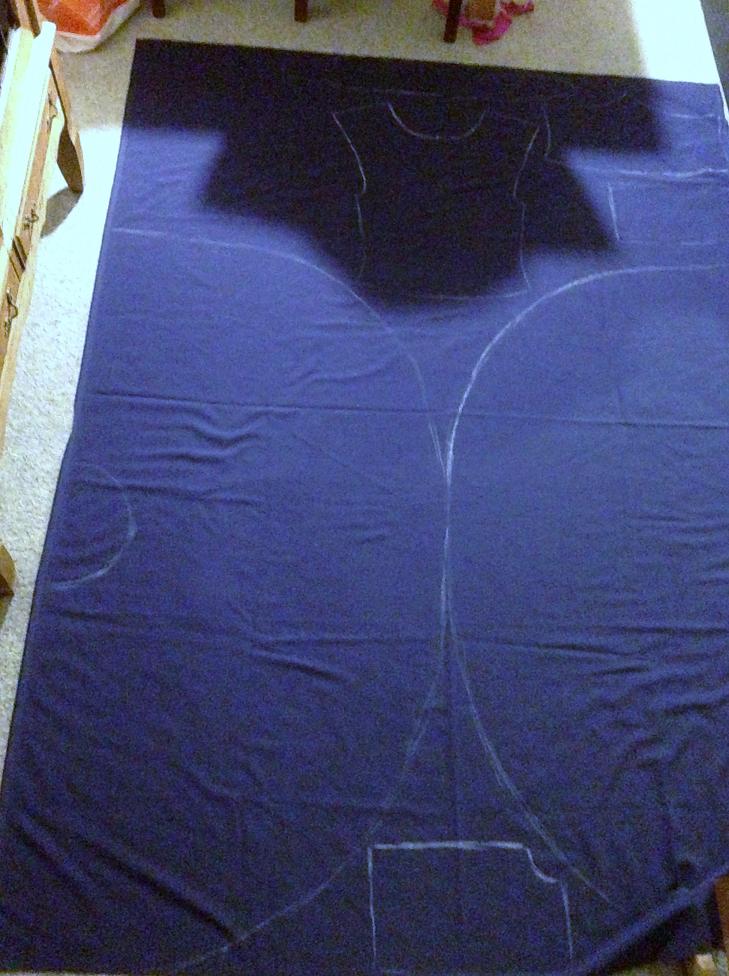 Jag ville ha en helcirkelkjol och därmed blev det stor tygåtgång. Jag fick pussla ett tag, men lyckades passa in alla mönsterbitar.  Det tomma fältet uppe i vänster hörn, reserverade jag för ärmar, som jag ännu inte gjort något mönster till. Sedan sydde jag…
I wanted a whole circle skirt and thus, a great amount of fabric. I had to work a while with the pattern on the fabric, but at last I managed to fit it all on the fabric. The empty piece up in the left corner was saved for arms, which did not have any pattern yet. Then I started sewing…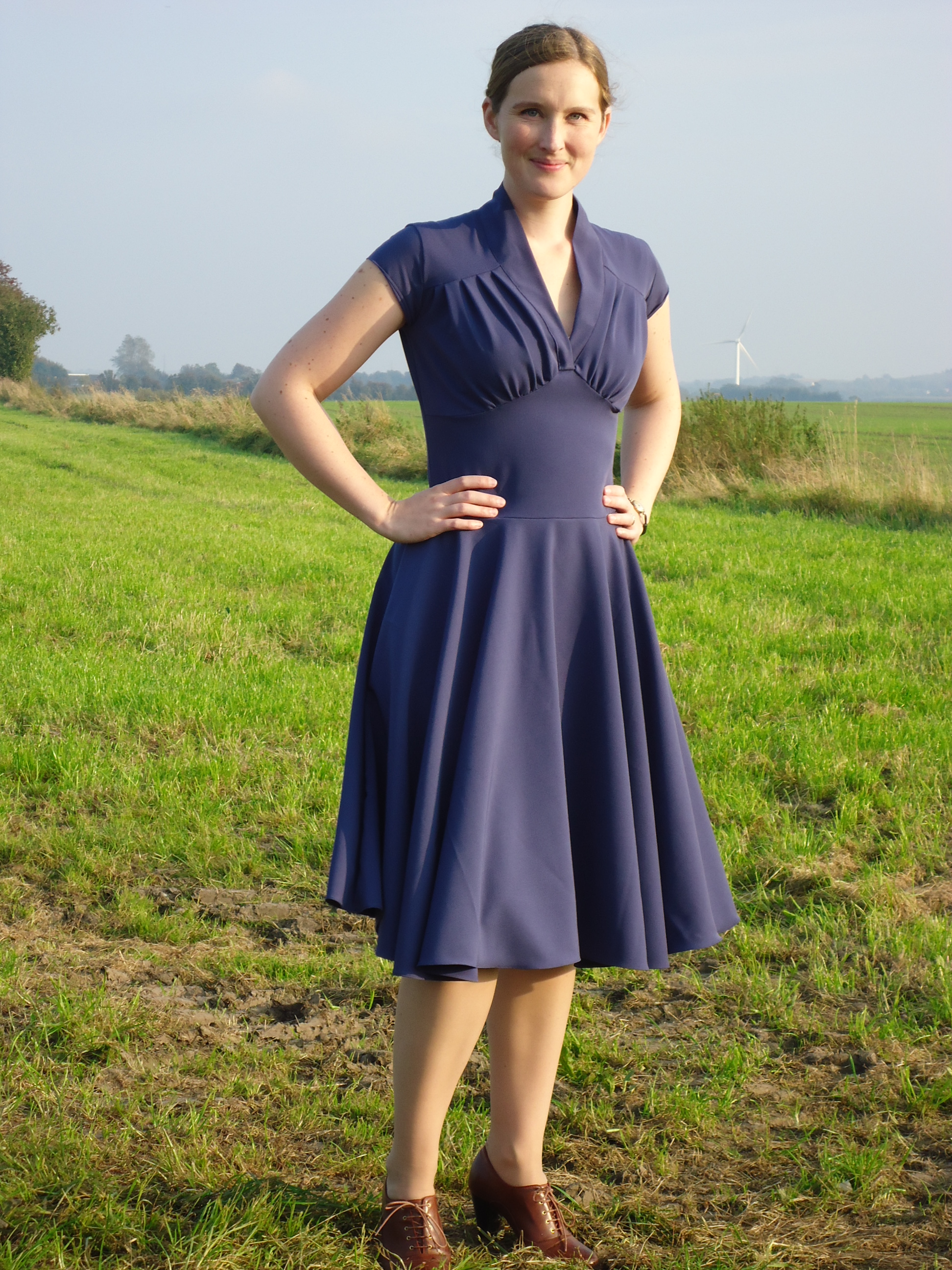 Ni kan nog ana ett återkommande tema – jag var så less, att jag inte orkade prova klänningen tillräckligt många gånger för att få den perfekt. Jag ville bara bli klar, så att vi kunde äta mat på vårt kombinerade middags- och sybord. Därmed blev klänningen inte så festlig som jag hoppats på, men å andra sidan kommer jag med gott samvete kunna slita på den till vardags.
You might have noticed a consistent theme – I was so bored, that I did not have the patience to try the dress on enough times to make it perfect. I just wanted it finished, so that we could eat food at our dinner table (and also my creative space). Therefor my dress did not end up being as festive as I had hoped for, but on the other hand, I will be able to use it for every day wear with a good conscience.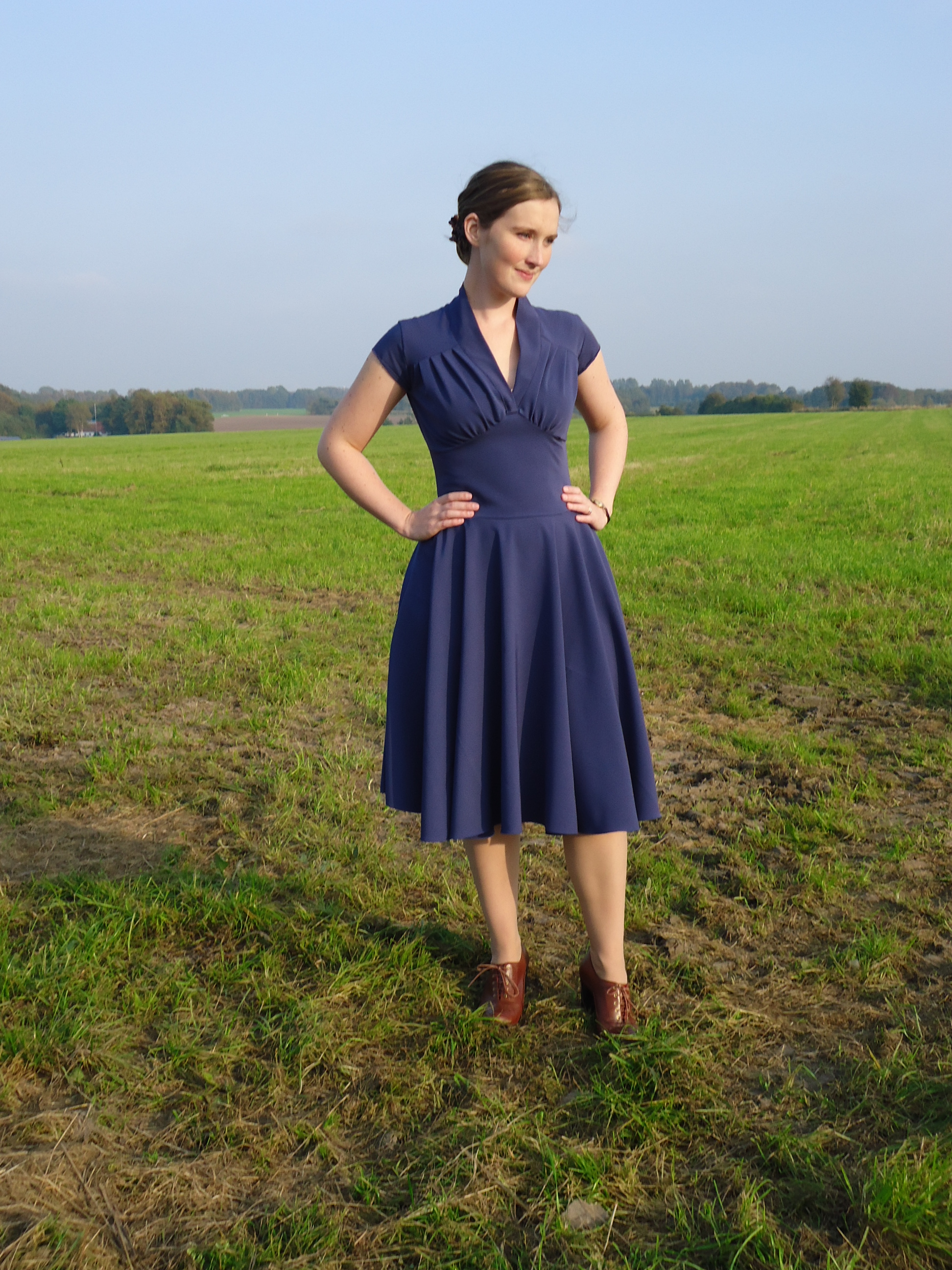 En av klänningens brister, är att sömmarna i livet hänger ner framtill och baktill, vilket är ganska osmickrande för figuren. Detta syns inte så väl när man håller händerna i sidorna. Dessutom orkade jag inte experimentera tillräckligt med vecken över bysten, så där är nu för många veck i olika riktningar. Men "pyt med det", som de säger, här i Danmark!
One of the faults with this dress is that the seams at the waist droop in the front and in the back, which is not too flattering for the figure. This is effectively masked by putting your hands in the sides, though. Moreover, I did not have the patience to experiment enough with the pleats over the bust, so those pleats go in several different, awkward directions. Well, never mind.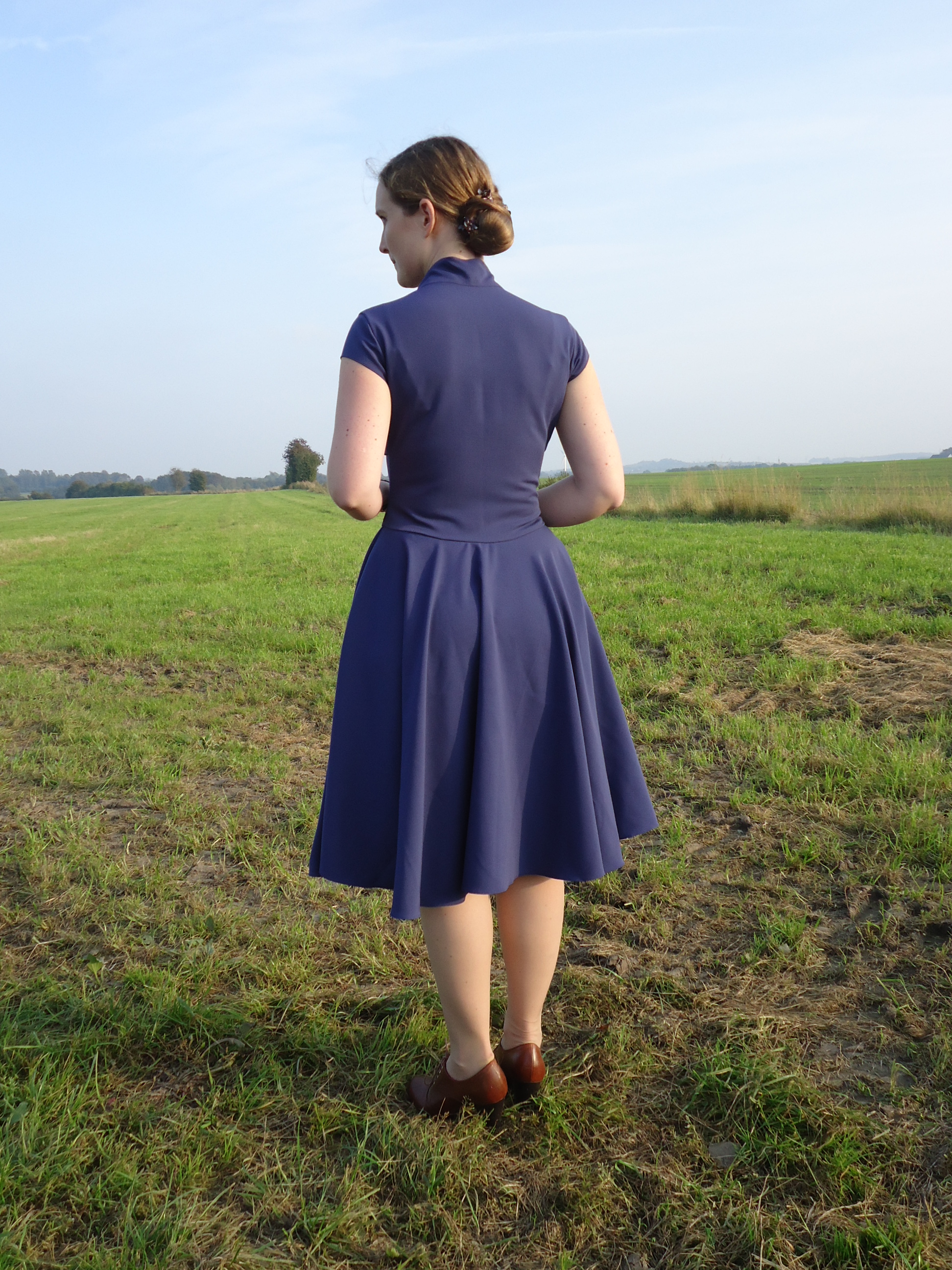 Slokande baksöm och halvfin krage. Jag bekämpar nu tappert mina perfektionistiska drag och försöker glädjas åt att klänningen är otroligt skön och att de flesta som ser den, antagligen inte alls kommer tänka på mina små störningsmoment.
Drooping seam in the back and an imperfect collar. I courageously fight my perfectionistic traits of my personality and try to be happy for this dress being so comfortable and that most who see it won't notice these peculiarities.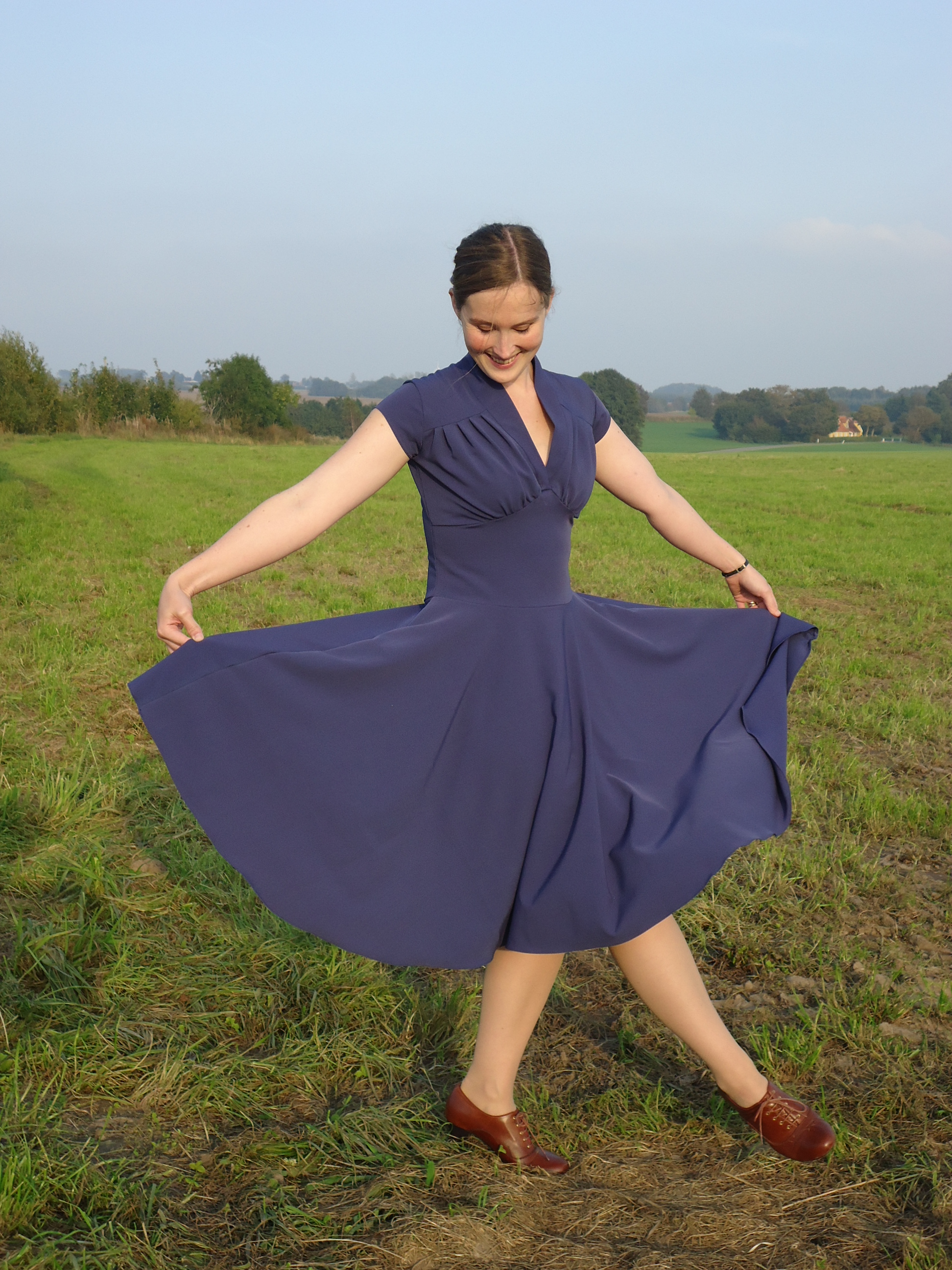 Nu ska jag vara nöjd och fröjdas över min sköna, nya studieklänning!
Now I will be content and rejoice in my comfortable study-dress!