Since the last post, I have finished a dress for my mother, a pillow case and a baby nest. Unfortunately, the baby nest is the only thing I have remembered to take a picture of.
Sedan sista inlägget har jag sytt färdigt en klänning till min mamma, sytt ett nytt kuddfodral utav gamla lakan med farmors fina monogram, samt gjort ett babynäste. Tyvärr är det bara babynästet som jag har kommit ihåg att fotografera.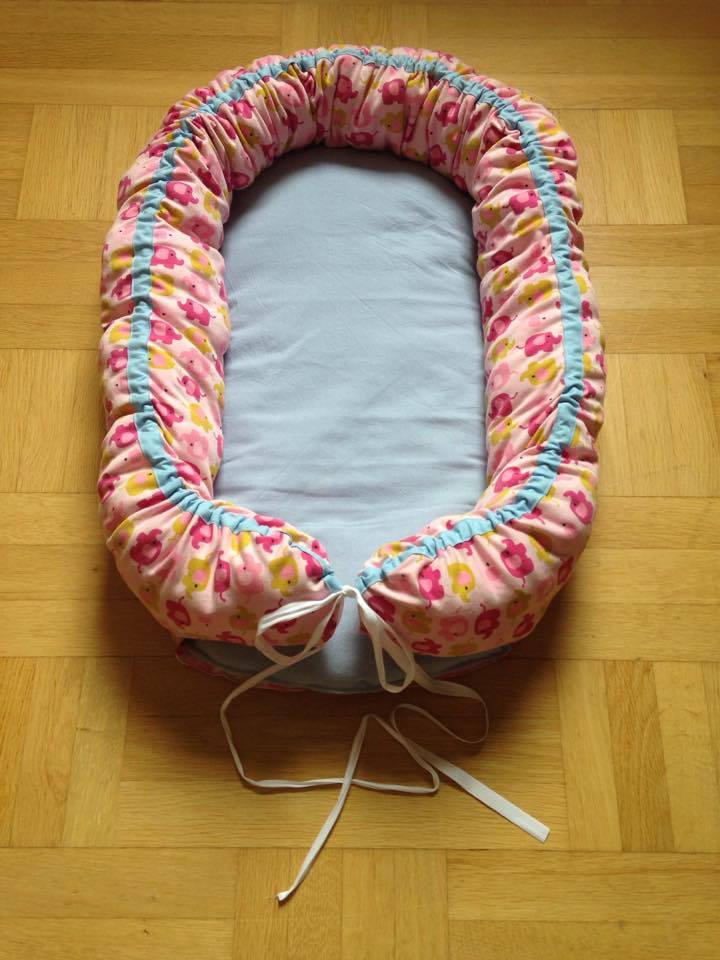 As I copied the pattern and construction from another very pedagogic blog, I will not repeat it here.
Eftersom jag kopierade mönstret och konstruktionen från en annan väldigt pedagogisk blogg, tänker jag inte upprepa det här.