This year all sewing has been about mending worn clothes. Not at all inspiring, though important from an economic and environmental perspective.
I år har jag i princip bara lagat trasiga klädet. Inte ett dugg inspirerande, men åtminstone bra för miljön och plånboken.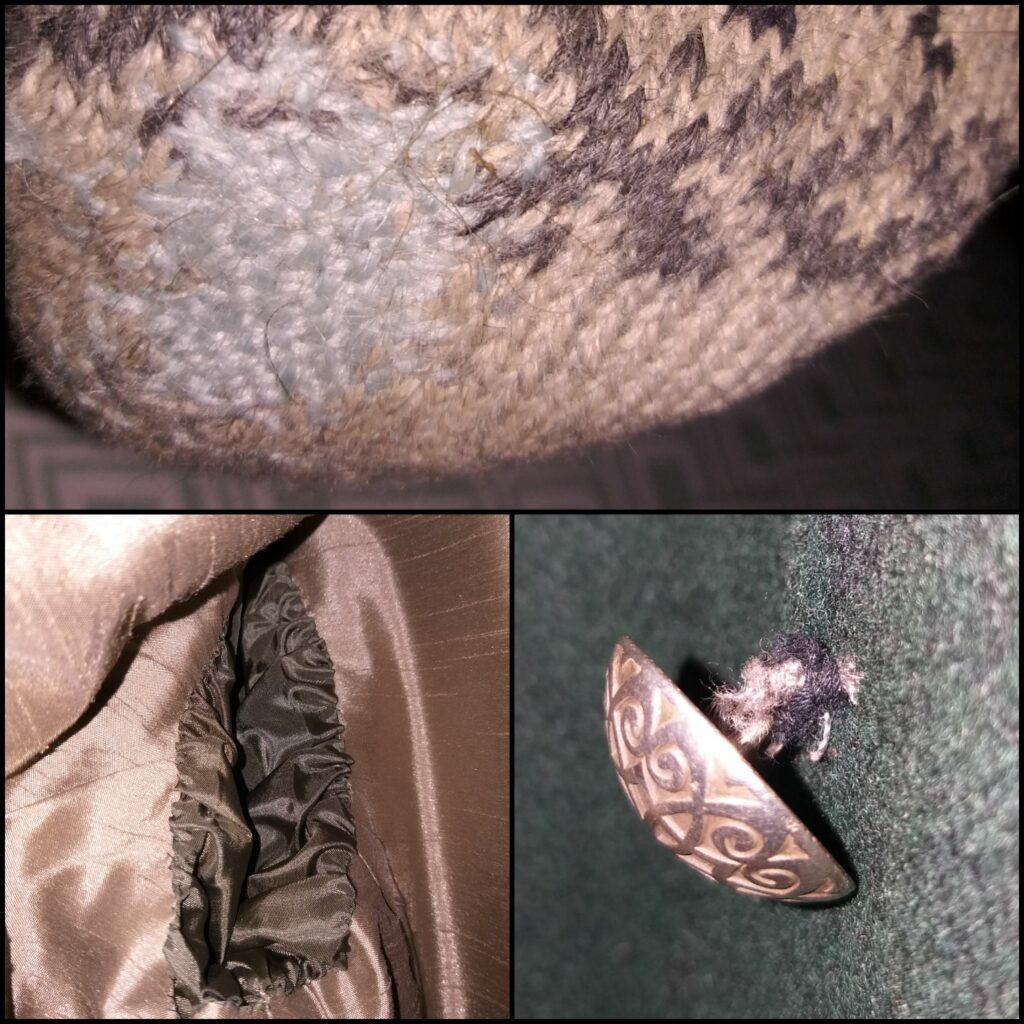 When I was asked to sew a pair of trousers and matching top for my mother to wear when visiting the Royal Castle (along with all other parliament members), I was excited. As you know, I usually prefer to drape my own pattern, but my mother already had a pattern that she wanted to use for the top and making trousers is really my weak spot. So we ordered a pattern for wide trouser and waited. And waited. For ever, it seemed. It finally arrived two weeks before the event. In that time I would have to produce a mockup and have at least two fittings, in spite of my client's tight schedule and constant travels.
När jag blev tillfrågad om jag var sugen på att sy upp kläder åt mamma, som hon kunde ha när hon skulle på "divertissement" på Kungliga Slottet (ihop med resten av riksdagsledamöterna), tackade jag naturligtvis ivrigt ja. Ni som följt mig vet att jag vanligtvis draperar fram ett eget mönster, men mamma hade redan ett mönster till ett önskat linne och ville ha matchande vida byxor. Eftersom byxor är min achilleshäl så beställde vi även mönster till dessa. Vi väntade och väntade i en evighet (eller kanske snarare två veckor). När mönstret kom två veckor innan evenemanget skulle vi hinna med en toille och åtminstone två provningar, trots min klients pressed scheme och stänfiga resande.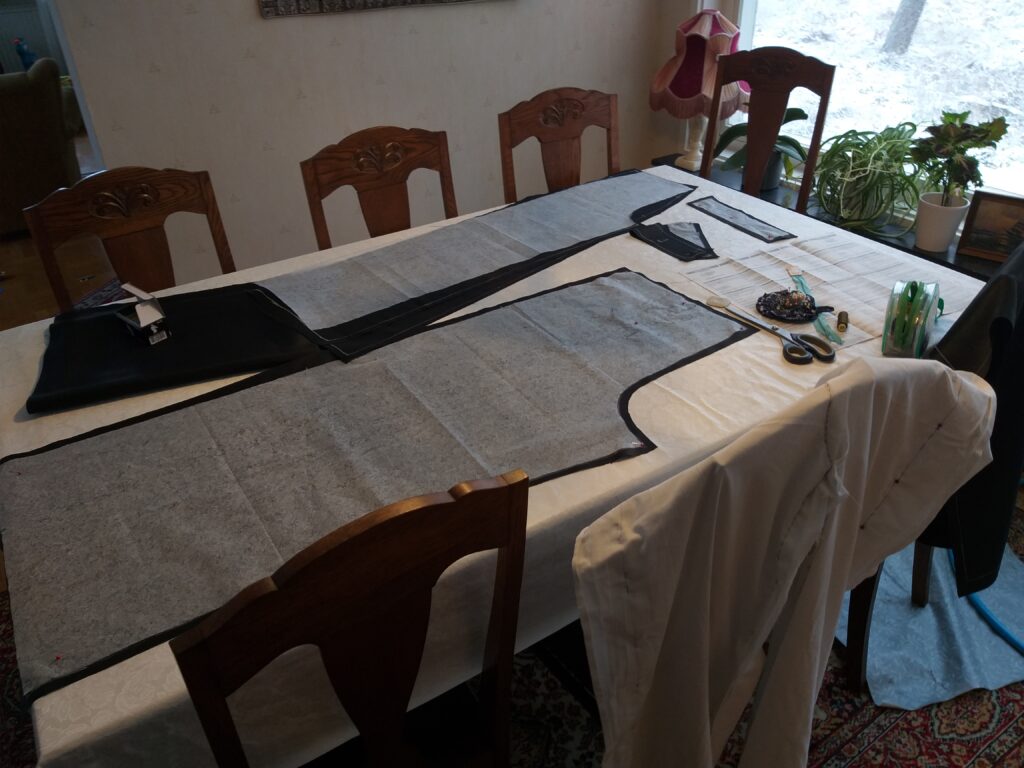 The mockups were perfect, but the fashion fabric, a polyester duchesses did not behave as I wanted it to. In spite of every possible precaution, the pieces took different shapes between every fitting. Therefore I basted and hand stitched the linings and hems. I was quite desperate when the seams of the trousers made bubbles. I pressed and steamed so many times, and even top stitched the seams in order to force them into a flatter state.
Toillerna satt perfekt, men modetyget (polyester duchesse) betedde sig inte som jag ville. Vanligtvis nålar jag och syr direkt efter provning. Den här gången tog jag mig tid att testa olika sömmar, tråckla och stryka mellan varje moment. Trots det ändrade plaggen passform mellan varje provning. När byxsömmarna dessutom blev bubbliga kände jag mig mer och mer uppgiven. Jag strök och ångade sömmarna flera gånger om och sydde slutligen en söm över sömsmånen för att tvinga tyget till att ligga mer slätt.
My dear mother is so supportive. She never showed any doubt and then she wore the clothes with pride. She recieved many compliments during the evening. I am so glad. It feels so good to for have given something to this dear mecenat of mine, that she has really appreciated.
Min fina mamma är så stöttande. Hon visade aldrig tendens till att tvivla på att projektet skulle lyckas och sedan bar hon kläderna med stolthet. Hon fick många komplimanger under kvällen. Jag är så glad. Det känns så bra att ha fått ge min kära mecenat något som hon verkligen uppskattat.