Maybe you're beginning to get sick of hearing about all the wonderful fabrics my mother gives to me? Sorry, but here's yet another such post. This Chinese silk she purchased on my behalf, on a trip to that Eastern fabric wonderland. The pattern is lovely, with many different motives, like happy dragons, sea folk and floral patterns. I think it is quite like a fairytale.
My greatest challenge was to use the 3 metres long and 72 cm wide fabric wisely. Because of the motives, the fabric could only be used in one direction, so I couldn't get as much fabric from it as if I could have used it in both directions. Therefore I sketched and scrapped several ideas before I started the pattern making.
Making the mockup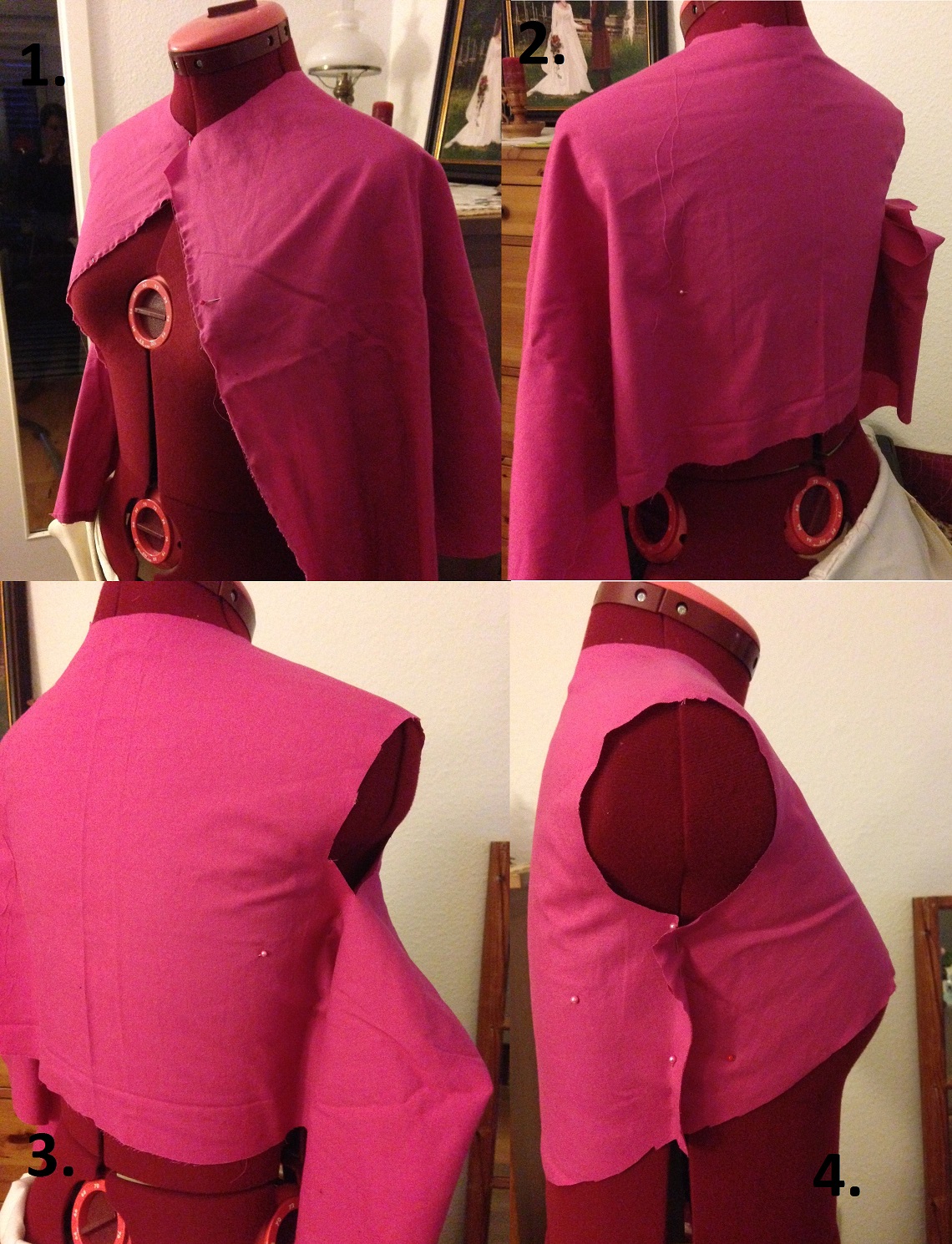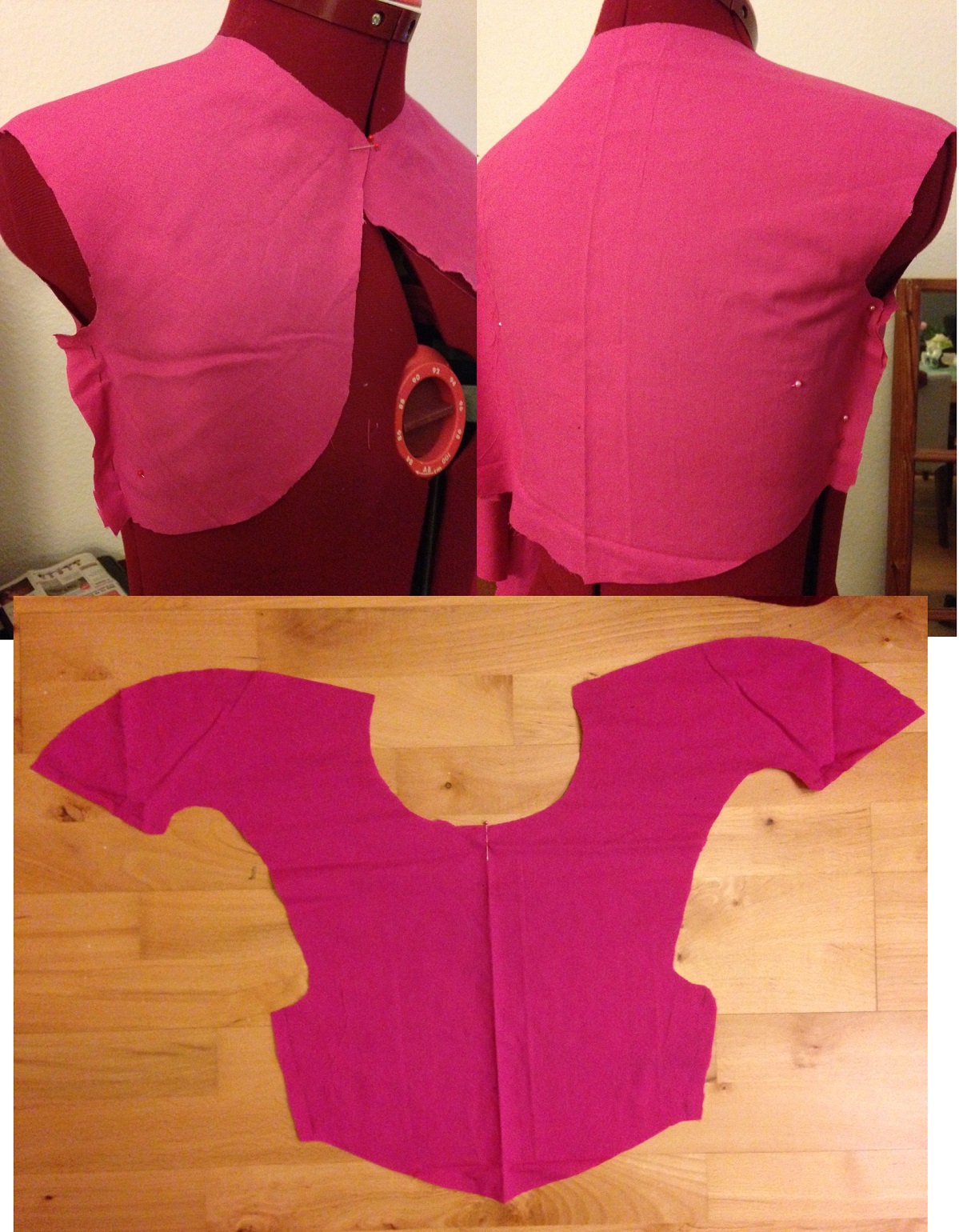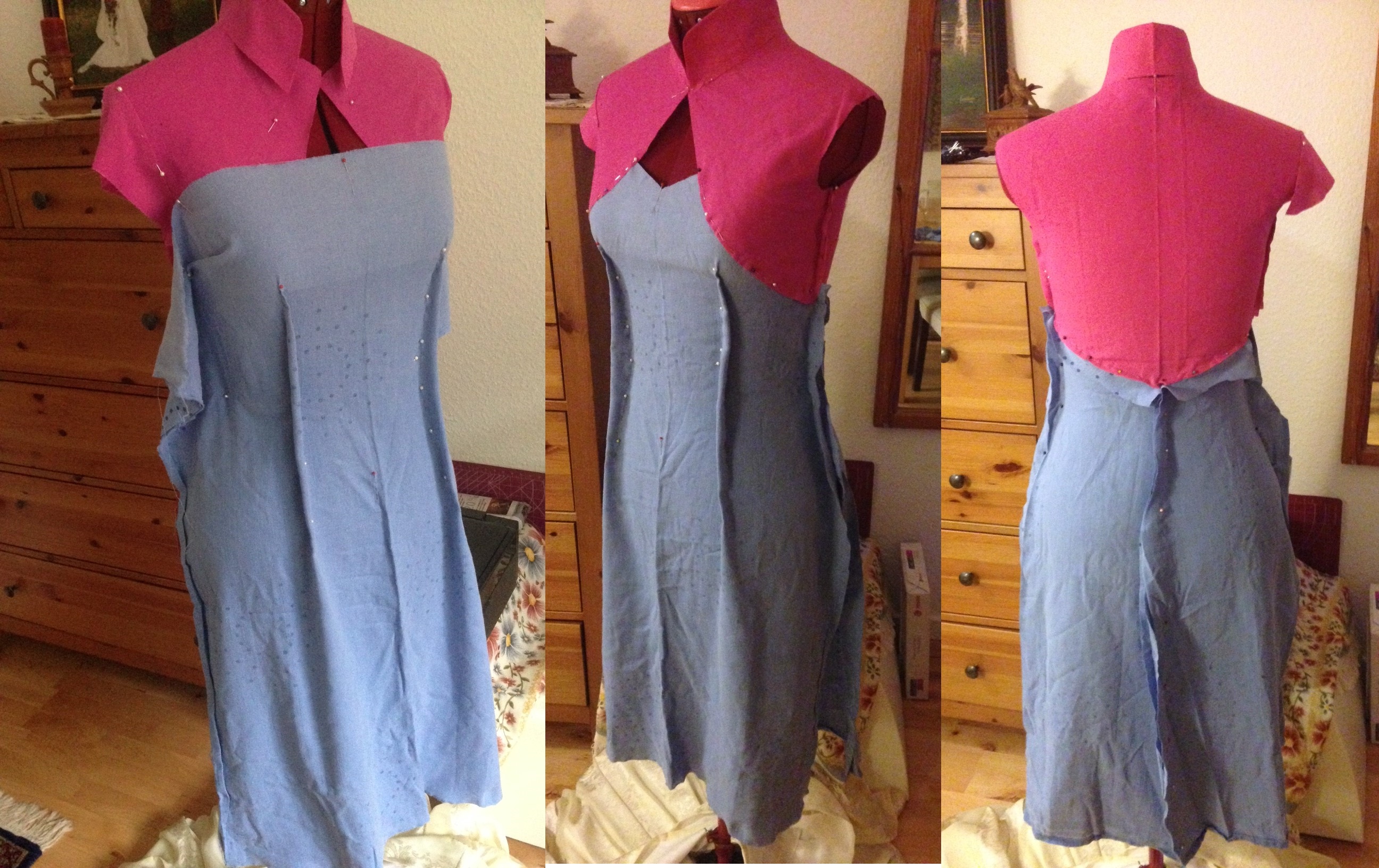 After having made the mockup and transferred it to pattern paper, I was ready to cut the precious fabric. To my horror, I found out that I had made the fancy "one-piece-vest-part" too wide for the fabric. I had to divide this part in three, by making seams at the usual place, at the shoulders.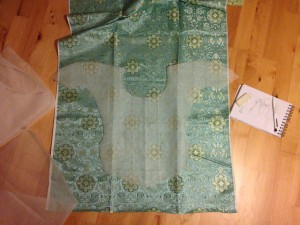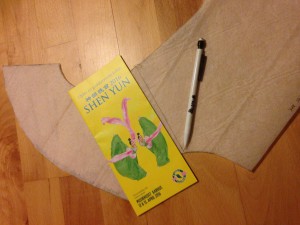 Then, I was finally ready for cutting the fabric and sewing the dress!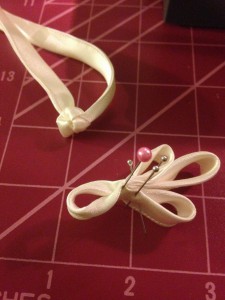 The finished dress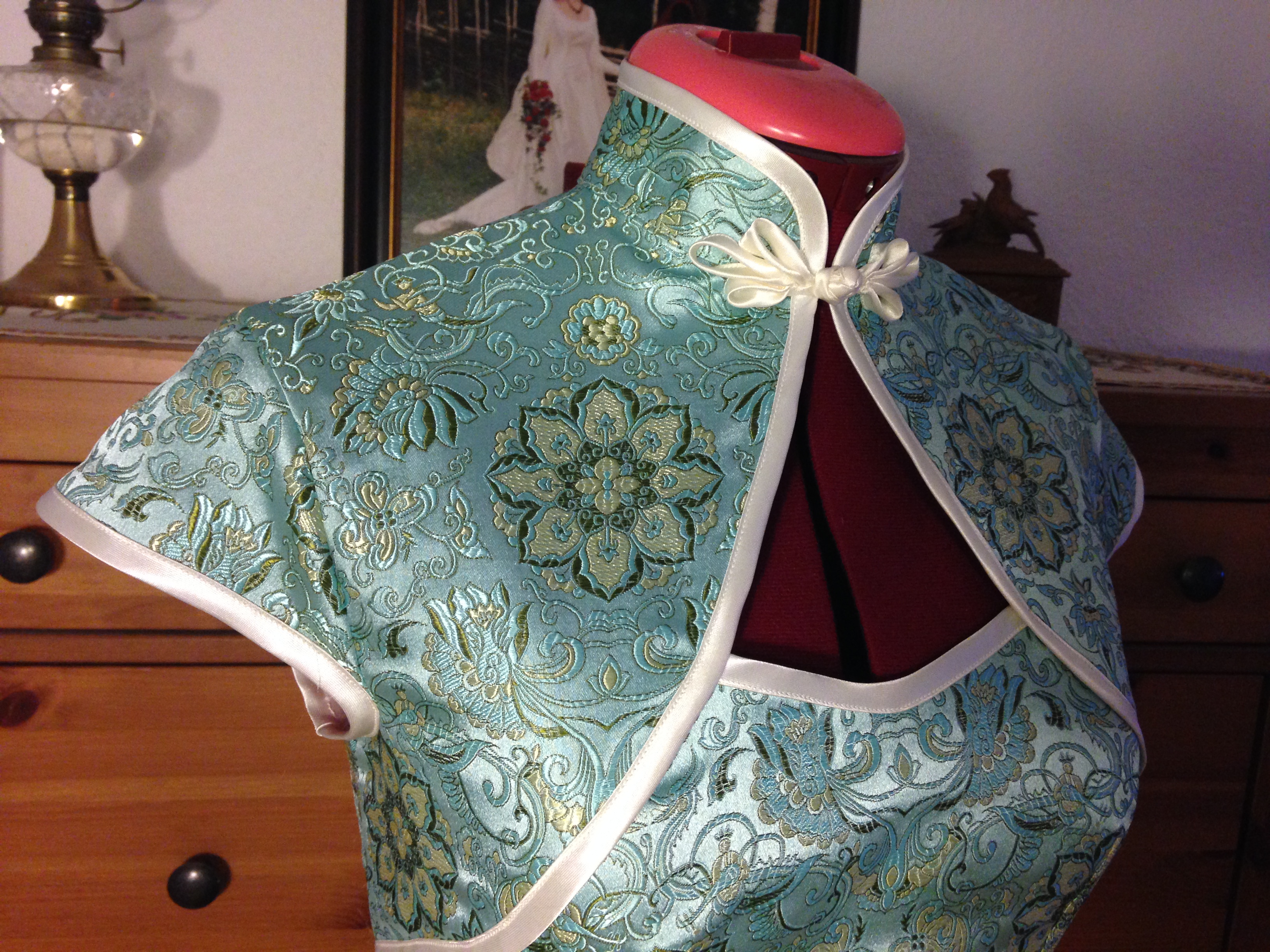 Actually I haven't tried the dress on since it was finished. I posted a photo of it on Facebook the same night, though, and received so many lovely comments, that I am highly motivated to make a proper photo shoot soon!  Unfortunately there's freezing wind roaming outside, so I will wait some days, until spring find its way back to Denmark.
Spring Photoshoot!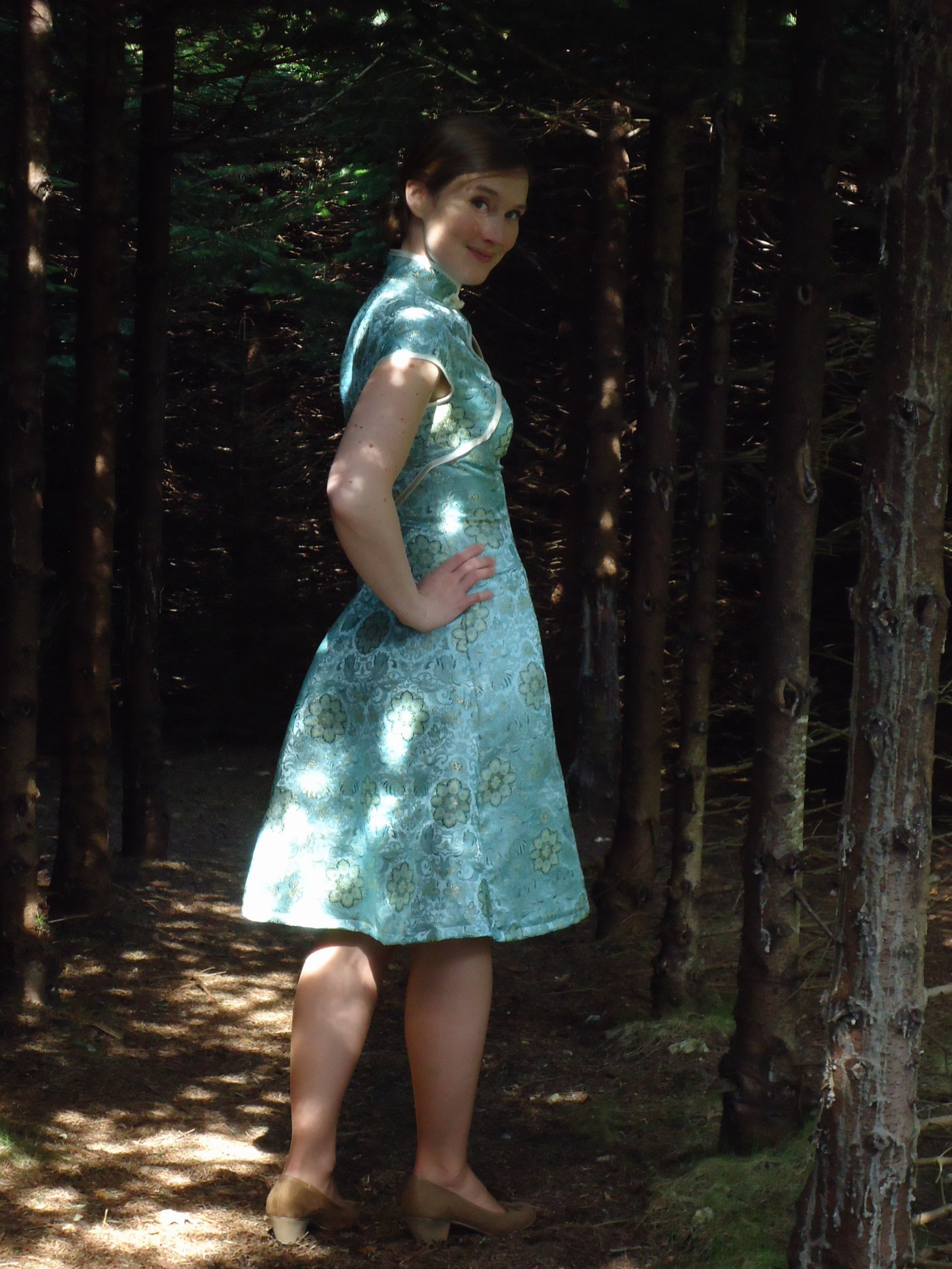 I remember well how we laughed at our Swedish friend, when we visited her in England and she proudly took us to a pond, which was called the "lake". After five years in Denmark, my husband and I experience something similar, but concerning the "woods". We are so happy to have found a Christmas tree plantage. This our piece of wood. <3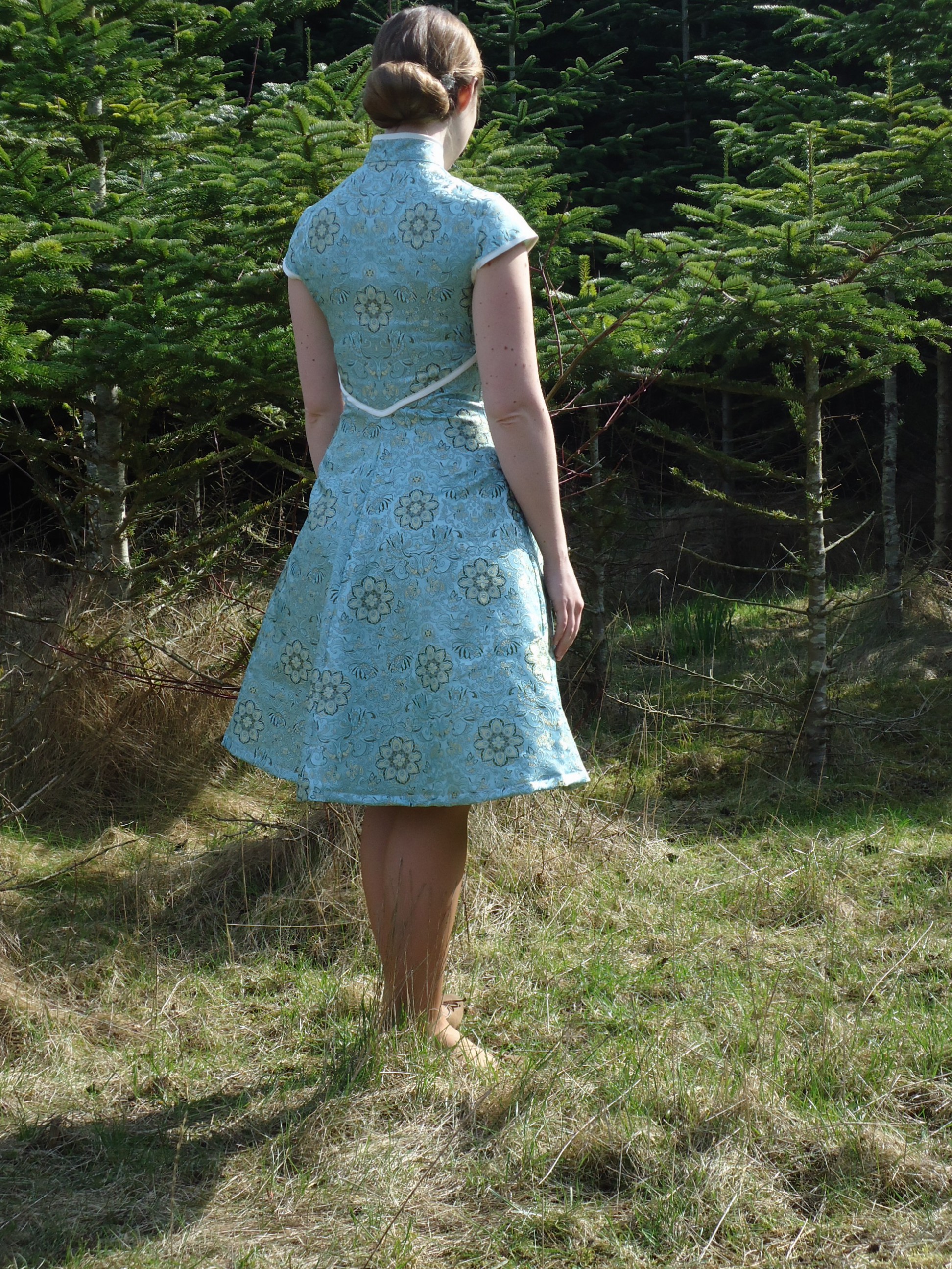 We  are also very happy to have discovered a park, surrounding parts of preserved countryside. Here are some beautiful cherry trees, that are now covered with blossoms!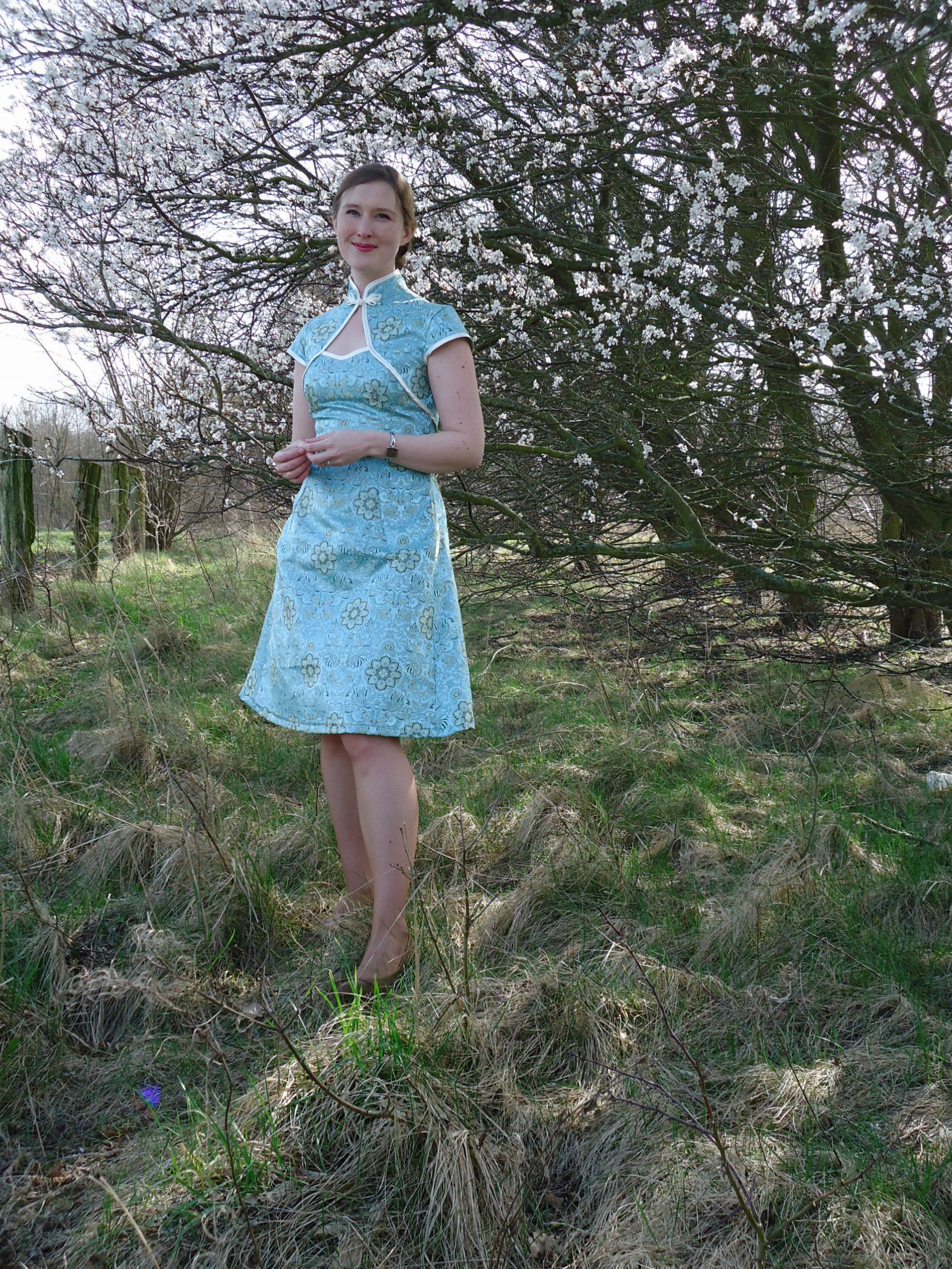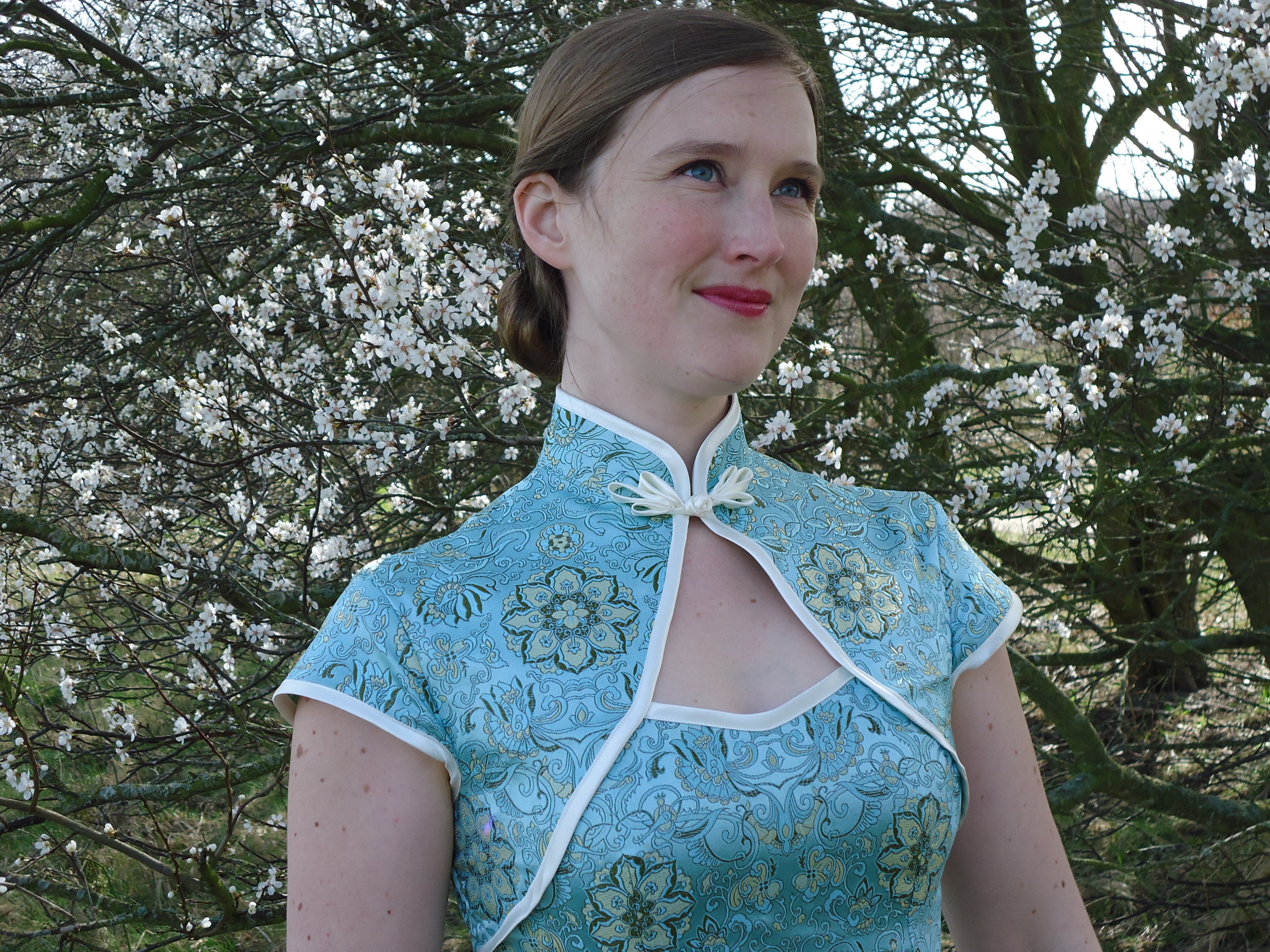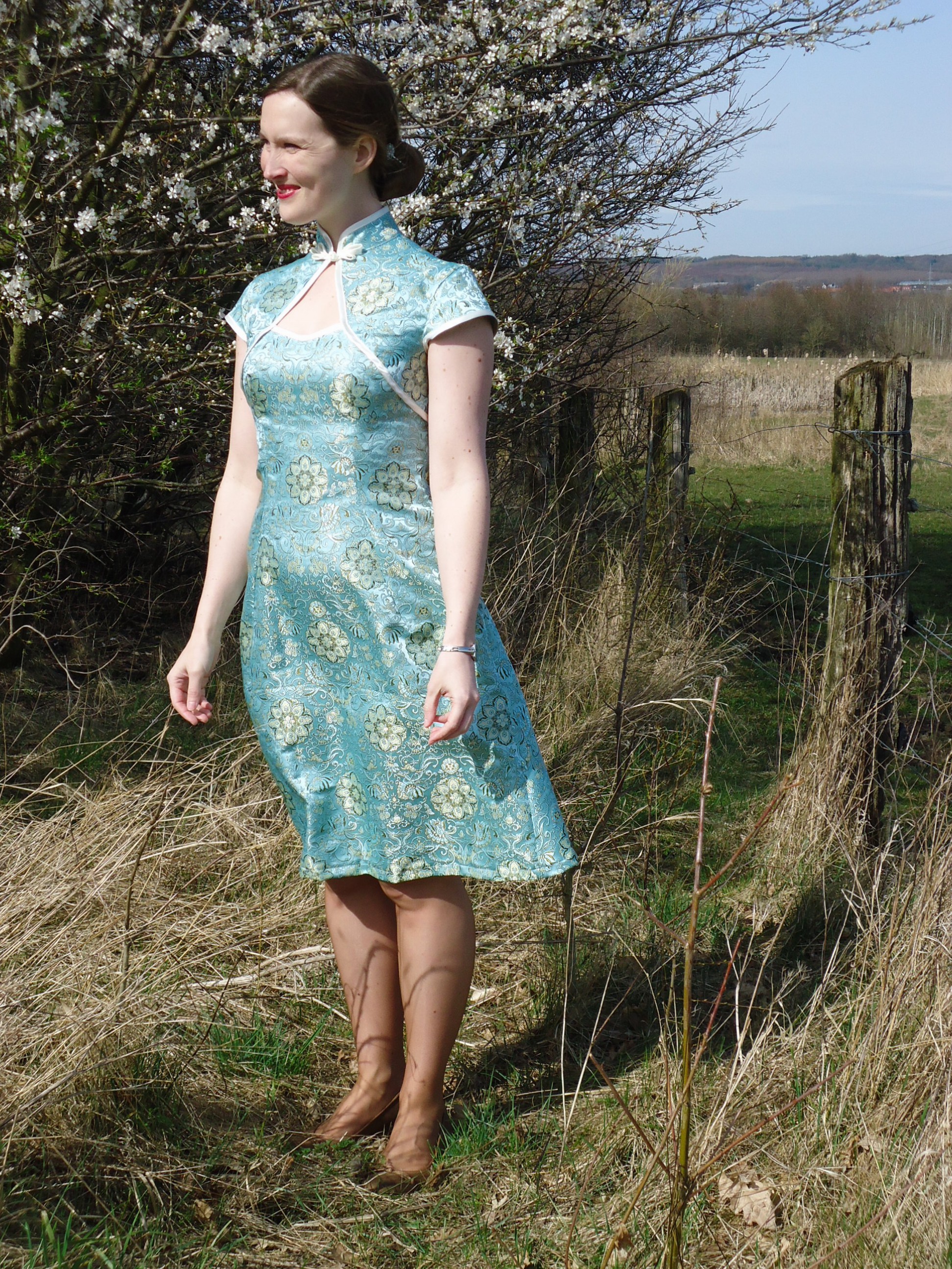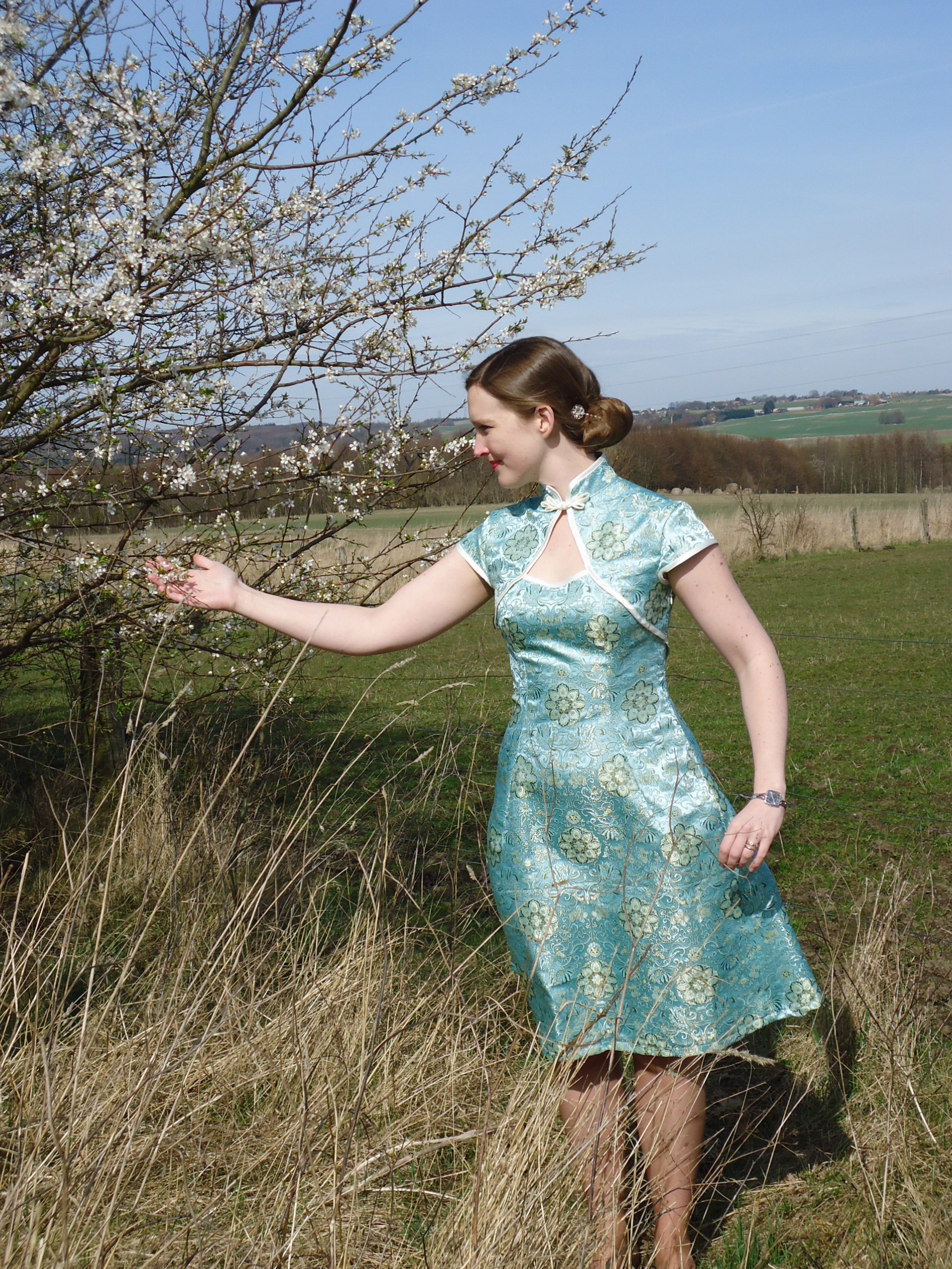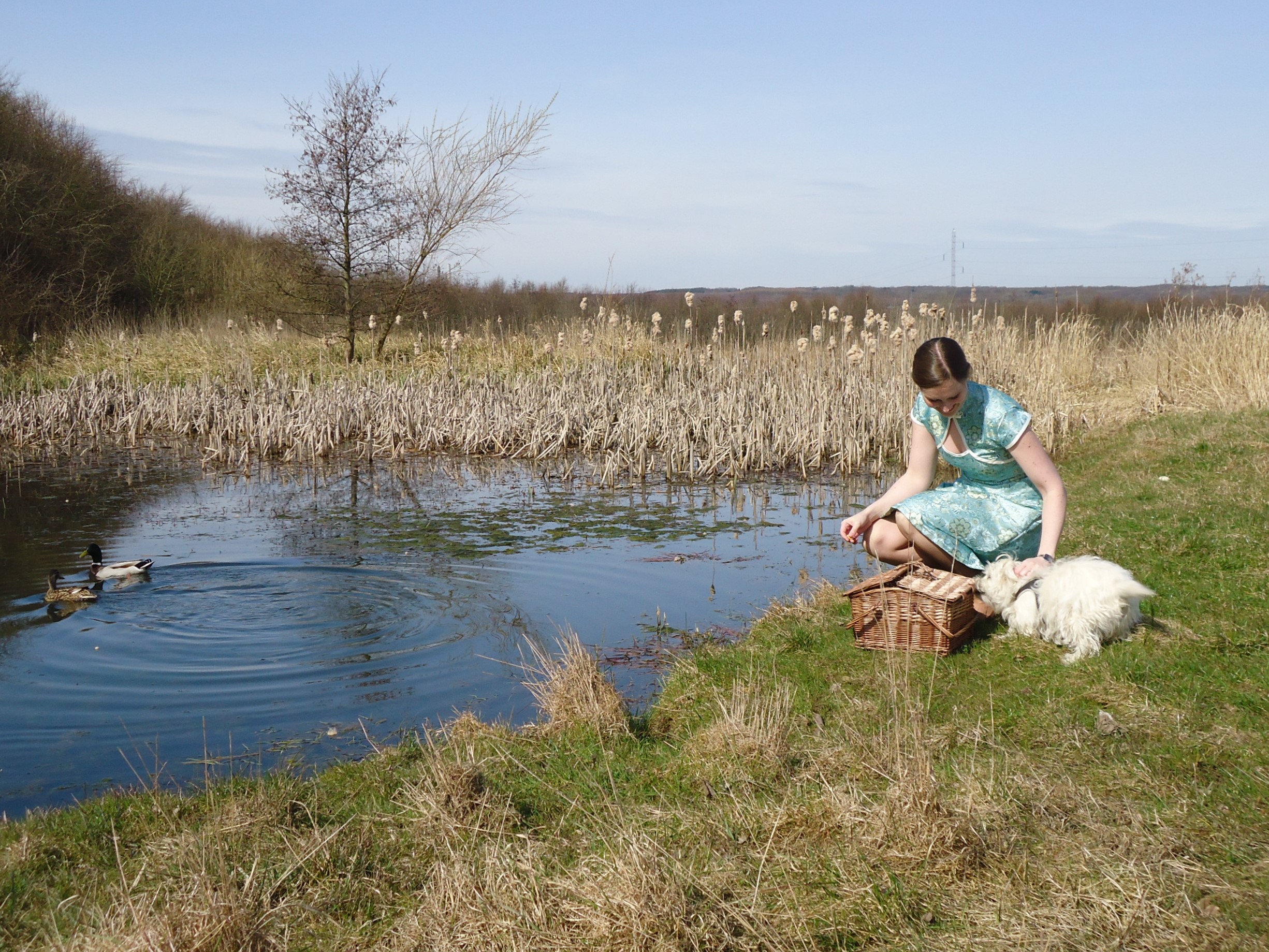 I made  a new aquintance today. While trying to attract some pleasant ducks with bits of pizza, there came a white furry ball crashing through the bushes, towards me.  This dog was super happy to get some cuddling from a new friend, but his owner was a bit embarrased for him.